steve schleicher hasn't earned any badges yet... have you?
General

music,outdoor activities,karate,working out, fire fighting, lots of shit. mouse uses

beringer

amps and effects, rogue 6 string bass, kustom tuck and roll cab, and monitors, peavey, mics, mixers, and monitors, audio spectrum mikes, horner harmonicas, didgeridoos by didgeridoo depot,

Music

local bands are my favorite. gettin deep, jaberwockey

,

the dead puppets

,

dopamean. im a big metal head but i still love other kinds of music. primus

,

tool

,

system of a down

,

dmb

,

indorphine

,

state radio

,

belle fleck

,

bob marley

, tom waites.


Duct Tape Is Silver Silence Is Goldperfectly strange

|

MySpace Video
Blood and Ponies

perfectly strange | MySpace Video
Reincarnated

perfectly strange | MySpace Video
Rock Bottom Is A College Education

perfectly strange | MySpace Video
Consistently Inconsistent

perfectly strange | MySpace Video
It Makes Completly Sense

perfectly strange | MySpace Video

Movies

dazed and confused

, the outsiders

Television

Books

anne rice vampire chronicals

Heroes

les claypool jackie chan

Things You Actually Really Want to Know About Mebasic info

name: steve

what do people call you?: mouse

birthday: in febuary

current location: boonville ny

height: 5'6"

eye color: blue

hair color: black mohawk

righty or lefty?: ambidexterous

a few questions

do you believe in god?: hell no

do you have a religion?: if i did i would be pagan

do you speak another language?: bits and pieces of japanese

do you live in the moment?: what moment do you refer to

do consider yourself tolerant of others?: yes

are you confident?: yes

are you a daredevil?: yes

what is the compliment you get from most people?: you have lovely breasts

what do you like the most about your body?: um my arms and my wonderful peck dance

do you think you are good looking?: i like to think im mildly easy on the eyes

do have any bad habits?: no dont think so.... um ... no ...

what's your biggest fear?: spiders with 8 legs that walk around yea live ones

do play an instrument?: hell yea, i play bass, didgeridoo, harmonica, piano, some drums

can you sing?: like a meadow lark

if you could change one thing about yourself, what would it be?: id make myself younger

what is the most important lesson you've learned from life?: do as much as you can while you can cause it passes you by faster then fast

do you think life has been good so far?: yea yes and no

is there anything you regret doing/not doing in life?: na

do you believe in love at first sight?: no

do you kiss on first date?: never that should happen before the first date

do you have sex on first date?: never ever sex is dirty

favourite

color: black

number: 668 tis the neighbor of the beast, 667 is the dirty old man that lives across the street from the beast

food: when im hungry

drink: water

alcoholic drink: coors light

country: australia

animal: irish wolf hound

season: spring fall

day of the week: the day off would be the one

name: beatrice bethanne bumblesquat the third twice removed once reinstated

have you ever...

been arrested?: maybe

kissed someone of the same sex?: hell no thats for the gay guys

done something you regret?: nope

smiled for no reason?: all the time

laughed so hard you cried?: yup

sang to someone for no reason?: yea all the time

talked to someone you don't know?: yup

been in love?: nope

broken the law?: maybe

been in a car accident?: yup i was the passenger

run into a wall?: yea

made yourself cry to get out of trouble?: yup

cried over a movie?: ladder 49 got me teary eyed

been so drunk that you cant remember?: no

stayed home from school?: yup

been out of state?: yup

in the opposite sex

hair color: black

eye color: dosent matter

height: dosent matter

body type: thin athletic

short or long hair?: dosent matter

tattoos/piercings?: a must

hot or cute?: hot you can fuck the hell outa, cute you can fall in love with

Fill out this survey yourselfFind a different survey

Brought to you by

Bzoink
Play

Play Next

Add to queue

Play

Play Next

Add to queue

Play

Play Next

Add to queue

Play

Play Next

Add to queue

Play

Play Next

Add to queue
About me:
..

Myspace Layouts - Myspace Editor - Image Hosting
hit me up on skype trabenbassplayer yahoo messenger is notsomonkey Hi my name is Steve but everyone just calls me mouse. Well music is my life. I play bass for the band WalkUp BoogieDown
www.myspace.com/walkupboogiedownband
. I love alternative grunge punk metal. And other styles of music. Besides bass I play the didgeridoo, and traditional style drums. I also play harmonica and the piano and a little guitar. I like to hang out at shows and around people that are like me. When im out with a few friends from home I tend to stand out. a rocker surrounded by a bunch of hillbillies. I'm always catching shit for having a Mohawk and my ears gauged but if they don't like it they know what they can do. When it comes to religion I'm agnostic. If I was to worship anything it would be nature. . I love to do things outside I can't stand being cooped up. I'm very active I love to go hiking and camping, mountain biking (free riding),working out(got to stay in shape),I love the martial arts.ive studied traditional Japanese karate moto-buha-shito-ryu. I am currently studying shorin ryu karate, and I'm also studying Chinese kenpo karate. Along with uechi ryu karate. I also teach Filipino kali
SHAWN FROM WALKUP BOOGIEDOWN
Death Metal Puppy - Watch more Funny Videos
Who I'd like to meet:
les claypool and any one with the same interests as my self but i wouldnt want to meet her!!!!!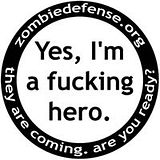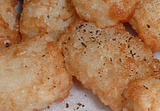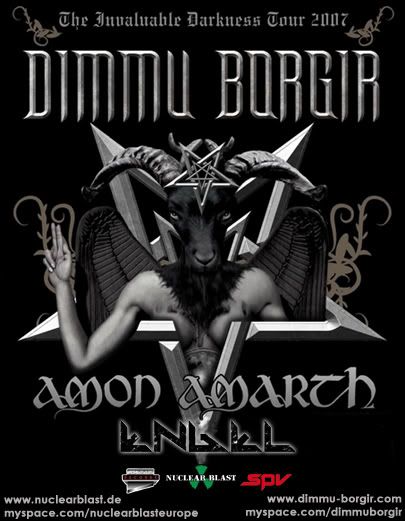 Status:

Single

Here for:

Networking, Friends

Hometown:

boonville ny

Orientation:

Straight

Body type:

5' 6" / Athletic

Ethnicity:

White / Caucasian

Religion:

Agnostic

Zodiac Sign:

Aquarius

Children:

Proud parent

Smoke / Drink:

No / Yes

Occupation:

i turn your poop into drinking water
Adirondack Hs

Boonville, NY

Graduated:

N/A

Student status:

Alumni

Clubs:

football

1950 to Present