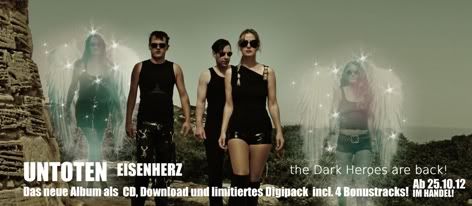 ..
Members:

David A.Line:
composer, lyricist, musician, author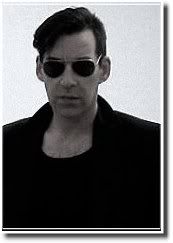 Book publications:
sonic Malade / 1999 - Bench Press
Schwarze Messe / 2001 - von Grafenwald verlag
Schwarze Messe 2 / 2007 - von Grafenwald verlag
Totenkopfmausgedicht / 2003 - von Grafenwald verlag

Bands:
untoten, Soko Friedhof

2010 entwickelt er sein Solo-Projekt David A.Line (Album 'Seensucht')

Producer of:
Greta Ida
F.D.G / industrial project by DJ Demian
former member of Soko Friedhof
Paloma im Blute / sexy electro-pop
with female/male vocals
and just the right dose
of blood for hedonistic
creatures of the night


Greta ida Csatlós:
singer, fine artist




2009 she released her solo Album "Lunatic" as Greta Ida.
www.myspace.com/gretaida

Book & print publications:
Postcards and posters
series Wölfe in Berlin / 2003 - von Grafenwald verlag
Art book
ein schwarzer Engel aus Berlin / 2005 - von Grafenwald verlag


Zebastian"Lupus"
Gitarre




Vertrieb National:
Soulfood / .. www.soulfood-music.de..

Vertrieb International:
Audioglobe / mailorder@audioglobe.it
Dark Vinyl / www.darkvinyl.com
Deutschland@going-underground.de
Benelux@going-underground.de

Shop:
von Grafenwald Shop / www.vongrafenwald.de


..

Office:
von Grafenwald / vongrafenwald@t-online.de

Booking: (Untoten)
Festival & club Booking:
(Untoten & soko Friedhof)
cpc.agency@yahoo.de




Online & Print Promotion:
Vicky Berchem
vickyberchem@yahoo.de


Biographie:

Seit nunmehr 12 Alben begeistert das "kreative Flagschiff" (zitat: Zillo/Hoog) der deutschen Gothic Szene, die dunkle Musikwelt. Mit ihrer eigenwilligen Musik, entwerfen sie "Landscapes", Welten, die beim Hörer Bilder und Gefühle wecken, Unruhe und Verlangen provozieren, doch stets "Hoffnung schenken". Und haben dabei immer enormen Pop Appeal! So verzaubert Greta Csatlos, mit ihrer Stimme, mal "fragil-zerbrechlich", mal "stimmgewaltig - verrucht", den Hörer und setzt somit die perfekten Melodien des "Meisters des Gruselkabinetts" David A. Line perfekt in Szene. Auf der im Jahre 2007 erscheinenden "Best of" Sammlung (v.ö. 16.März 2007 ) befinden sich sowohl die frühen Indie-Hits, etwa das provozierende "Sperm Finger", oder das wunderschöne "Absence of Light", sowie die Klassiker "Herz der Finsternis" oder "Willst Du?", die ebenso wie "Cynthia", "Raubtieraugen", "Blutrot , dieLiebe" längst zu genreübergreifenden Gassenhauern geworden sind, und beweisen somit, dass sie scheinbar mühelos "Gothik Klassiker" geschaffen haben, die in den Herzen der Musik Fans für alle Zeit überdauern werden. Ihre Musik verbindet. So findet man auf Untoten Konzerten, sei es in den Agra Hallen beim WGT, beim zillo Festival oder in den europäischen Topclubs, vom 15 jährigen "Gothic Girl", bis zum "Szene- kenner" jede Art von Musikfan. Frei nach dem Motto: Von 6-66 Jahren Untoten begeistern. Unberechenbar und immer einzigartig! So schön, wie dunkle Märchen sind.


UNTOTEN has 7560 friends.