Play

Play Next

Add to queue
Play

Play Next

Add to queue

1,625 plays

Play

Play Next

Add to queue

972 plays

Play

Play Next

Add to queue

976 plays

Play

Play Next

Add to queue

778 plays

Play

Play Next

Add to queue

666 plays
Genre: Acoustic / Alternative / Indie

Location Kent, Ohio, Un

Profile Views: 145299

Last Login: 10/6/2011

Member Since 2/21/2005

Website thespeedbumps.com

Record Label Leta Records

Type of Label Indie

Bio

Known for its ability to grow some of the best music acts in the country, northeast ohio is a hotbed of emerging artists and the home of the alternative acoustic band, the Speedbumps. The Speedbumps released its sophomore LP "Apple Tree" in early 2009. Artists ranging from Nick Drake and Iron and Wine to Wilco and Radiohead influence their sound. The band has shared the stage with several national acts, including OKGO, Andrew Bird, Anathello, Chrissie Hynde and Matt Nathanson among others. "Apple Tree" is the follow-up to their debut album, "Back to Burlington", released in 2005. The Speedbumps maintain the high level of songwriting and instrumentation demonstrated on their first album, and in the process has found an incredible emotive outlet shown on tracks that display the diversity in Urycki's thematic songwriting. What separates the Speedbumps from other bands - is the complexity and uniqueness of its sound. Incorporating a combination of hollow-bodied instruments that reflect the classical, jazz and modern age, the band produces alternative acoustic music with a folk-style feel. The vast musical influences and individual talent of Urycki, Kristoff, Hawkins, Bonnis and Adams combine to form an honest, intelligent and organic sound that is delivered in each song and performance.

Members

The Speedbumps Erik Urycki -- Guitar, Vox Sam Kristoff -- Cello, Saw Patrick Hawkins -- Drums, Percussion Andrew Bonnis -- Upright Bass, Ukulele, Vox.... LETA Records Contact: Emma Sherrie emma@letarecords.com Booking Inquiries booking@thespeedbumps.com

Influences

Sounds Like
No recent updates in this category.
Why not...
06:14 | 290 plays | Aug 14 2008
Bio:
.. ..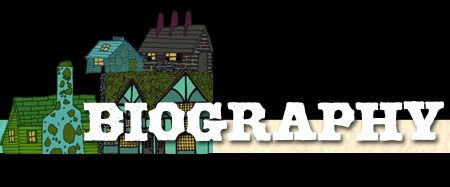 Known for its ability to grow some of the best music acts in the country, northeast ohio is a hotbed of emerging artists and the home of the alternative acoustic band, the Speedbumps.
The Speedbumps released its sophomore LP "Apple Tree" in early 2009. Artists ranging from Nick Drake and Iron and Wine to Wilco and Radiohead influence their sound. The band has shared the stage with several national acts, including OKGO, Andrew Bird, Anathello, Chrissie Hynde and Matt Nathanson among others.
"Apple Tree" is the follow-up to their debut album, "Back to Burlington", released in 2005. The Speedbumps maintain the high level of songwriting and instrumentation demonstrated on their first album, and in the process has found an incredible emotive outlet shown on tracks that display the diversity in Urycki's thematic songwriting.
What separates the Speedbumps from other bands - is the complexity and uniqueness of its sound. Incorporating a combination of hollow-bodied instruments that reflect the classical, jazz and modern age, the band produces alternative acoustic music with a folk-style feel. The vast musical influences and individual talent of Urycki, Kristoff, Hawkins, Bonnis and Adams combine to form an honest, intelligent and organic sound that is delivered in each song and performance.
The Speedbumps
Erik Urycki -- Guitar, Vox
Sam Kristoff -- Cello, Saw
Patrick Hawkins -- Drums, Percussion
Andrew Bonnis -- Upright Bass, Ukulele, Vox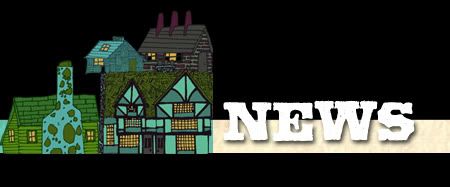 .. ..

.. .. .. ..
Member Since:
February 21, 2005
Members:
..




Record Label:
Leta Records
Label Type:
Indie