Play

Play Next

Add to queue
Genre: Electronica / Pop / Techno

Location LA, California, US

Profile Views: 173813

Last Login: 8/23/2011

Member Since 4/13/2009

Type of Label Unsigned

Bio

.......... .. .......... ....ALL CAPS ..<3..S YOU.. .... ........ .. .. ....ALL CAPS...... CONSISTS OF MEMBERS ..KRISTINA HORNER.. AND ..LUKE CONARD....... .... .. .... .. .. .. ...... .. .. .. .. .. .. .. .. .. THEY MET EACH OTHER THROUGH THEIR RESPECTIVE WIZARD ROCK BANDS, ..THE PARSELMOUTHS.. AND ..MINISTRY OF MAGIC... WITH MUCH IN COMMON, THEY QUICKLY BECAME FRIENDS. .... LIVING IN DIFFERENT STATES, LUKE AND KRISTINA MAINTAINED THEIR FRIENDSHIP ONLINE AND HAVE COLLABORATED MUSICALLY OVER THE LAST FEW YEARS. (SNAPE VS. SNAPE, GOODBYE PRIVET DRIVE) THROUGH THIS FRIENDSHIP BLOSSOMED ..ALL CAPS... THIS ENTIRE ALBUM WAS CREATED THROUGH E-MAIL WHERE THEY ONLY WROTE TO EACH OTHER IN ..ALL CAPS... JUST KIDDING. BUT SERIOUSLY, IT WAS IN ..ALL CAPS....... .. ........ 1. WORLD OF WARCRAFT RUINED MY LIFE.. 2. DON'T UNPLUG ME.. 3. LUMOS FLIES.. 4. YOU KISSED ME AT THE DUNDIES.. 5. HEY KRISTINA.. 6. CAN'T.. 7. SUMMER OF '09.. 8. HAPPY.. 9. DELETE YOU.. 10. YOUR SONG.. 11. THE NANOWRIMO SONG.. 12. CHRISTMAS WISH.. + TWO AWESOME BONUS TRACKS .... .. ...... ......SONGS IN THE KEY OF E-MAIL ..HARD COPY .. 12 TRACKS FOR $9.99 + SHIPPING......OR.. .... .. ..OR.. .... .. .. 1. OUR STORY UNFOLDS.. 2. I LOVE YOU.. 3. I LOVE BRAINS.. 4. SAVED.. 5. MORE THAN ALIVE.. 6. MRS. NERIMON.. 7. ME AND MILEE.. 8. DO YOU LIKE ME.. 9. SNOW DAY.. 10. YOU'RE MY IPOD.. 11. NOT ALONE.. 12. VOLDEMORT FANGIRL.. (ALL CAPS REMIX).. .. .. .. .. .. .. .. .. .. .. .. .. .. .. .. .. .. .. .. .. .. .. .. .. .. .. .. .. .. .. .. .. .. .. .. .. .. .. .. .. .. .. .. .. .. .. .. .. .. .. .. ..

Members

..KRISTINA HORNER.. .... .. .. HOUSE: SLYTHERIN.. Pokémon of choice: Flareon.. Game console: N64.. Favorite color: Yellow .. .. .. .. .. .. .. .. .. .. .. .. .. ..LUKE CONARD ...... .. .. House: RAVENCLAW.. Pokémon of choice: SNORLAX.. Game Console: NES.. Favorite Color: GREEN .. .. .. .. .. .. .. .. .. .. .. .. .. .. .... .. .. .. .. .. .......... .. .. .. .. .. ........ALL CAPS SHOUT OUTS........ .... ....ALEX HINKSMAN...... - FOR THE MUSIC ON "SNOW DAY", PRODUCTION WORK ON "YOU'RE MY IPOD", AND ADDITIONAL PIANO TRACKS THROUGHOUT THE CD. THANK YOU, ALEX! .. ....FRAK.... ..- FOR DRAWING OUR AMAZING ALBUM ART! THANK YOU, FRAK! .. ....JACE MACDONALD...... - FOR THE INSPIRATION AND IDEA BEHIND "SAVED" AS WELL AS HELPING CREATE IDEAS BEFORE ALL CAPS WAS FORMED. THANK YOU, JACE! .. ....MARK JENNINGS...... - FOR THE DRAMATIC SINGING ON OUR ZOMBIE SONGS AS WELL AS THE NARRATION. THANK YOU, MARK! .. ....ALL CAPS ..<3..S YOU....

Influences

Sounds Like
No recent updates in this category.
Why not...
Bio:
THEY MET EACH OTHER THROUGH THEIR RESPECTIVE WIZARD ROCK BANDS,
THE PARSELMOUTHS
AND
MINISTRY OF MAGIC
. WITH MUCH IN COMMON, THEY QUICKLY BECAME FRIENDS.
LIVING IN DIFFERENT STATES, LUKE AND KRISTINA MAINTAINED THEIR FRIENDSHIP ONLINE AND HAVE COLLABORATED MUSICALLY OVER THE LAST FEW YEARS. (SNAPE VS. SNAPE, GOODBYE PRIVET DRIVE) THROUGH THIS FRIENDSHIP BLOSSOMED
ALL CAPS
. THIS ENTIRE ALBUM WAS CREATED THROUGH E-MAIL WHERE THEY ONLY WROTE TO EACH OTHER IN
ALL CAPS
. JUST KIDDING. BUT SERIOUSLY, IT WAS IN
ALL CAPS
.
Member Since:
April 13, 2009
Members:
KRISTINA HORNER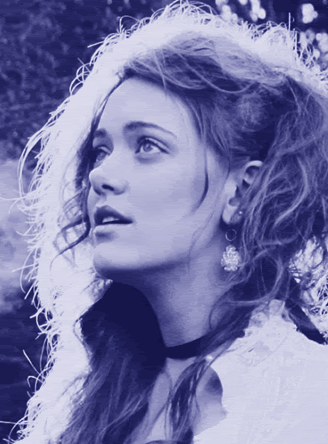 HOUSE: SLYTHERIN
Pokémon of choice: Flareon
Game console: N64
Favorite color: Yellow
LUKE CONARD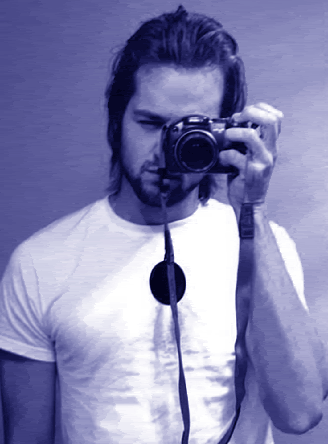 House: RAVENCLAW
Pokémon of choice: SNORLAX
Game Console: NES
Favorite Color: GREEN
..
..
..ALL CAPS SHOUT OUTS..
ALEX HINKSMAN
- FOR THE MUSIC ON "SNOW DAY", PRODUCTION WORK ON "YOU'RE MY IPOD", AND ADDITIONAL PIANO TRACKS THROUGHOUT THE CD. THANK YOU, ALEX!
FRAK
- FOR DRAWING OUR AMAZING ALBUM ART! THANK YOU, FRAK!
JACE MACDONALD
- FOR THE INSPIRATION AND IDEA BEHIND "SAVED" AS WELL AS HELPING CREATE IDEAS BEFORE ALL CAPS WAS FORMED. THANK YOU, JACE!
MARK JENNINGS
- FOR THE DRAMATIC SINGING ON OUR ZOMBIE SONGS AS WELL AS THE NARRATION. THANK YOU, MARK!