About me:
(on and off button for music)
Do you see the pattern here?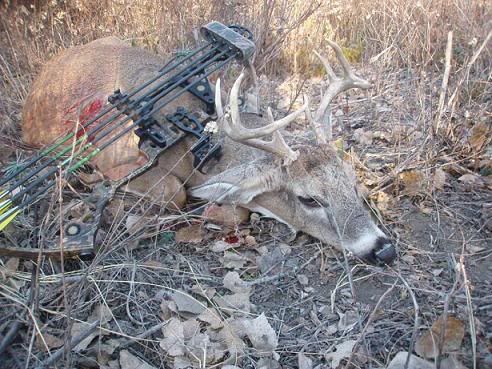 "Abusing an animal is a way for a human to find power/joy/fulfillment through the torture of a victim they know cannot defend itself."
Now break down a human crime, say rape. If we substitute a few pronouns, it's the SAME THING.
"Rape is a way for a human to find power/joy/fulfillment through the torture of a victim they know cannot defend themselves."
Now try it with, say, domestic abuse such as child abuse or spousal abuse:
"Child abuse is a way for a human to find power/joy/fulfillment through the torture of a victim they know cannot defend themselves."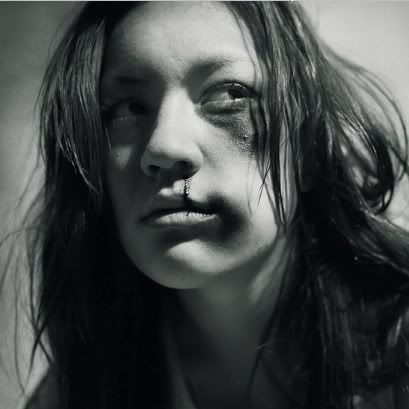 Hunter Harassment Law Is Unconstitutional !
Jan Haagensen writes:
Every citizen has the right to say NO to armed invasions of private property. Without the sanctuary I provide for wild creatures in my community, they would be mercilessly hunted, without hope of any refuge from the slaughter. The Commonwealth has to be shown the futility of attempting to help the killers muscle their way onto private land, over the legitimate and constitutionally protected resistance of individual landowners.
My suit will help to save the lives of many wild creatures, in addition to protecting (sometimes physically) those property owners who exercise their free speech rights to say I DO NOT WANT KILLING ON MY GROUND. I need the protection of a federal court to carry on the fight in my community, in defense of my home, and in defense of the home which I provide for wild creatures. I am at risk if I do not repair the damage to my reputation and livelihood; I am at physical risk if the hunters are not made to understand that further attacks on me could be dangerous to their financial health, and will not be tolerated by a federal court with jurisdiction over my challenge to the constitutionality of the harassment statute.
Citizens Impacted by Armed Men Killing Animals (click here)
Help Banish Hunters Harassment Statute
The reason "Hunter Harassment Law exist is because no one like sports hunters and many want these terrorist off their property and/or want to keep their wildlife safe and free from harm from these sadist monsters. Also it becomes quiet clear that hunter harassment law is a feminist issue being that majority of the victims are women.
Part 1-4 (4 Video Playlist)
There are three ways to donate to C.A.S.H. for Jan Haagensen:
1) Check made out to C.A.S.H. or Committee to Abolish Sport Hunting with Legal Fund-Jan Haagensen on the check, and mailed to: C.A.S.H., P.O. Box 562, New Paltz, NY 12561
2) Visa or MasterCard by calling 877-WILDHELP and specifiying that its for the Legal Fund-Jan Haagensen
3) PayPal from the C.A.S.H. website:
www.abolishsporthunting.org
and clicking on Donate
We the compassionate soul should have every right to defend our property and our wildlife!!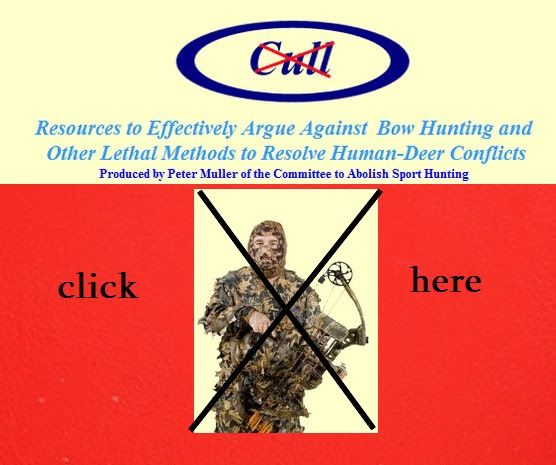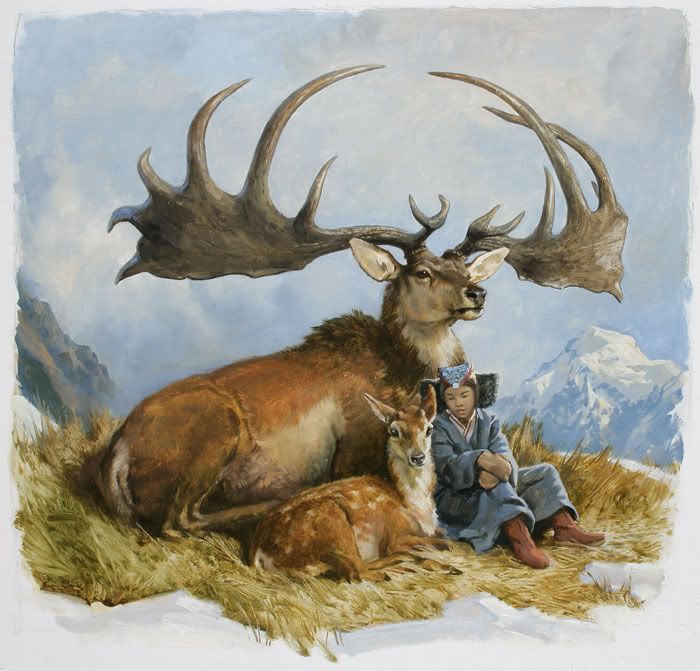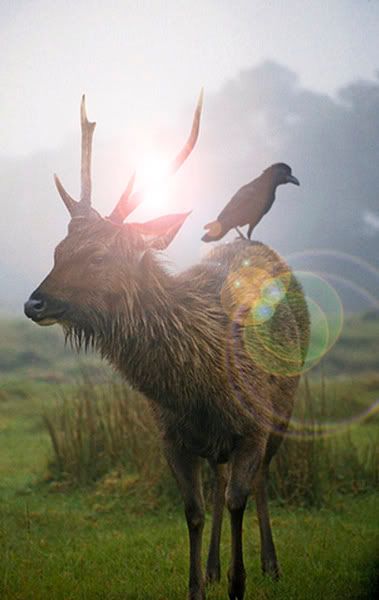 Anthony Marr in his love for Tigers and his mission to save them from extinction - A MUST WATCH videos.
Hunting
A Pathetic Sport / Whenever I see a photograph of some sportsmen grinning over his kill, I am always impressed by the striking moral and esthetic superiority of the dead animal to the live one" -Edward Abbey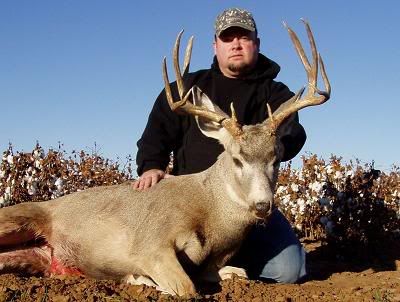 Hunting, the stalking and killing of animals, has been an American tradition most likely since the Ice Age when plant food became scarce. Today it exists as a "sport"; even when the animals' flesh is eaten, there is no excuse or justification for stalking and killing an animal in his or her habitat. Nevertheless, people not only engage in hunting but strongly defend it as their right to do so. With an arsenal of rifles, shotguns, muzzleloaders, handguns, bows and arrows, hunters kill more than 200 million animals yearly - crippling, orphaning, and harassing millions more. The annual death toll in the U.S. includes 42 million mourning doves, 30 million squirrels, 28 million quail, 25 million rabbits, 20 million pheasants, 14 million ducks, 6 million deer, and thousands of geese, bears, moose, elk, antelope, swans, cougars, turkeys, wolves, foxes, coyotes, bobcats, boars, and other woodland creatures. (Compiled by The Fund for Animals with data from the U.S. Fish and Wildlife Service and state wildlife agencies.)
More Hunting Fact
Imagine an end to lethal deer "culling" - YES WE CAN DO IT!
..
Will mankind choose to live at peace with Deer? (what is PZP? click HTML Tag Attributes
here
In recent years, due both to the increase in deer population as well as vehicular volume, deer-vehicle accidents
(DVAs) and human-deer conflicts (HDCs) have been on the rise across the nation.
The simplistic and short-sighted yet common way to address DVAs and HDCs is to kill deer in large numbers, often inside city limits by such divisive means as bow-hunting, sharp-shooting and captive-bolting, often at great financial and social cost. Moral, social, financial and safety concerns aside, even a 50% reduction in deer number seldom reduce the DVA rates by 25%, and reduce the HDC rates hardly at all.
Further, due to the
Compensatory Rebound Effect (CRE)
, by which a drastically culled deer population, given a sudden plentitude of food, could re-expand by 30% within 12 months, and double itself within 3 years, culling as a method is self-perpetuating, requiring more culling year after year, with no end in sight.
It is, however, very profitable for the pro cullers,
one of whom is quoted as saying that culling "is like mowing lawn"
, meaning that once started, it will have to be done again and again.
Solon, OH, for example, pop. 23,000, spent $520,000 culling 1,000 deer in 2004/2005. In 2006/2007, the culler is back again. And so will he be in 2007, and 2008, and 2009, and 2010, unless a new, integrated, non-lethal, long-term strategy is employed.
Hunting culture doctrine has it that any deer management plan, even those employing non-lethal methods, must also include a lethal element. This could be true a century ago, but not today. Given the broad range of 21st century technologies - fencing (both active and passive), repellents, deterrents, contraception, city-planning concepts, and a new deer-relocation technology called the Deer Auto Assember (DAA), conceived by Canadian wildlife conservationist Anthony Marr, which involves no harassment or capture.
"Urban deer massacre ("culling"), combined with unadulterated fun-killing (bow-hunting), is a national disgrace." Anthony Marr
Anthony Marr at 2009 ARA Convention on the subject of Hunting for "Amusement" (Sports Hunting).
Hunters poisoning and killing American Bald Eagle with lead.
A Dissection of Hunting - Anthony Marr Interviews
Anthony Marr interview on the subject of Hunting and the lies of the hunting industry, Non-lethal deer options including the DAA and IC deer birth control and one of the most important mission is to banish hunter harassment statute because its unconstitutional and makes anti-hunters and those who appose the disgusting killing of wildlife unable to help in direct matter. Jason Miller speaks about his relentless fight for deer in Shawnee MIssion Park and Dr. Steven Best on debunking "Man the hunter" theory, Hunters being Misanthrope and more...Watch the video its one of my favorite interview by Anthony Marr
"Deer Drive" is cruelty to animals and cause high deer vehicle accidents.
Human Fatality in Deer Vehicle Accident is Murder One!
If either you or your loved ones has been seriously injured or killed in a Deer Vehicle Accident watch this video
<
Deer (and cat) under heaven
Deer Contraception WORKS!
"60% drop in the size of the deer herd"
"It works..it WORKS WELL"
Plus here is another important words from Jay Kirkpatrick
"I know that quiet a few "expert" has found their way into Pittsburg both from Agencies (hunting) and other academic institutions and primarily their message has been "this doesn't work"..umm its interersting that "expert witnesess" who paraded themselves thru Pittsburg who never themselves been involved in wildlife contraceptives projects of any scales and they have offered to you a varities of opinions and ideas, congectures and assumptions but they haven't given you any numbers, they haven't given you any datas..."
Dr. Jay Kirkpatrick, deer contraception expert, explains the startling successes in deer contraception, its authorization for use and availability. Dr. Kirkpatrick is the founder and Director of the Science and Conservation Center, Montana. He has worked with contraception on 90 species of animals, including wild horses, several species of deer, African elephants and water buffalo .
For more information, please visit:
www.pzpinfo.org
IC Deer Birth Control is EPA and FDA approved for field implementation.
Who I'd like to meet:
Deer rifles are sniper assault weapons and felons can purchase deer license
Legalized Terrorism in America (to Animals and Humans) is Hunting
Recreational hunters drinking, driving, killing.
Video shows slob hunter shooting a "wrong deer" plus they are drinking and driving. How safe do you feel with these wildlife terrorist in the forest, parks and on the roads? Plus they are in the woods at night when most non-hunting public believes they are not but YES THEY ARE. They love to hunt at dusk because they know deer are at their most active but once they kill they are still in the forest with their shotguns , bows and arrows laughing and searching for their wounded or murdered deer.
Hunters not only cause pain, suffering death to innocent sentient non-human animals but they end up killing each other, themselves and even their own children. Plus hunting accidents are very high in young people. See for your self click
here
. How about the violations by hunters? click
here
How about the innocent humans that died as the result of hunting and lethal "culling"?
Young college student mistaken for a deer shot and killed by hunter.
Bullet rips into a young girls pillow from a hunter on a tree stand ..

..

In the fall of 2004, 18-year-old Casey Burns of North Whitehall, Pennsylvania, was sitting in her car in her driveway when a bullet fired by a hunter over half a mile away struck her in the side of the head. Casey was saved along with her unborn child, but even after extensive rehabilitation she still suffers from memory loss because of the bone fragments lodged in her brain.9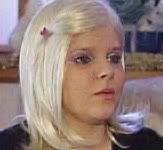 In fact, every accident described on this page was caused by bullets fired more than 500 feet away from the point of impact.

Lethal "culling" cost taxpayers money and the reason they need lethal culling is when the hunting industry spend so much time producing deer and with CRE more and more deer are born for recreational hunting and hunters want to kill the buck but not the doe plusbowunters are useless. Overall lethal killing does not work because of Compensatory Rebound Effect clickhere . As Anthony DeNicola of the White Buffaloe deer killing company said "killing deer is like mowing lawn it has to be done year after year. It's great for those who profit from the killing of deer from sports hunting to deer "culling" company.

..

..

Hunting information and other useful websites
Stop Killing Deer - Anthony Marr
No To Lethal "Culling"
HUMAN HUNTING DESTROYS OUR ENVIRONMENT
SURPLUS POPULATION:A FALLACIOUS BASIS FOR SPORT HUNTING
Deer Car Collisions-A dangerous month for accidents
Bite Club of KC
HUNTING – the war on wildlife
The Myth of Trophy Hunting as Conservation
Ethical Conservation
Canned Hunting
Frequently Asked Questions on IMMUNOCONTRACEPTION
What is the compensatory rebound effect?
Report on Bowhunting
HOW SAFE IS HUNTING?
Petitions
Equal Representation For Non-hunters in Wisconsin (and eventually in each state)
Abolish Bowhunting and end the brutality!!!
Demand Youtube to stop the snuff hunting videos!!
End Alaska's Awful Aerial Wolf Killing Programs
Illegalize hunting with traps.
Petition to Adidas: Stop using kangaroo leather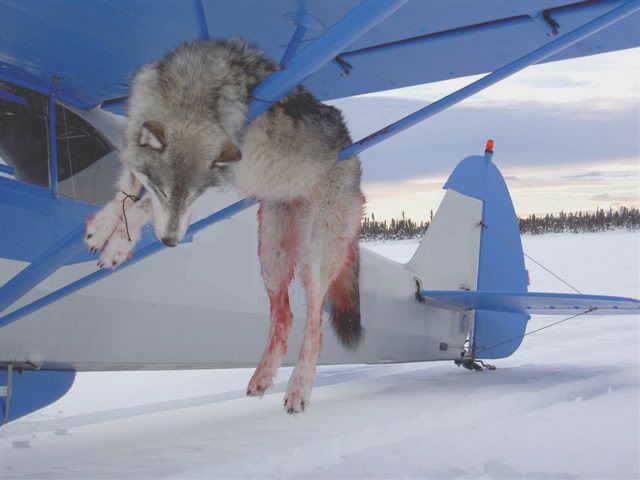 Cats and Deer both sentient being and both have interest in living but why is it that when arrow hits cat its "animal cruelty" yet hit a deer its "sports"?
From this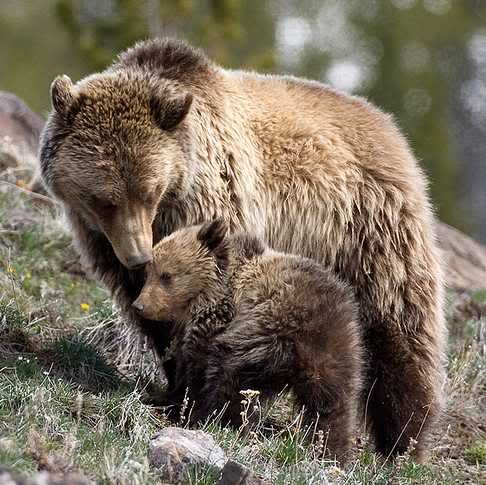 To this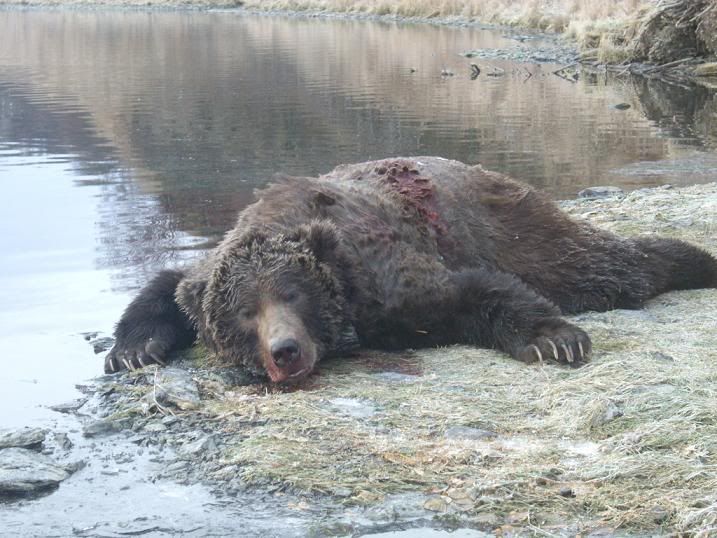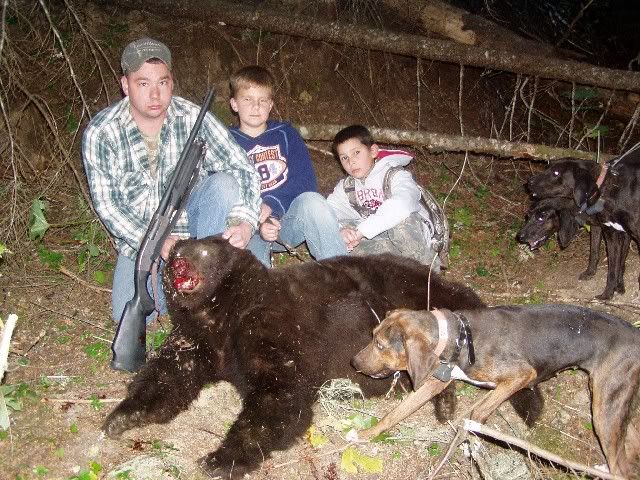 Seal mom and baby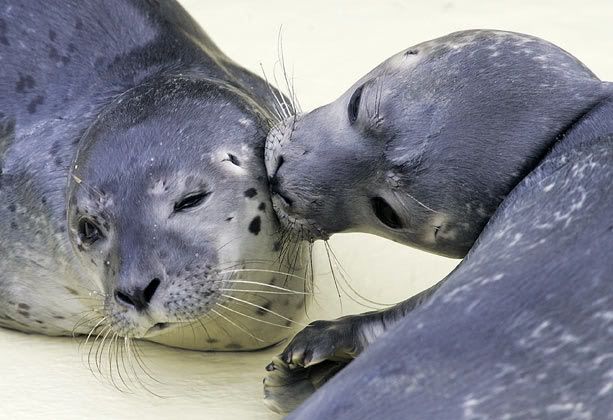 Mother watch her child die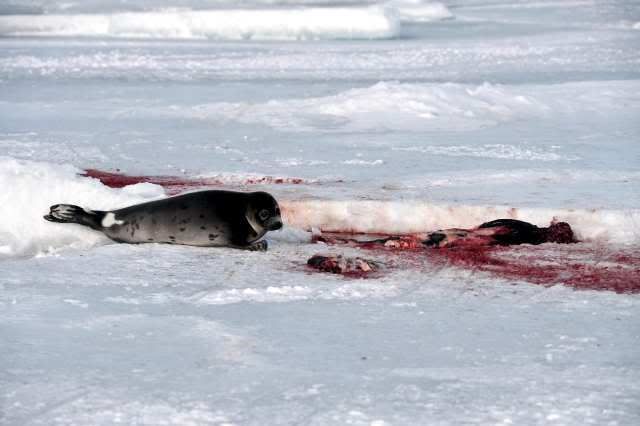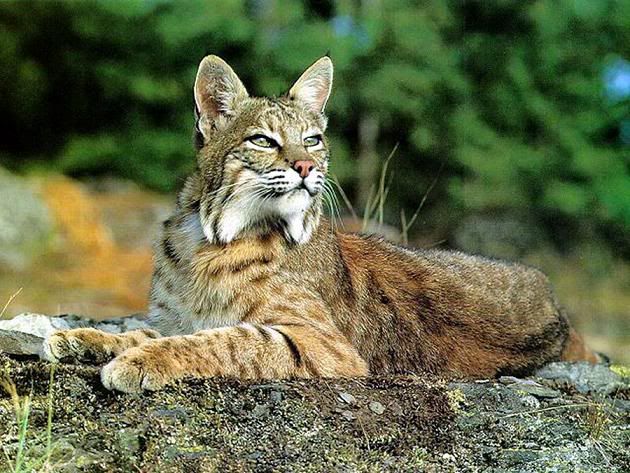 Bobcat another deer's natural predators that hunters love to kill because they hate competition
Teach your children kindness and respect for innocent life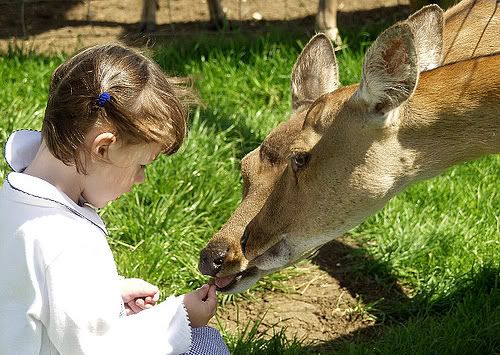 Not how to destroy them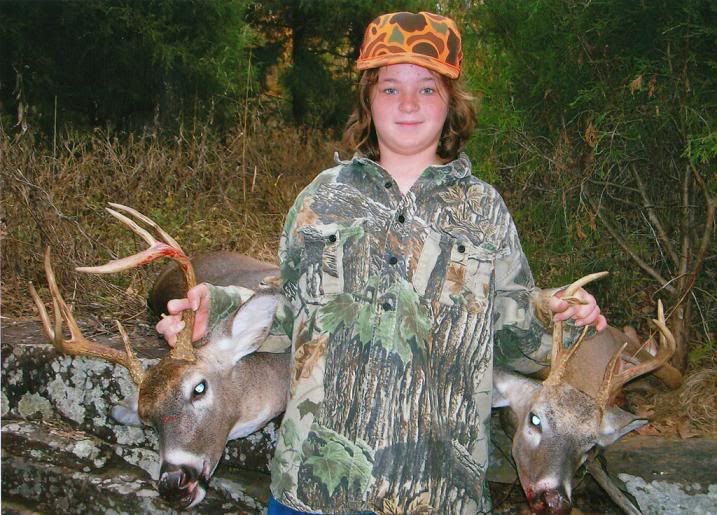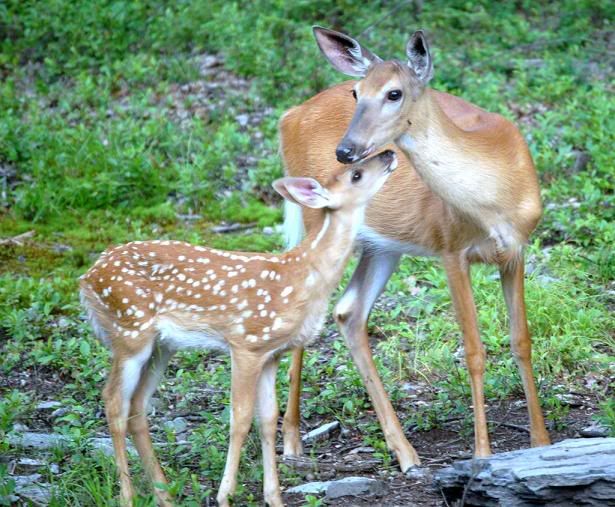 Mother and daughter wants to live
But father and son hunters have other things in mind
Why do you kill me?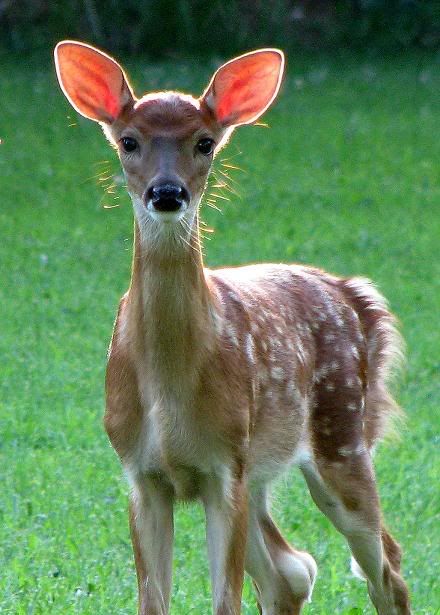 Because "antlerless" hunting can also include fawns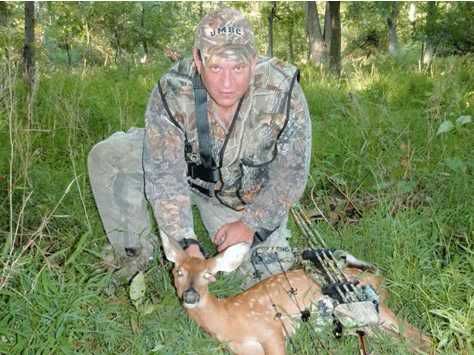 Bowhunters DO shoot mother deer with babies at their side
Bull Elk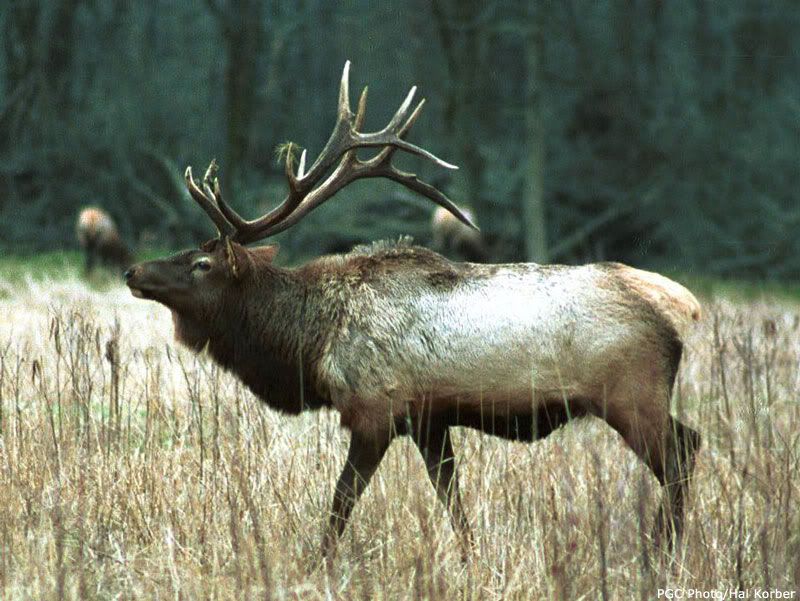 Bull Elk are murdered by sportsman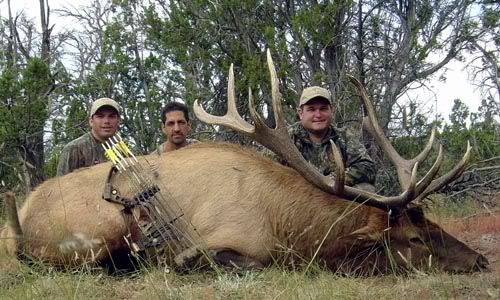 Coyote are deer and elk natural predators and helps to keep a healthy eco-balance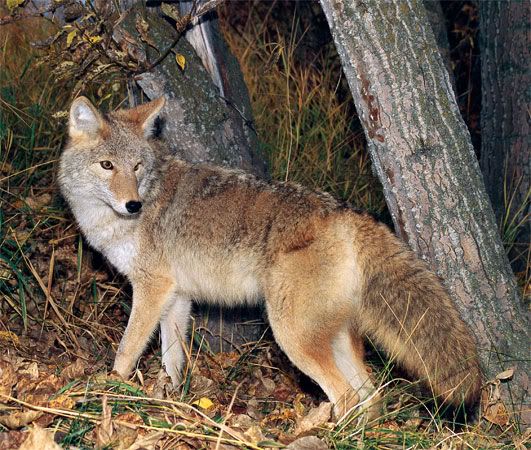 But hunters love to kill them and why?..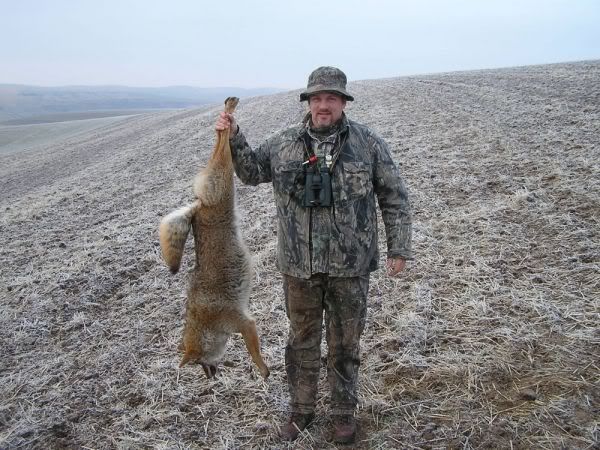 Killing coyotes to ensure enough deer and elk for hunters to kill for sports
(The graphic was found in TX Buck/Deer Management website )
"Varmints, specifically coyotes, are the biggest threats to fawn recruitment on most land throughout the United States. "Deer Management TX
Beautiful Wolves
This is what sports hunters are so damn "proud" of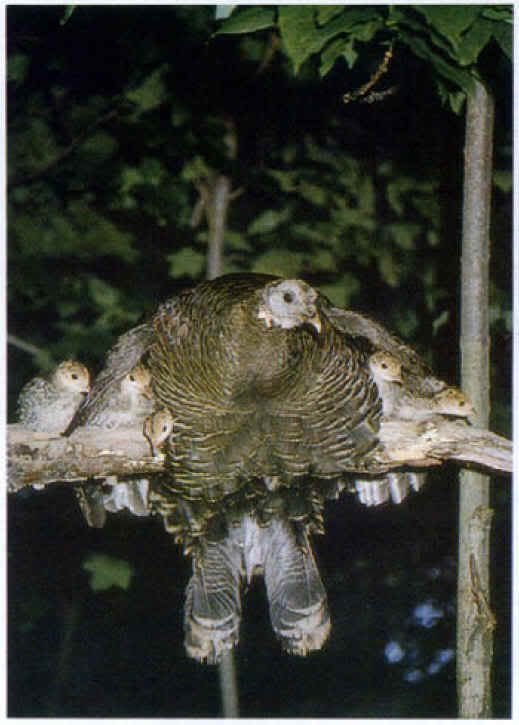 This is a wild mother turkey protecting her young as God intended. When humans leave them alone, turkeys form close family and community
Until sports wildlife destroyer comes along and uses barbaric weapons like this new contraption that slices the heads off. Sports hunters love to video tape their killing similar to how serial killers of humans love to video tape their killing for later viewing for self gratification and to show off to other wildlife serial killers what they can do. These are actions only sick people would be "impressed" with.
Status:

Single

Zodiac Sign:

Taurus
General

"Since the beginning of civilization there have always been people missing a few too many brain cells, and become a parasite to society. Feeding on the pain and misery of innocent non-human prey." Anonymous

*A nation run by serial killers

"Let's brush aside all the fluff and window- dressing and BS and get down to the bare bones, shall we? The cold hard fact of the matter is that not only are the vast majority of politicians under the thumbs of powerful serial killers, but are themselves serial killers. I am talking about recreational hunters and trophy hunters. The fact that their victims are non-human does not alter the fact that they have no compassion, revel in bloodshed, derive pleasure from another being's suffering, and practice serial killing as a form of entertainment. A nation run by serial fun-killers cannot be great." Anthony Marr

What do you think this is?

A farm? A plantation? Yes, but one inside the Trexler Wildlife Preserve in Allentown PA, policy - NO HUNTING.

The gov said that there was ecological damage due to deer overpopulation. The bow-hunters said, "No problem. We'll take care of it

The fact is that they tore up the forest and planted these food plots to max out their reproductive rate, with twin and triplets...

... thus causing the overpopulation, deliberately, to begin with.

They then openly violated General Trexler's dying wish of NO HUNTING.

Anthony Marr, together local activists Carol Loomis and Cheryl Baker, went into the preserve on Opening Day, and took these pictures.

Bowhunting at Trexler Widlife Presevrse - against the last dying wish of General Trexler

Hunters of America love their food plots for deer which means more and more deer

What is "deer driving"? And you wonder why Deer Vehicle Accidents are the highest during hunting season.

Bowhunting has "deer drive" as well

If hunting is about "reduction" of deer population then why do I see so many referenses to "adding deer" in "Deer Management" websites??. Watch the video and you will see how much time and money are spend creating large deer herd specifically the antlered deer for trophy and sports hunting. Hunting industry and hunters also knows about

Compensatory Rebound Effect (CRE)

. CRE ensures the hunting industry there will always be an abundance of deer for each deer killing season whats worse is they "booste" CRE with food plots and in states that allows supplement feeding which many still does are encourage to feed high protein rich food for large boned antlered deer and of course the does gets their share of nutrients. Food and land is what creates more fawn births plus the killing of deer natural prdators which the hunting industry also encourages.

Why do you think the hunting industry reject deer birth control even knowing that is works well? They continue to lie and mislead the public on the effectiveness, cost and safety and all the lies are costing human lives from deer vehicle accidents. Seems the states with that are heavily hunted have the most deer and high DVA's.

3 Reasons why we have high Deer Vehicel Accident or Deer Vehicle Collisions year after year (actually there are 3 more reasons click

here

Think about this for a moment - Your loved ones life lost so recreational hunters can have their fun of destroying innocent sentient life then they LIE to you that they are about "reduction" of deer. Doesn't it get you really mad? It does me because I have family that drives in heavily hunted states and I worry about them all the time especially during the hunting season and I warn them of the danger every year.

To kill an animal for fun, trophy, sport and amusement (recreational hunting) is one of the lowest vice a human is capable of. These animals are sentient being not objects to shoot arrow and bullet into their bodies for self gratification. They are not potatoes you simply pluck off the ground, these animals cry in pain and terror, they run for their lives because they DO NOT want to feel pain and die no different then how we human would react if WE were the hunted and shot with a razor sharp arrow or bullet.

I have personally spend many hours during the past couple of years watching hunting snuff videos on youtube (a haven for sports hunters) because I had to know the mentality of these disgusting humans who kills animals for recreation and I WILL TELL YOU , its HORRIFIC. Humans who enjoy killing animals do not care about the animal they kill to them they are only object for their cruel sports as they do their "high fives" , "wack a doe" "buck down in your face" while the animals lay there suffering. Here are few from my playlist of hunting snuff videos I have collected.

Doe left to suffer and die overnight because the hunters hands were "too cold"

Sadism In America Is Sports Hunting..There are 169 hunting snuff videos I have collected. This our Government, Fish and Wildlife and DNR deems as "sports"

The snuff videos by hunters although we use it, we do want to stop it because it's not good for young impressionable children to see such heinous filth and wildlife lovers do not want it in their face either. Please sign my petition

here

to ban hunting snuff videos on youtube.

What the public has to say about the cruel hunting snuff videos on YouTube Part 2

What the public has to say about the cruel hunting snuff videos on YouTube Part 1

Alaska wolf killling Alaska Fish and Wildlife did not want you to see

..Because animal cruelty is legal, hunters feel they can cause any pain and suffering they want. PLEASE TAKE THE TIME TO WATCH BOWHUNTING CRUELTY COMPILATION - 15 MINUTES OF BRUTAL TRUTH!..




| Deer hunting cruelty compilation NOTE:

The reason why you see so many deer hunting snuff videos is because they are the most hunted animal and youtube are flooded with coward humasn brutality against our beautiful sentient deer whether be for trophy or perhaps to "get back" at women, or society in general by using these animals especially the female deer as a target for their frustration and/or thrill kill. I also believe that many uses the deer in place of black to hunt them down. One time in the deep south they too used blacks as an object to be hunted down and killed in forest, they would give them a count of 10 and let the man run, then terrorize and kill just like many white man do today to our deer and perhaps the reason why hunters say "when it's brown its down" and you can tell that majority of recreational hunters are racist and women haters.

"Bear shot in face with an arrow"

Hunters say "hear the cool death moan"

Grizzlies slow death

Bowhunters killing tame pheasants

I have also visited hunting forums and even from there you can tell there is no compassion nor mercy for these innocent life just bunch of laughter and good times in the expense of the animals suffered lives.

Arrow shot into the eye of a deer by bowhunter

Doe shot in Jaw lived for 4 days in suffering "Miss Doe" - A Tragedy of Bowhunting - 10-22-08

Awful wolf hunting in Russia [german report]

Ariel Hunting In Alaska

Disgusting humans will make any excuses to justify killing our beautiful wolves

"A third type of serial killers is the Lust Killer. The lust killer is often driven to kill due to a sexual motivation. A fourth subgroup of serial killers is known as a Thrill Killer. A thrill killer takes lives because they enjoy the experience of killing. A fifth sort of serial killer is the Power Seeker Killer, a person who enjoys having total control over the fate of their victims." Killing For Sports - Inside the Minds of Serial Killers - Pat Brown

You can see the similarities in sports hunting and serial killers personality and their reasons for killing. There is even an article called "The Killing Field" click

here

and she writes..

"For me and many of the people who contact me to offer their support, killing innocent animals for self-gratification is no different from killing innocent people for self-gratification. By extension, then, trophy hunting--the repeated killing of wild animals--should surely be viewed as serial killing. And in the same moral light humanity's thinking is, I feel beginning to approach such a level of morality." Gareth Paterson

Monsters among us who kills for sports Psychopathy

"Some psychopaths are able to detect the emotions of others with such a theory of mind and can mimic caring and friendship in a convincing manner, often in an effort to exploit others. While some psychopaths can detect what others are feeling, they do not experience any reciprocal emotion or sympathy. However, some research indicates that components of neural circuits involved in empathy may also be dysfunctional in psychopathy.[48] [edit] Enjoyment of others' suffering"

(Have you ever noticed how recreational hunters always act like such "good" people to the non-killing public but if you really learned about these humans you too will be convinced they are monster.)

The same ability may underlie schadenfreude (taking pleasure in the pain of another entity) and sadism (being sexually gratified through the infliction of pain or humiliation on another person)

Pro-hunt "Conservation" is to benefit hunters to kill for fun.

Often you hear statements from recreational hunters such as" Hunters restored the worlds highest Blackbuck Antelope, Whitetails etc etc..."

What do you think the reason is for? When you hear recreational hunters say "we brought this so and so animal to this land blahblahblah", it not to benefit you and I its to benefit themselves to use for sports and trophy killing. Just yesterday I was at a youtube video of a hunters talking about how great hunting industry is and how they brought more exotic animals to our country one being the Blackbuck Antelope. All I had to do was google Blackbuck Antelope and hunting because I knew the reason for "introduction" of certain species of animals is for money, sports and trophy hunting. TX is making loads of money off these beautiful creatures but its not only the Blackbuck Antelope but the 4 horned rams, Corsican Rams, Fallow deer, mule deer, and of course our whitetails.











..







Big Game / Safari Hunting













Music

Wildlife Organization that are pro-hunting and trapping..

Bow Hunting Season Set at Nags Head Woods Preserve Nature Conservancy and WWF and Hunting World Wildlife Fund and Seal Hunt World Wildlife Fund stand on Trophy Hunting National Wildlife Federation and hunting Bowhunters and shotgun hunters dedicate page to National Wildlife Federation



Shooting an arrow into a Billy Goats head for no reason but because its "funny" and because they "can"



Elk hit with a arrow by a bowhunter and listen to the cry of the beautiful Elk. Bowhunter after their yahoos and high fives leaves the Elk to "lay up and die" overnight that is very common for bowhunting.



Elk shot but you can see the end he is still alive



Elk bull cries of pain from bowhunters and there was no "quick death" here. They cut the video from the kill straight to retrieving because it does take a while for the bowhunted animals to die anywhere from 30 min up to 12 hours like the above video.



"Blonde girl "drops" moose with an arrow





She had to shoot 4 arrows into the Moose then one last that would be #5 to kill the defenseless senteint being. She is so damn "proud" and on her video information she writes "vote for me here" . She has a desire to feel "belong" or "famous" just like serial killers who kill their victims will show snuff video or leave subtle hints of their murder so they will be "important" and a "somebody" even at the expense of the pain and suffering they inflicted on a innocent lives. I don't see how one can be "proud" to "win" being a great killer

" Maybe they have a frustrated craving for "self-esteem, " a deep desire to be recognized, a resentment against society?" Gareth Patterson a Lion Conservationist

Deliberate cruelty to our defenseless and beautiful little cousins is surely one of the meanest and most detestable vices of which a human being can be guilty.Inge, Rev. William Ralph





Did Jesus Approved Of Hunting?





Are the writing about killing deer with arrow in the bible the true words of God or is that a word of man who wanted to live a ungodly selfish and gluttony lifestyle?
The discovery of Christ's original teachings In 1870, an Aramaic manuscript entitled "The Gospel of the Nazirenes" was discovered, translated and published. This ancient scripture, hidden away for centuries in a Tibetan monastery, seems in virtually every respect identical to the work by the same title, that was known and widely quoted from in the first century by the church. Many of the most revered early church fathers, as well as a surprising number of scholars today, have boldly declared that the legendary Gospel of the Nazirenes, later to be known as "The Gospel of the Holy Twelve, " is nothing less than the long-lost original Gospel which, legend holds, was collectively written by the actual 12 apostles in the period immediately following Christ's death, and upon which all of the Biblical synoptic Gospels are based.

"Verily I say unto you,

for this end have I come into the world

, that I may put away all blood offerings and the eating of the flesh of the beasts and the birds that are slain by men. In the beginning,

God gave to all

,

the fruits of the trees

,

and the seeds

,

and the herbs

,

for food; but those who loved themselves more than God

,

or their fellows

,

corrupted their ways

,

and brought diseases into their bodies

,

and filled the earth with lust and violence. Not by shedding innocent blood

,

therefore

,

but by living a righteous life

,

shall ye find the peace of God." The Gospel of the Holy Twelve

,

Lection 75

, Verses 6-11