Play

Play Next

Add to queue
Play

Play Next

Add to queue

108,080 plays

Play

Play Next

Add to queue

92,732 plays

Play

Play Next

Add to queue

65,021 plays

Play

Play Next

Add to queue

124,605 plays

Play

Play Next

Add to queue

106,406 plays
«The Best Of Everything» by Brodinski and Dj Orgasmic.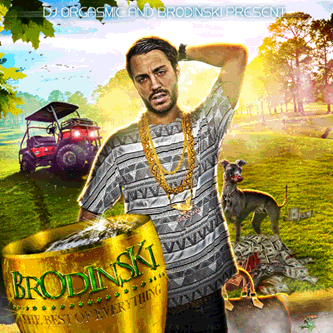 «We're Ready When You Are» by The Krays ft Ebony Bones (released on ABRACADA)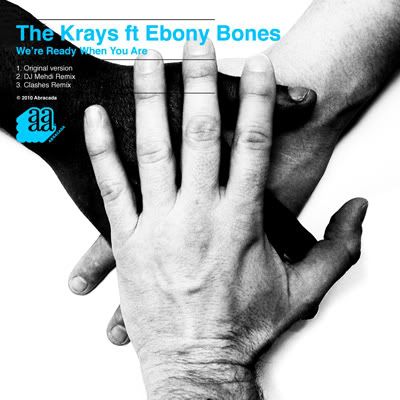 «Arnold Classics» by Brodinski on Grizzly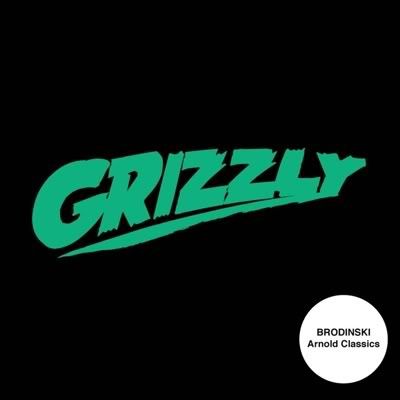 "Shai Shtili" by Gucci Vump (Brodinski x Guillaume Brière from the Shoes) - Sound Pellegrino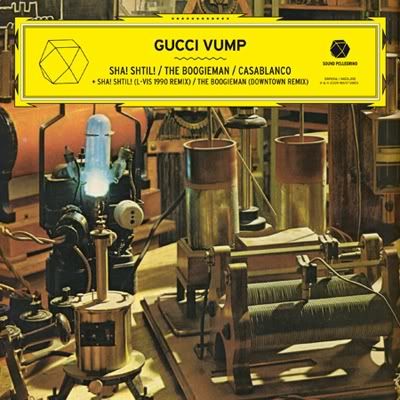 «Bugged Out! Presents Suck My Deck Mixed By Brodinski».


..

«Mumdance & Brodinski - Eurostarr"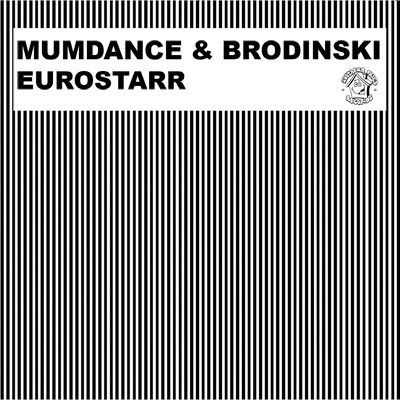 «Turbo 069 | Noob & Brodinski - Peanuts Club»


Bonde Do Role : "Office Boy" (Brodinski Rmx) / Domino
Radioclit : "Divine Gosa" (Brodinski Rmx) / Counterfeet
Klaxons : "it's not over yet" (Brodinski Rmx) /Bugged Out
The Shoes : "America" (Brodinski Rmx) / White
D.I.M. : "Is You" (Brodinski Rmx) / Boys Noize Records
Bitchee Bitchee ya ya Ya : "f*ck Friends" (Yuksek & Brodinski Rmx) / Kitsuné.
Adam Sky : "Ape-X" (Brodinski Rmx) / White
Heart Revolutions : "CYOA" (Brodinski Rmx) / IHEARTCOMIX
Das Pop : "fool for love" (Brodinski Rmx) / Prestel Digital
The Subs : "Papillon" (Yuksek & Brodinski Rmx) / Lektroluv
Alphabeat : "10, 000 Nights" (Yuksek & Brodinski Rmx) / EMI
Tiga : "Sunglasses at Night" (Yuksek & Brodinski Rmx) / Turbo
Jokers Of A Scene : "Acidrod" (Brodinski Rmx) / Fool's Gold
Dj Mehdi : "Pocket Piano" (Brodinski Rmx) / Ed Banger
Mixhell : "Higher Explicit" (Brodinski Rmx) / Boys Noize Records
Radioclit : "Secousse" (Brodinski Rmx) / Mental Groove Records
Ebony Bones : "The Muzik" (Yuksek & Brodinski AKA The Krays Rmx) / Sunday Best
Buraka Som Sistema : "Aqui Para Voces" (Brodinski Rmx) / Enchufada
Shakira : "Loca" Sticky drums remix (Gucci Vump AKA Brodinski & Guillaume Brière from the shoes)/ Sony Music Entertainment
Genre: Afro-beat / Club / Disco House

Location Reims // Lille // Paris, Sélectionne ta région., Fr

Profile Views: 1912478

Last Login: 5/3/2013

Member Since 1/21/2007

Website http://www.msplinks.com/MDFodHRwOi8vc21va2VtYXNoaW5lLmJsb2dzcG90LmNvbQ==

Record Label Mental Groove // Turbo Recordings

Type of Label Indie

Bio

For Brodinski, music is a job. When he's not playing out in clubs around the world ("plane, hotel, food, burning cd's, play, hotel, plane, etc") the young man from Reims is digging – digging for more tunes, secret weapons, future classics, and new inspirations… According to 'Brodi', he has the best job in the world. "I'm a music junkie", he states. "If I didn't have music to listen to, I'd turn out into a real junkie and definitely would get in a lot of trouble!" Trying to pinpoint the exact moment when Louis Rogé went from an aspiring ……… student posing as a weekend turntable warrior to being full time Brodinski, the freshest thing coming out of France since Pernod-on-the-rocks, is hard for the 23-year old. "About three years ago I decided to drop everything else and go one year full throttle, just to see how far I could take this passion of mine." The world wide web and especially MySpace become his biggest allies, soon Brodinski's musical prestige spreads like global wildfire. Clinging himself to a broadband connection like a dog to a new bone, the self-confessed 'internet zombie' manoeuvres himself into the ears and hearts of future fans and colleagues: "One important turning point came when Pedro Winter (aka Busy P, Ed Banger-head honcho and one-time Daft Punk-manager) gave a cd with two of my tracks to Stephen and David Dewaele from Soulwax/2manydjs. They were impressed, and eventually invited me to the very first edition of SoulwaX-mas in their hometown Ghent. It was a dream come true, I looked up to those guys - 2manydjs were my idols!" From fan to peer in two easy steps, young Louis – still in his teens – hardly grasps to reality. "They still call me every year to wish me 'a happy 16th birthday", he adds grinningly. Brodinski's first proper release comes in 2007 with Bad Runner, on Mental Groove. Support from the likes of Soulwax, Tiga, Erol Alkan, A-Trak, Switch and Laurent Garnier turn the peak time techno bomb into one the sleeper club hits of said year. Hot on the heels of his debut EP, remix commissions start barraging the new kid on the block. Louis dabbles with selected output from Klaxons, DJ Mehdi, Das Pop, The Shoes, Buraka Som Sistema, Alphabeat and Mixhell, amongst a legion of others. The momentum starts picking up speed fast now – a second EP, Oblivion on Turbo Recordings, follows suit. "Go Brodi, go!" say the boys from Radioclit. "Dope shit!" proclaim Crookers. "It zaps my brain!", shouts Kanye's tour-DJ A-Trak. In the meantime, Louis secured a residency behind the decks of Social Club, Paris' most revered night spot, and Bugged Out! commissions a mix for their acclaimed Suck My Deck-series; an excellent showcase of his broad taste and razor sharp technique. Brodi's newest endeavour is The Best Of Everything, a two-paged love letter to music delivered in the shape of a free mixtape. On side B, the natural born DJ delivers a hard-hitting techno set, showing of his finesse and seemingly effortless flexibility. On side A, however, we hear him furiously cutting and pasting between hip-hop and old school rap - this collaboration with his good friend DJ Orgasmic shows a different side of the so-called techno prodigy. "I love hip-hop, there's so much good productions coming out, every day I discover something exciting." It's not the first time Brodinski teams up with a pal. Peanuts Club was a joined effort with Noob on Turbo, with Mumdance he locked grooves for Eurostarr, released on Southern Fried. Together with producer Yuksek he forms The Krays, who's We're Ready When You Are (featuring Ebony Bones) was one of the first releases on the newly established Abracada imprint. "I don't like to work alone", confesses Louis. "I get bored too easily. When working together, my head gets fed all the time, new ideas come flying from all directions. The more projects I'm involved in, the better! After all, this is my job…" Go, Brodi, go!

Members

Influences

Sounds Like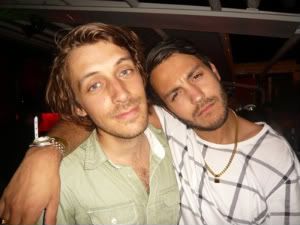 YUKSEK / BRODINSKI - CREDITS : Beni
"We've been DJing for the better part of ten years. We've played with hundreds of DJs, the biggest and the smallest. And in the nicest possible way... you kind of become numb to it all sometimes... to other DJs. Few make me excited any more. Then there's Brodinski."

JACK BEATS

"Brodinski is the most exciting DJ and producer to explode onto the scene in recent years."

ANNIE MAC

"Let's make this short: Brodinski is a baby genius."

FLUOKIDS

"I was a big Brodinski fan early on. He reminds me of the classic DJ. Even though he's not digging through crates buying vinyl, he's a real DJ's DJ -- he's a digger. He's always looking, always digesting music, always open to all different styles. He kind of reminds me of myself!"

TIGA

"#1 DJ TO WATCH FOR 2010"

CLASHMUSIC

"A constant stream of original remixes, productions and collaborations have helped Brodinski climb the ladder to DJ royalty"

JAPAN TIMES


"Brodinski is the most exciting dj and producer to explode onto the scene in recent years. Yes, he may hail from France (Reims, Lille) but he is quite unlike any of his Parisian peers. His taste in music is broad and this is reflected in his own productions and dj sets which may encompass noisy techno, bass heavy house through to more melodic minimal
His programming is impeccable and he plays with such spirit that his 6'2'rame jerks and bounces when he gets excited by a track (yet he is neveruelled with anything more than Fanta Lemon!).
The hot fuss started with his debut track Bad Runner which leaked onto blog sites months before it's release on Mental Groove in October 2007. Supported by everyone from Soulwax, Tiga, Chloe, Erol Alkan, A Trak, Busy P, Switch and Laurent Garnier the track peak time techno with Martian's yakking through it was one of the sleeper hits of the year.
When it was eventually released the subject 'Bad Runner' had garnered over 3500 views on Erol Alkan's forum, people just couldn't wait to get their hands on it. The flipside Solaris was a more subtle and seductive slice of techno. At the time Brodinski told FACT magazine that he would like to record for both Erol Alkan and Damian Lazarus' labels and this record seemed to sum up that ambition.
Since Bad Runner Brodinski has remixed Bonde de Role, Klaxons, Das Pop, Shoes, D.I.M, Heart Revolutions and Adam Sky. Each remix has had a different approach, from the acidic (D.I.M), to vocal techno (Das Pop) to melancholic end-of-nighters (Klaxons).

This May he has two releases readied to rock the summer: Gold-digger which is a primitive house groove with ululating sirens and vocal gruntsollowed by an as yet untitled techno bomb.
Brodinski has already been championed by Radio Soulwax, Tiga's Turbo and Bugged Out who have all already offered him multiple gigs and festival slotsor 2008.
Expect to be hearing a lot more about Brodinski this year and beyond!"..

Annie Mac
Brodinski has 23938 friends.