Play

Play Next

Add to queue
Play

Play Next

Add to queue

1,114 plays

Play

Play Next

Add to queue

7,625 plays
'' Slick production led pop fronted by an artist already boasting a healthy following through her modelling work '' MUSIC WEEK

'' A proper polished performance that will stuck up on any festival stage " GROOVE ARMADA

'' What a sensation! You really are a star! ''PRINCESS JULIA

'' The voice and raw sexual chemistry of the most seductive of sirens. I love London's undercurrent of musical genius...'' Editor of QX MAGAZINE

" I have clothes envy with this girl! " EDITH BOWMAN


Welcome to Official Music page of VIKTORIA MODESTA

Viktoria Modesta is a singer/songwriter with an authentically unique take on modern POP fusing many influences to create music with no boundaries. Her current sound is the result of a musical collaboration with a producer/co-writer Nik Hodges.

Viktoria was featured as one of 6 best Unsigned artists in the UK by Evo Music Rooms on Channel 4 performing alongside Fenech Soler, Groove Armada and Marina & The Diamonds. In the short space of VM's music career she has been making waves in London's music, fashion and club scenes. She has been featured in MUSIC WEEK (Jane Bond has been featured on MUSIC WEEK playlist) , PRS magazine, amongst many other culture magazines and blogs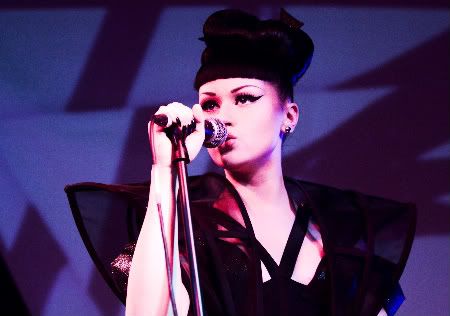 Viktoria's dramatic cutting edge fashion, elegant image of glamour and a fierce alternative streak carries a genuine sense of character, that has helped keep VM's sultry live shows hot on everyone's lips.

Some of VM's London live shows have included LOVEBOX 2011- Gaymers Stage sharing the bill with Kelis and Robyn, a support show for Fenech Soler @ Heaven, musical finale at The Freemasons Hall during London Fashion Week, and Clarence House - Make a Difference Garden Party organised by Prince Charles where Viktoria performed during the London Fashion Week day curated by Vivienne Westwood.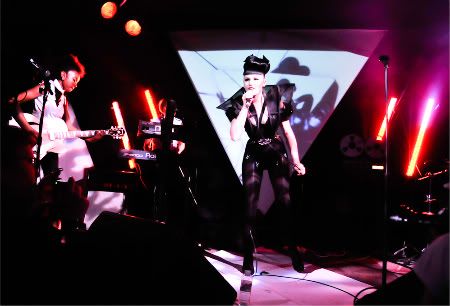 A rising star of London's fashion & underground club scenes, Viktoria has also been performing at some of London's coolest parties such as CIRCUS, Pooldisco & Torture Garden. Whilst her international music performances include the finale of Sergei Grinko's fashion show at Milan Fashion Week, VIP party for Alsolute Vodka in France, as well as events in Barcelona and Copenhagen..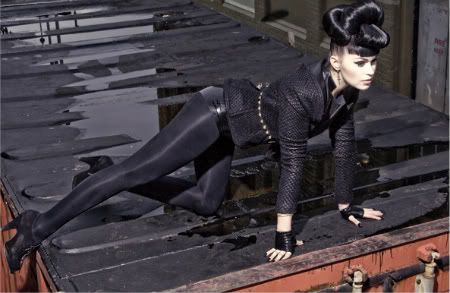 Prior to her music career Viktoria had already established a successful career as model, muse, alternative Icon and stylist. She achieved a global fan base after being cover girl and featured story of cult magazine Bizarre (3 times), as well as cover of glossy fetish bible Skin Two. Whilst other diverse credits include featured model for national Samsung & Vodafone campaigns, portrait feature in National Portrait Gallery, co-hosting the Kerrang awards, appearing in pop videos for Paloma Faith, Mutia Bueno & Peaches, and starring on the catwalk at Milan, London and Croatian Fashion Week's.




Management & PR 

Kate Stuart  - kate@besharppr.com

Online PR
..
If you would like to view more information and keep up to date with VIKTORIA MODESTA's news, gallieries and showcase dates visit http://www.viktoriamodesta.com

Genre: Electronica / Indie / Pop

Location LONDON, Un

Profile Views: 152654

Last Login: 3/20/2012

Member Since 4/20/2009

Website viktoriamodesta.com

Type of Label Unsigned

Bio

Members

Viktoria Modesta - Singer, Co-Songwriter/Producer / Nik Hodges - Producer, Co-Songwriter / PR - Kate Stuart kate@besharppr.com

Influences

Electronicat, Shirley Bassy, Blues, Portishead, Goldfrapp, Jonny Cash, Depeche Mode, Prodigy, Annie Lenox, Kim Wilde, Nauvelle Vague, Elvis, 50's RocknRoll, Madonna & Others

Sounds Like
ZIAD GHANEM show @ London Fashion Week



VIKTORIA MODESTA performance on CHANNEL 4 Evo Music Rooms


VM Live 2012