Play

Play Next

Add to queue
Play

Play Next

Add to queue

53 plays

Play

Play Next

Add to queue

27 plays

Play

Play Next

Add to queue

1,736 plays

Play

Play Next

Add to queue

1,102 plays

Play

Play Next

Add to queue

556 plays
Come and Find us on Facebook :) link over ere >>>>
..


Click to find us on Facebook......




Say Hello to us on Twitter :)





According To You...
British Indie rock-pop band According To You are the newest kids on the indie block with their up-and-coming, catchy 'No Love Lost' EP. The young band, released their No Love Lost EP last year after winning a local Battle of the Bands contest at Brooklands College.
But don't let their youthful aura put you off; According To You have a very distinctive sound that hasn't been heard since the 90's! They are a mix of Blur and the Pulp, with a bit of Jamie T thrown in, and their 'No Love Lost' EP contains three songs from the four-piece, who are originally from Shepperton, Surrey, in the UK. Their songs, "Kiss on the Doorstep," and "Why" have that very unique According To You sound, whereas "One Step Ahead" is a bit more 'punky'.
The lyrics are quite childlike and humorous, but meaningful, simple but memorable; "I once saw a young bloke try'na walk his girl home, he stood at six foot four, you could tell he lived alone… he couldn't even be bothered to do his hair, not even change his underwear…" just like the British band, The Enemy, from Coventry's lyrics are.
According To You have been together for four years, and are made up of Dennie Cook, Harry Gough-Williams, Jack Tough and Connor O'Shea.
They started playing together at Spelthorne's Live and Direct programme, which helps young people develop their own contemporary music and performance style, either as individuals or in bands. After Live and Direct, the band worked with The Soundhive, a company that works with young musicians, and this helped the band release their EP. Last year, the band played on big stages, such as Guilfest 2011 in Guildford, where Razorlight and Pendulum headlined, and performed at the Pylewell Food and Drink Festival in the New Forest, Southern England. They have played on the main stage at the 02 in Islington, and rounded off 2011 at the 02 arena in London, where they performed "The December Sessions." www.rekwired.com

"Wonderful surprise to a Fantastic day, this EP is only a Snipet of what they can do " Guilfest 2011

2012 has seen the band in the studio under the watchful ears of Wolsey White, the tunes will be out around April. The 1st gig of 2012 saw them back at Thorpe Park, to perform at the opening of "The Swarm' Ride. Lots more gigs are booked so check out facebook to keep up to date. Don't miss out on this exciting journey.

Want To Book Us?
Contact Us On: bob@thesoundhive.com

Thank You for your Comment's and Support xx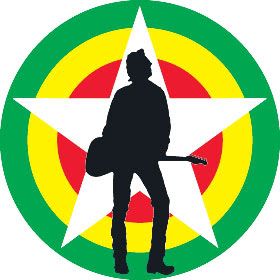 Free Download on our Strummerville Page. http://www.strummerville.com/according-to-you/

Member Since:.. November 04, 2009..
Members:
Influences:
Sounds Like:
According To You.

....
According To You has 14366 friends.