Play

Play Next

Add to queue
Play

Play Next

Add to queue

5,083 plays

Play

Play Next

Add to queue

2,631 plays

Play

Play Next

Add to queue

1,783 plays

Play

Play Next

Add to queue

8,548 plays

Play

Play Next

Add to queue

16,759 plays
Genre: Club / Comedy / Techno

Location Los Angeles, California, US

Profile Views: 132129

Last Login: 7/13/2010

Member Since 1/19/2007

Website http://www.acid-girls.com/blog

Record Label unsigned

Type of Label Unsigned

Bio

........ .. .. .... .. .. .. .. .. .. .. .... .... .. .. .. .. .. .. .. .. Annie Mac playing our remix of Sisters of Transistors as her first song at Creamfields 2008!!! .. .. .. .. .. .. .. .. ..Greg's September Chart.. .. Siopis - Penny From the Lane ft. Mr Brean / Get Physical.. Sisters of Transistors - The Don (Acid Girls' Something Else Remix) / This Is Music.. The Brash - Muet (Jokers of the Scene Remix) / CDR.. Lazerface - Face the Lazer / CDR.. JoJo De Freq - Welcome to Dalston / Mythic.. Proxy - Raven / Turbo.. Mogg & Naudascher - Moon Unit Pt. 3 / Death From Abroad.. Keatch - Cutting Edge / CDR.. Marco Bailey & Tom Hades - Freaks & Glides / Drumcode.. Tonka - Freeze / Great Stuff.. Santos - Somatique / Hell Yeah.. Deepgroove & Jamie Anderson - Killer / Klang.. A-Trak - Say Whoa (Boys Noize Remix) / Kitsune.. The Subs - Naked Jack / Lektroluv.. .... ..Jamie's September Chart.. .. SMD - Run 3 / CDR.. ZZT - The Worm / Turbo.. Phuture - Acid Trax (Plump DJs Edit) / Who's That Beat?.. Mr Oizo - Bruce Willis Is Dead / Ed Banger.. Acid Girls - On The What (Demo Mix).. Tiga & Zyntherius - Sunglasses At Night (Popof Remix) / Turbo.. Marco Bailey & Tom Hades – Glides / drumcode.. Mujava - Township Funk (Ashley Beedle Africanz on Marz Re-Edit) / This Is Music.. Lindstrom - Where You Go I Go Too / Smalltown Supersound.. Lee Jones - Aria (Tiger Stripes Remix) / Aus Music.. Dusty Kid - America / CDR.. Morgan Geist - Detroit (C2rmx2) / Environ.. .. .. .. .. .. .... .. .... ...... .. .. .. .. .... .. .... .. ..Upcoming:.. .... .. .. .. .. .. .. .. .. .... .. ..Escapades:........ .. .... Acid Girls have played at clubs in: LA, New York, Miami, San Francisco, Austin, Tijuana, Juarez, Paris, London, Nottingham, Bristol, Berlin, Milan, Malmo and many other fun cities across the world. .. .. We have supported Erol Alkan, 2manyDJs, Justice & the whole Ed Banger crew, Switch, Boys Noize, Riton, Midnight Juggernauts, Diplo, Cut Copy and Brodinski in addition to many other friends and heroes new and old. ........RELEASES:.... .... .... Sisters of Transistor (S.O.T.) release The Don and Pendulum as a single on 22nd sept 2008 on "This is Music" label. Remixes by The Acid Girls and Hot Chip appear on the 12 inch and cd ,and exclusive mixes by CHROME HOOF and Lord Skywave will be on download. ..BUY THE DON FROM ITUNES HERE!.............. .. .. .. .. .. .. .. .. .. ....

Members

.. ..location.href="http://www.myspace.com/acid_girls";..

Influences

Sounds Like
No recent updates in this category.
Why not...
Bio:
.. ..
..
Annie Mac playing our remix of Sisters of Transistors as her first song at Creamfields 2008!!!


Greg's September Chart
Siopis - Penny From the Lane ft. Mr Brean / Get Physical
Sisters of Transistors - The Don (Acid Girls' Something Else Remix) / This Is Music
The Brash - Muet (Jokers of the Scene Remix) / CDR
Lazerface - Face the Lazer / CDR
JoJo De Freq - Welcome to Dalston / Mythic
Proxy - Raven / Turbo
Mogg & Naudascher - Moon Unit Pt. 3 / Death From Abroad
Keatch - Cutting Edge / CDR
Marco Bailey & Tom Hades - Freaks & Glides / Drumcode
Tonka - Freeze / Great Stuff
Santos - Somatique / Hell Yeah
Deepgroove & Jamie Anderson - Killer / Klang
A-Trak - Say Whoa (Boys Noize Remix) / Kitsune
The Subs - Naked Jack / Lektroluv


Jamie's September Chart
SMD - Run 3 / CDR
ZZT - The Worm / Turbo
Phuture - Acid Trax (Plump DJs Edit) / Who's That Beat?
Mr Oizo - Bruce Willis Is Dead / Ed Banger
Acid Girls - On The What (Demo Mix)
Tiga & Zyntherius - Sunglasses At Night (Popof Remix) / Turbo
Marco Bailey & Tom Hades – Glides / drumcode
Mujava - Township Funk (Ashley Beedle Africanz on Marz Re-Edit) / This Is Music
Lindstrom - Where You Go I Go Too / Smalltown Supersound
Lee Jones - Aria (Tiger Stripes Remix) / Aus Music
Dusty Kid - America / CDR
Morgan Geist - Detroit (C2rmx2) / Environ
..
Upcoming:
Escapades:
Acid Girls have played at clubs in: LA, New York, Miami, San Francisco, Austin, Tijuana, Juarez, Paris, London, Nottingham, Bristol, Berlin, Milan, Malmo and many other fun cities across the world.

We have supported Erol Alkan, 2manyDJs, Justice & the whole Ed Banger crew, Switch, Boys Noize, Riton, Midnight Juggernauts, Diplo, Cut Copy and Brodinski in addition to many other friends and heroes new and old.


---

RELEASES: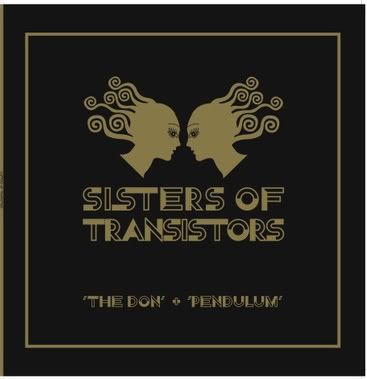 Sisters of Transistor (S.O.T.) release The Don and Pendulum as a single on 22nd sept 2008 on "This is Music" label. Remixes by The Acid Girls and Hot Chip appear on the 12 inch and cd ,and exclusive mixes by CHROME HOOF and Lord Skywave will be on download.
BUY THE DON FROM ITUNES HERE!
---
Member Since:
January 19, 2007
Record Label:
unsigned