Play

Play Next

Add to queue
Play

Play Next

Add to queue

19,329 plays

Play

Play Next

Add to queue

10,316 plays

Play

Play Next

Add to queue

7,212 plays

Play

Play Next

Add to queue

8,163 plays

Play

Play Next

Add to queue

7,036 plays
Genre: Alternative / Pop / Rock

Location Orlando, Florida, US

Profile Views: 363428

Last Login: 1/30/2012

Member Since 9/27/2007

Website Under Construction

Record Label Unsigned

Type of Label Unsigned

Bio

.. ........ .. .. .. ...... .. .. .. Formed in Orlando, Florida in August of 2007 by current members Jonathan C., Ian O. and Justin P. A Cover Story has drawn attention as one of the new up-and-coming bands in Orlando. In 2009, new addition Nick J. from Under White Light joined the band. While recording their debut album, "Watch The Cities" which features Larry Soliman of My American Heart, they have rocked almost every stage in Orlando, making them a solid, hard-hitting contender in Orlando's music scene. .... A Cover Story has shared the stage with national acts such as Automatic Loveletter (EPIC RECORDS), The Friday Night Boys (FUELED BY RAMEN), A Cursive Memory (VAGRANT RECORDS) and Farewell (EPITAPH RECORDS), as well as hometown heroes Between The Trees (BONDED/UNIVERSAL RECORDS) and There For Tomorrow (HOPELESS/SUB CITY RECORDS). Their sound has been described as ranging from established acts such as Fall Out Boy to new comers such as TheAudition. .... With unforgettable lyrics and catchy guitar riffs, they have created music that you can't help but sing and clap along to. A Cover Story has been perfecting their sound and advancing their music into the future, not only with style, but for longevity. .. .... .. .... .. .... ..COPY & PASTE THIS INTO YOUR PROFILE! .. .. .... .. .... .. .. .. .. .. .. .. .. NEW VIDEO!! .. .. .. .. .. .. .. .. .. .. .. .. .. .. .. .. .. .. .. .. .. .. .. ................. .. .... .. .... .. .. ...... ...... .. .. ...... .. .. .. .. .. .......... .. ..This site is checked and maintained by A Cover Story. We appreciate all of your messages and comments! We do our best to answer every message we get, so please be patient. Thanks for listening.

Members

.. ......

Influences

.. The Audition .. Saosin .. Envy On The Coast .. My American Heart .. The Receiving End of Sirens .. Between The Trees .. Alexis On Fire .. Alkaline Trio .. Gatsby's American Dream .. The Format .. .... .. .. .. .. .. .. .. ......follow ACoverStory at http://twitter.com....

Sounds Like
No recent updates in this category.
Why not...
Bio:
..
.. ..

Formed in Orlando, Florida in August of 2007 by current members Jonathan C., Ian O. and Justin P. A Cover Story has drawn attention as one of the new up-and-coming bands in Orlando. In 2009, new addition Nick J. from Under White Light joined the band. While recording their debut album, "Watch The Cities" which features Larry Soliman of My American Heart, they have rocked almost every stage in Orlando, making them a solid, hard-hitting contender in Orlando's music scene.
A Cover Story has shared the stage with national acts such as Automatic Loveletter (EPIC RECORDS), The Friday Night Boys (FUELED BY RAMEN), A Cursive Memory (VAGRANT RECORDS) and Farewell (EPITAPH RECORDS), as well as hometown heroes Between The Trees (BONDED/UNIVERSAL RECORDS) and There For Tomorrow (HOPELESS/SUB CITY RECORDS). Their sound has been described as ranging from established acts such as Fall Out Boy to new comers such as TheAudition.
With unforgettable lyrics and catchy guitar riffs, they have created music that you can't help but sing and clap along to. A Cover Story has been perfecting their sound and advancing their music into the future, not only with style, but for longevity.
COPY & PASTE THIS INTO YOUR PROFILE!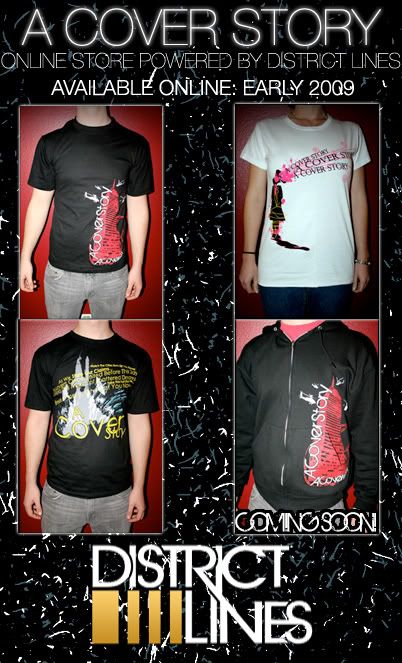 NEW VIDEO!!
.......
..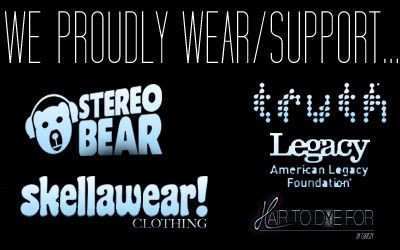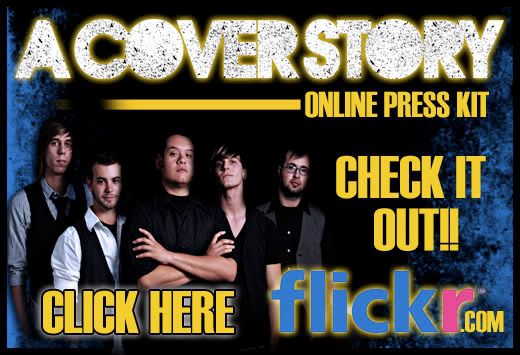 ..
This site is checked and maintained by A Cover Story. We appreciate all of your messages and comments! We do our best to answer every message we get, so please be patient. Thanks for listening.
Member Since:
September 27, 2007
Influences:

The Audition
Saosin
Envy On The Coast
My American Heart
The Receiving End of Sirens
Between The Trees
Alexis On Fire
Alkaline Trio
Gatsby's American Dream
The Format
Record Label:
Unsigned
A Cover Story has 10330 friends.