Play

Play Next

Add to queue
Play

Play Next

Add to queue

302,458 plays

Play

Play Next

Add to queue

248,777 plays

Play

Play Next

Add to queue

268,765 plays

Play

Play Next

Add to queue

249,729 plays

Play

Play Next

Add to queue

150,926 plays
Genre: Alternative / Other / Pop

Location New York, New York, US

Profile Views: 1720829

Last Login: 2/28/2010

Member Since 3/29/2004

Record Label 4Dpeople

Type of Label Indie

Bio

.. ............ .. .. ...... .. .......... .... .. .. .. ...... ...... .... .. .. .. .... .... .. .. .. .... .. .... .. .. .. .. .... .. .. .. ...and it has been quite some journey! I've always wanted to be a singer-songwriter and performer, ever since I can remember. I've had a rough life growing up, but it's all part of the soul's journey, right? I was born and raised in a council estate in London, England. My mother is Nigerian-Igbo and my father is English-Cornish. When I was six years old, my Cornish grandfather sent me the old Bentley piano that was in the family for a couple of generations. That was the best gift ever! There wasn't much money to spare for music lessons when I was a kid, so I created my own way of playing the piano. .... Since I was three years old, I recall being able to dream music, and my first musical dream was of a symphony orchestra I was conducting, which seemed like eighteenth century Europe. Perhaps it was a past life? Who knows! Anyway, I've been dreaming music ever since and this is how I mostly write my songs today. I don't conform to any particular style of music and it feels more like I'm channeling music than creating it. Making music feels like praying. I learn from my songs and the music I dream. Call it anything you like; pop, soul, electronic, jazz, it's all cool with me! If you are reading this right now, you are feeling my music, and it speaks to you in some way, I am so happy for that. This is ultimately why I am doing this. I have a powerful desire within me to share my dream-world with whomever will listen. .... It took me a while to find the right producer to work with for my debut album, and eventually I met a producer called Gili Wiseburgh back in London. I worked with Gili on my album 'Delicate Dragon'. I was signed to Dreamworks in LA but my album never got recorded or released. 'Delicate Dragon' was written and recorded in several locations, LA, London, Jerusalem, Tel Aviv, New York. The bulk of the production and recording took place in the Dead Sea desert in Israel, which was a beautiful experience and I will never forget it. I worked there with the Jerusalem Symphony Orchestra amongst other incredible musicians. .... I've always been a big Mad Season and Alice In Chains fan, and I re-recorded the bass-line from a Mad Season track called 'Wake Up', which ended up on the title track of my album (Delicate Dragon). I got to work with Barrett Martin of the Screaming Trees who was also the original drummer for Mad Season. He came to Israel to record drums and he's totally awesome! Barrett introduced me to Tuatara, which is a cool musical collaboration including wonderful musicians such as Peter Buck of R.E.M. I ended up co-writing and performing on three songs with Tuatara, for the 'West of the Moon' album, which came out October 2007. .... After recording my album, I said goodbye to the desert, the camels, and my lovely friends in Israel, and came to New York City via London. I'm here now and apart from the huge culture clash, I'm loving it so much here! I was looking at vast desert plains and tranquil Dead Sea water for a year and a half. Here it's a concrete jungle full of new and interesting people!! I do miss Israel and London, but I'll get to go back here and there. .... Since my experience on a major label, I learned that there is no use in waiting around to get picked up by a label. 'Delicate Dragon' came out May 20th 2008 on an independent label (4Dpeople Records), which is run by myself and Gili Wiseburgh. I run my own myspace, facebook, and website, and take care of everything hands on. My hope is to reach as many people in the world as possible with my music, but I'm done with needing to be famous. I used to feel that it was important for me to 'big' in order to reach many people and do my 'life's work'. Something has changed in me recently. I feel complete and fulfilled as I am now, where I am now. I have Eckhart Tolle to thank for that shift in my consciousness, he is a great teacher. .... Right now my focus is on performing with my wonderful wicked kick-ass band and writing more music! As I am now based here in NYC, I'm doing shows here. Watch this space whilst I add new dates to my ....calendar..... I LOVE performing! .... Apart from doing shows, I'm writing a book about my dreaming experiences, which are dear to my heart. It's a cool book for artists of any background which guides the reader towards allowing themselves to reach higher levels of creativity, bypassing the ego and the 'inner critical eye'. I'll let you know how this book is going! .... That's it for now! Stayed tuned as I post new videos, updates, and show info on my profile. If you'd like to sign up to my ....mailing list...., you are welcome!! Sorry I turned off my inbox here but it steals precious time and energy for me to read 40,000 messages that are 99% spam. I opened a ....contact page.... on my site for you to contact me there :) .... Much Love!!!!... .... ..

Members

...... .... ...... .... ...... .... ...... .... ...... .... ...... .... ...... .... ...... .... ...... .... ...... .... ...... .... ...... .... ...... .... ................ .. .. .... ...... .. .... .. .. .. .. .. .. ......follow AdamaWorld at http://twitter.com.... .. .. .... .. .. .. .. .. .... .. .... .. .. .. .. .. .... ..

Influences

Sounds Like
No recent updates in this category.
Why not...
04:29 | 648 plays | Feb 6 2008
Bio:
.. ..

..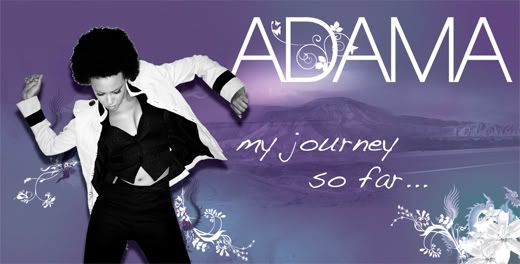 ...and it has been quite some journey! I've always wanted to be a singer-songwriter and performer, ever since I can remember. I've had a rough life growing up, but it's all part of the soul's journey, right? I was born and raised in a council estate in London, England. My mother is Nigerian-Igbo and my father is English-Cornish. When I was six years old, my Cornish grandfather sent me the old Bentley piano that was in the family for a couple of generations. That was the best gift ever! There wasn't much money to spare for music lessons when I was a kid, so I created my own way of playing the piano.
Since I was three years old, I recall being able to dream music, and my first musical dream was of a symphony orchestra I was conducting, which seemed like eighteenth century Europe. Perhaps it was a past life? Who knows! Anyway, I've been dreaming music ever since and this is how I mostly write my songs today. I don't conform to any particular style of music and it feels more like I'm channeling music than creating it. Making music feels like praying. I learn from my songs and the music I dream. Call it anything you like; pop, soul, electronic, jazz, it's all cool with me! If you are reading this right now, you are feeling my music, and it speaks to you in some way, I am so happy for that. This is ultimately why I am doing this. I have a powerful desire within me to share my dream-world with whomever will listen.
It took me a while to find the right producer to work with for my debut album, and eventually I met a producer called Gili Wiseburgh back in London. I worked with Gili on my album 'Delicate Dragon'. I was signed to Dreamworks in LA but my album never got recorded or released. 'Delicate Dragon' was written and recorded in several locations, LA, London, Jerusalem, Tel Aviv, New York. The bulk of the production and recording took place in the Dead Sea desert in Israel, which was a beautiful experience and I will never forget it. I worked there with the Jerusalem Symphony Orchestra amongst other incredible musicians.
I've always been a big Mad Season and Alice In Chains fan, and I re-recorded the bass-line from a Mad Season track called 'Wake Up', which ended up on the title track of my album (Delicate Dragon). I got to work with Barrett Martin of the Screaming Trees who was also the original drummer for Mad Season. He came to Israel to record drums and he's totally awesome! Barrett introduced me to Tuatara, which is a cool musical collaboration including wonderful musicians such as Peter Buck of R.E.M. I ended up co-writing and performing on three songs with Tuatara, for the 'West of the Moon' album, which came out October 2007.
After recording my album, I said goodbye to the desert, the camels, and my lovely friends in Israel, and came to New York City via London. I'm here now and apart from the huge culture clash, I'm loving it so much here! I was looking at vast desert plains and tranquil Dead Sea water for a year and a half. Here it's a concrete jungle full of new and interesting people!! I do miss Israel and London, but I'll get to go back here and there.
Since my experience on a major label, I learned that there is no use in waiting around to get picked up by a label. 'Delicate Dragon' came out May 20th 2008 on an independent label (4Dpeople Records), which is run by myself and Gili Wiseburgh. I run my own myspace, facebook, and website, and take care of everything hands on. My hope is to reach as many people in the world as possible with my music, but I'm done with needing to be famous. I used to feel that it was important for me to 'big' in order to reach many people and do my 'life's work'. Something has changed in me recently. I feel complete and fulfilled as I am now, where I am now. I have Eckhart Tolle to thank for that shift in my consciousness, he is a great teacher.
Right now my focus is on performing with my wonderful wicked kick-ass band and writing more music! As I am now based here in NYC, I'm doing shows here. Watch this space whilst I add new dates to my calendar. I LOVE performing!
Apart from doing shows, I'm writing a book about my dreaming experiences, which are dear to my heart. It's a cool book for artists of any background which guides the reader towards allowing themselves to reach higher levels of creativity, bypassing the ego and the 'inner critical eye'. I'll let you know how this book is going!
That's it for now! Stayed tuned as I post new videos, updates, and show info on my profile. If you'd like to sign up to my mailing list, you are welcome!! Sorry I turned off my inbox here but it steals precious time and energy for me to read 40,000 messages that are 99% spam. I opened a contact page on my site for you to contact me there :)
Much Love!!!!...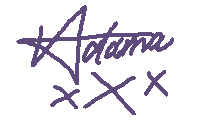 Member Since:
March 29, 2004
Record Label:
4Dpeople
Label Type:
Indie