Status:

Single

Here for:

Networking

Zodiac Sign:

Cancer
General

.. ..var _kiq = _kiq || [];.. ....







Music

Television

Animal Cruelty - The Cruel Reality Behind Greyhound Racing





Please be advised that this video does contain graphic images of the horrific reality behind greyhound racing. Despite what most ignorant people believe, greyhound racing is animal cruelty. Many greyhounds have been beaten, starved, neglected, tortured and murdered all in the name of this "sport". These beautiful and angelic dogs have been through hell and worse, the truth about their abuse is being questioned and denied. Greyhound racing is a horrific fate that these dogs are forced to endure. No animal deserves to suffer from this torture and ultimate death sentence that is called "entertainment." These beautiful and innocent dogs deserve a good home with a family who will love them for their entire life and never force them to endure such pain and suffering for profit or amusement. Please help stop this cruelty from continuing and help ban animal racing from ever destroying another innocent life..
..

Books

Heroes
Play

Play Next

Add to queue

Play

Play Next

Add to queue

Play

Play Next

Add to queue
About me:
Who I'd like to meet:

OVER 800 homeless pets are killed EVERY hour due to overpopulation. Please spay/neuter companion pets. DON'T LITTER, IT COSTS LIVES!
***Fair Use Notice and Disclaimer***
The following content on this page may contain excerpts of unlicensed material and images, which are used with lawful excuse, for educational purposes only and not-for-profit. Unlicensed footage and material are used in accordance with section 107 of U.S. copyright law. The persons appearing in this material may not or do not necessarily support the view points of the creators of this page, bulletin, blog.


I am a dog...Not a thing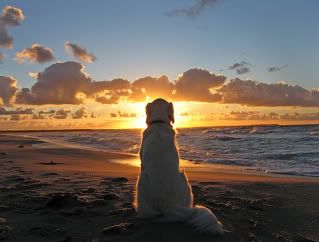 By unknown author
I am a dog. I am a living, breathing animal. I feel pain, joy, love, fear and pleasure.
I am not a thing. If I am hit, I will bruise, I will bleed, I will break.
I enjoy playtime, walk time, but more than anything I enjoy time with you. I want nothing more than to be by your side. I want to sleep where you sleep and walk where you walk.
I feel love. I crave companionship. I enjoy the touch of a kind hand and the softness of a good bed. I want to be inside with my family, not stuck on the end of a chain or alone in a kennel or fenced yard for hours on end. I was born to be a companion, not to live a life of solitude.
I get too cold, and I get too hot. I experience hunger and thirst. When you leave, I want to go with you. If I stay behind, I will eagerly await your return. I long for the sound of your voice. I will do most anything to please you. I live to be your treasured companion.
I am a dog. My actions are not dictated by money, greed or hatred. I do not know prejudice. I live in the moment and am ruled by love and loyalty. Do not mistake me for a mindless object. I can feel, and I can think. I can experience more than physical pain. I can feel fear and joy, love and confusion.
I have emotions. I understand perhaps more than you do. I am able to comprehend the words you speak to me, but you are not always able to understand me.
I am a dog. I am not able to care for myself without your help. If you choose to tie me up and refuse to feed me, I will starve. If you abandon me on a rural road, I will experience fear and loneliness. I will search for you and wonder why I have been left behind. I am not a piece of property to be dumped and forgotten.
If you choose to leave me at a shelter, I will be frightened and bewildered. I will watch for your return with every footfall that approaches my kennel run.
I am a dog. I am a living, breathing creature. If you choose to take me home, please provide me with the things I need to keep me healthy and happy. Provide me with good food, clean water, warm shelter and your love. Do not abandon me. Do not kick me. Do not dump me when your life gets too busy. Make a commitment to me for the entirety of my life, or do not take me home in the first place.
If you desert me, I do not have the means to care for myself. I am at the mercy of the kindness of people. If I fall into the wrong hands, my life will be ruined. I will experience pain, fear and loneliness. If I wind up in an animal shelter, I have only my eyes to implore someone to save me, and my tail to show you that I am a friend. If that is not good enough, I will die.
I am a dog. I want to give and receive love. I want to live. I am not a thing. I am not a piece of property. Please do not discard me. Please treat me with kindness, love and respect. I promise to repay you with unconditional love for as long as I live.


http://www.thedailytail.com/
More than 50,000 kittens and puppies are born each day in the United States alone. Awake up people there's not enough homes for them all!!


Start with one female:

One female cat and her offspring can produce 420,000 cats in seven years.

One female dog and her offspring can produce 67,000 dogs in six years.

An estimated eight to ten million dogs and cats are euthanized in shelters each year. Millions are abandoned, only to suffer from illness or injury before dying.

It costs U.S. taxpayers an estimated $2 billion a year to round up, house, euthanize and dispose of homeless animals.

As many as 25% of dogs entering shelters each year are purebreds.

Approximately 55% of dogs and puppies and 71% of cats and kittens entering shelters are killed, based on reports from 1,038 facilities across America.

Every unspayed/..unneutered pet potentially contributes to the problem. Please spay or neuter your pet for their health and safety and to assure a better world for pets and humans alike. Every litter hurts!

NOW DO YOU STILL THINK SPAYING & NEUTERING YOUR PET ISN'T IMPORTANT?!!!!

..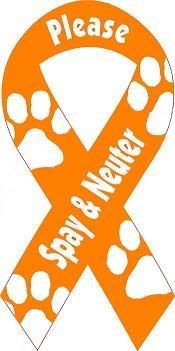 ..........