No recent updates in this category.
Why not...
A Healing Place hasn't earned any badges yet... have you?
General

Online petition - Introduce Sarah's Law

We owe it to our next generation !

Sarah's Law would give parents the right to controlled information about the whereabouts of predatory child sex offenders living in their area. It would enable parents to safeguard their children by contacting police in order to obtain details of high risk paedophiles who are known to reside within their local community. This information would be strictly controlled by police and there would be strong penalties for anyone who abuses the information. Sarah's Law is NOT a call for unrestricted open access to the Sex Offender's Register, Home Secretary John Reid announced plans to formally investigate the introduction of Sarah's Law, saying: 'I start from the position that information should no longer remain the exclusive preserve of officialdom. 'I believe the public have the right to protection and they have the right to information'. Lord Stevens - former Met Police Chief: 'Its all about a parent's right to protect their child, a child's right to be safe. 'If just saves one child from sex abuse, and the lifetime of nightmares that too often follow, then I'm afraid its worth all the inconvenience in the world for the paedophile.' 'We Can't Change the Past - But We Can Definitely Change the Future' We believe its our right as parents - We recognise the problem - We commit to the cause. Petition:

..

Music

Movies

Television

Books

"A BOY CALLED IT" and the other books in the David Pelzer series.. .. If a child lives with criticism, He learns to condemn. If a child lives with hostility, He learns to fight. If a child lives with ridicule, He learns to be shy. If a child lives with shame, He learns to feel guilty. If a child lives with tolerance, He learns to be patient. If a child lives with encouragement, He learns confidence. If a child lives with praise, He learns to appreciate.

Heroes

Jesus Christ ~ Surviors of abuse and people who are committed to helping to stop abuse!

Click Here to Pass This Message to your friends More Fun Messages

Myspace Glitter
About me:
..
Myspace Contact Tables
Myspace Contact Tables
.. I am a survivor!! If you have suffered from abuse of any kind you are also a survivor!! If you are being abused I hope you will find a safe haven here and let me know if you are in need of help.. This is a place for healing and sharing.. Please be respectful of others when you are sharing.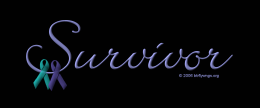 ..
Who I'd like to meet:
Anyone who is being abused, has been abused or wants to help those who have suffered or are suffering from abuse.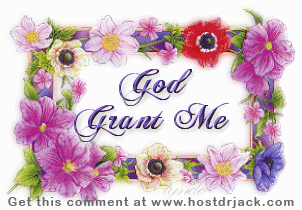 www.hostdrjack.com
Pedophiles, Cheating Spouses -- Beware!
....

Lutheran Hospital's first kidney transplant from FWNS on Vimeo This is my husbands and our friends kidney transplant.. It isn't really very gross at all.. In fact it is kind of cool!
Status:

Married

Here for:

Friends

Orientation:

Straight

Religion:

Christian - other

Zodiac Sign:

Libra

Children:

Proud parent

Smoke / Drink:

No / No