No recent updates in this category.
Why not...
Airan Skye hasn't earned any badges yet... have you?
General

THE EXODUS IS A FICTIONAL RENDITION OF PROPHETIC EVENTS FULFILLED AND THE TEDIOUSLY PLANED EXODUS FROM SOCIETY BY A GROUP OF AMERICAN CITIZENS, PURSUING THE RIGHTS OF LIBERTY, PRIVACY, JUSTICE AND FREEDOM OF RELIGION. AT THE RISK OF CHARGES OF MUTINY TO THE NEW WORLD ORDER, LEADING CITIZENS PLOT ESCAPE FROM AND THE DETRIMENT OF A NEW WORLDWIDE GOVERNMENT, WHOSE GUISE IS TO MAKE ALL EQUAL WITHOUT DISCRIMINATION, AN IRON FIST IN A VELVET GLOVE WHOSE FIRST BLOW ABOLISHES SEPARATION OF CHURCH AND STATE. IT CAPTURES THE READER'S CURIOSITY IN THE CORRELATION OF CURRENT EVENTS AND HISTORY'S REPEATED ERRORS, BUT IT'S STRENGTH LIES IN THE STORY'S VIVID CHARACTERS. A VARIETY OF CHARACTERS COME TO LIFE IN A TIME OF CIVIL UNREST, FAR GREATER THAN ANY KNOWN SINCE THE CIVIL WAR.

Music

Movies

Westerns - Floyd Red Crow Westerman

,

Graham Greene

,

Kevin Costner

,

The Brave One

,

Thunderheart

,

Braveheart

, Geronimo

EXCERPT FROM PRELUDE TO PEACE THE REVOLUTION BY AIRAN SKYE 9.08 SEQUEL TO THE EXODUS HOW DOES ONE,

A MORTAL

, TELL OF A SPIRITUAL THING…IN NO LANGUAGE IS THERE ENOUGH OR APPROPRIATE WORDS TO DESCRIBE THE IMMENSITY OF A MINUTE ENCOUNTER WITH GOD, BUT IN THE ONLY LANGUAGE I KNOW HOW TO WRITE…I SHARE A STORY. AS FAR BACK AS I CAN REMEMBER FAR INTO THE RECESSES OF BEYOND PHYSICAL EXISTENCE,

I HAVE KNOWN A SEPARATION I COULD NOT FORGET…STRONGER THAN ANY FORCE KNOWN TO ME

, I YEARNED FOR HIM…SOUGHT HIM DILIGENTLY IN EVERY DAY OF MY LIVING…AND FOUND HIM IN MOMENTS OF QUIET. THEN FOREST AND CHILDHOOD DISAPPEARED,

ALL MY QUIET TIME WAS GONE…I WORKED HARD AT ALL THE RIGHT THINGS I KNEW TO DO…A GOOD CHILD

,

A GOOD MOTHER

,

A GOOD FRIEND

,

A GOOD CITIZEN

, A GOOD STEWARD OF THE EARTH AND SLOWLY MY QUIET MOMENTS WITH GOD GREW LESS AND LESS AND IN MOMENTS OF QUIET DESPERATION,

THOUGH I CONTINUED TO TALK TO HIM EVERY DAY

,

IT WAS AS THOUGH FROM A FAR. MY MIND WAS TO NOISY WITH PHYSICAL THOUGHTS

,

MY SOUL COULD NOT HEAR. JUSTIFIED DEMAND

,

I HAD BEEN GOOD

,

WHY MUST I LOOSE MY MOST PRECIOUS FRIEND

, MOST PRECIOUS MOMENTS OF THE LIVING HERE ON EARTH. I CAME TO HATE THE LIVING AND THE CONSTANT NEED TO FILL PHYSICAL DEMANDS WHILE I,

THE SOUL

,

STARVED FROM ALL BASIC NEEDS

, WITHERED AND GREW OLD AND TIRED. I LONGED FOR DEATH'S MERCIFUL RELEASE FROM THE PHYSICAL BODY WHICH ENSLAVED ME TO THIS WORLD. NOW IN THE AUTUMN OF MY PHYSICAL BEING…IN THE DEEP WINTER OF MY SPIRITUAL BEING…A STORY GIVEN…A STORY PARTLY TOLD WHEN ENTERS HEYOKA AND SHOOK MY CORE FROM SLEEP AND NIGHTMARE…WAKING TO THE KNOWLEDGE THAT THE KEYS TO OUR CHAINS ARE HELD IN OUR HANDS. UNCHAINED, I REMEMBERED ..

Television

Books

Heroes

..

Want this badge?
Play

Play Next

Add to queue
About me:
Click Here For
Myspace Layouts
!
Or Get
Myspace Comments
..........
I am a child of God, a Pisces, a single mother (since 1987) and a grandmother, a Native American with just a touch o the Irish, philospher, a freedom fighter, a traveler far from home, yet always here. I am an author, The Exodus, my first novel available at Publish America, Barnes & Noble, Amazon, etc., a sequel, Prelude to Peace, The Revolution, in the works. (My photos are a year ago...photo shoot for publication of The Exodus.) In all my travels to and fro, I find many who like me, but very few who are like me? Those who like me are sometimes confused by my perspectives and my trials. I have known love and I have known hate, and I fear both as external forces, yet cling to and am shielded and saved by love, and therefore find courage. I have a head full of muses, a heart that sometimes has no words, the spirit of the mustang, and a soul cradled in the arms of God. The Warriors Ride..
Graywolf Uncensored
http://www.blogtalkradio.com/Graywolfuncensored/bl...
Pardon or Commutation for Leonard Peltier
http://www.change.org/ideas/view/pardon_or_commuta...
President Obama should pardon or commute the sentence of Leonard Peltier as a gesture toward improving relations with Native Americans and all the diverse groups that now populate this country, in preparation for a resolution of longstanding conflicts that hinder the realization of our collective potential.

Leonard Peltier was convicted of being a participant in an insurrection in which two FBI agents were killed in 1975. He has been a model prisoner and contributed to humanitarian efforts during his time in prison, and he has openly expressed remorse and sadness over the deaths of the two men.

Leonard Peltier is widely recognized in the human rights community for his good deeds and in turn has won several human rights awards including the North Star Frederick Douglas Award; Federation of Labour (Ontario, Canada) Humanist of the Year Award; Human Rights Commission of Spain International Human Rights Prize; and 2004 Silver Arrow Award for Lifetime Achievement. In 2004, 2006, 2007, and again in 2008, Mr. Peltier also was nominated for the Nobel Peace Prize.

Mr. Peltier is now over 60 years of age -- a great-grandfather -- and suffers from partial blindness, diabetes, a heart condition, and high blood pressure.

Rather than presenting a threat to the public, Mr. Peltier's release would help to heal a wound that has long impeded better relations between the federal government and American Indians.

Mr. Peltier deserves to be reunited with his family and allowed to live the remaining years of his life in peace.

"In these days, the high courts of the United States listen to the people who have been wronged. When our worngs have been judged in fair courts and illegalities of the past have corrected, we shall rest...Declaration of the Five Cherokee Counties, Silent No Longer, 1966
SO BE IT...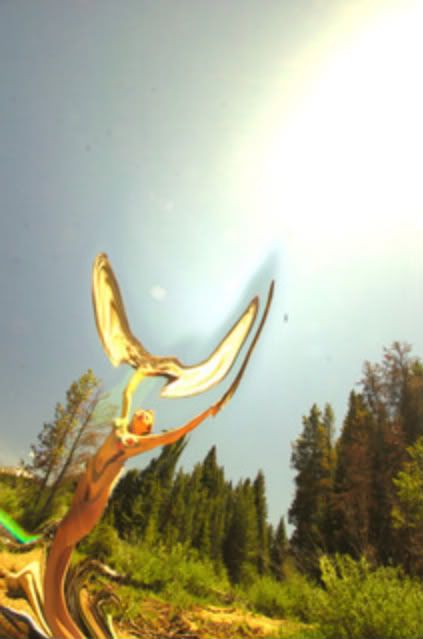 Status:

Single

Orientation:

Straight

Zodiac Sign:

Pisces