No recent updates in this category.
Why not...
Steve Johgart hasn't earned any badges yet... have you?
General

Contra dance, folk music, folk festivals, hiking, camping, laughter, conversation, road trips, riding trains, bicycling, Mac OS, writing, psychedelia, Lutheran, contradance, Tao Te Ching, Nordhouse Dunes, Sonoran Desert, you, love, hugs.

Music

Mary Chapin Carpenter

,

Steely Dan

,

Grateful Dead

,

Jess Klein

,

Seth Bernard

,

Jeremy Kittel

,

Georg Philipp Telemann

,

Solas

,

Tom Rapp

,

Annie and Rod Capps

,

Ferron

,

Pete Seeger

,

Tom Waits

,

The String Cheese Incident

,

Christine Lavin

,

pre-disco Bee Gees

,

Hedgehoppers Anonymous

,

Farmfest

,

Blissfest

,

Wheatland

, The Ark folk club

efolkMusic Song of the Weekhttp://www.springwidgets.com/67860

These are the free subscription songs of the week from eFolkMusic.org, a terrific folk music site.

Movies

Television

Almost never watch TV the last couple of years. Shows that come to mind I've liked: The West Wing

,

ER

,

Once and Again

,

Boston Legal

,

Stargate SG1

,

Grassroots to Bluegrass

,

M*A*S*H

,

The Smothers Brothers Comedy Hour

,

Then Came Bronson

,

The Yellow Rose

,

Family Ties

,

Siskel and Ebert At the Movies

,

The Dick Van Dyke Show

,

The Twilight Zone. And yes

,

strange as it may seem

,

for many years I was a regular viewer of All My Children.

Books

C. S. Lewis, Tony Hillerman, George Leonard, e. e. cummings, Richard Brautigan, John Steinbeck, Ken Kesey

Heroes
About me:
Hey, "about me" doesn't really work in little boxes like this...but heck, I'll give a little hint...
I'm just your ordinary middle-class homeowning empty-nest single dad hippie Lutheran psychedelic backroad-ramblin' Mac-cultist folkie index editor wordsmith. I imagine you're not all that different.
Some folk festival and Rainbow Gathering folks know me as Gonzo (whence comes my MySpace url). And (I only put this in here to provide a search term in case anyone by some freak chance happens to search for it), my pre-married name was Steve Taggart.
Political Spectrum Quiz
http://www.gotoquiz.com/politics/political-spectru...
My Political Views
I am a left social libertarian
Left: 5.48, Libertarian: 5.41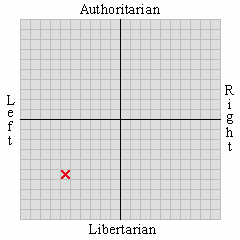 Political Spectrum Quiz

My Foreign Policy Views
Score: -5.49



My Culture War Stance
Score: -6.26


Who I'd like to meet:
Some of my fascinating long-lost friends and acquaintances.
Status:

Single

Here for:

Networking, Friends

Hometown:

Ann Arbor, Michigan

Orientation:

Straight

Body type:

5' 9" / Average

Ethnicity:

White / Caucasian

Religion:

Protestant

Zodiac Sign:

Aries

Children:

Proud parent

Smoke / Drink:

No / Yes

Education:

College graduate

Occupation:

Editor/Indexer

Income:

$45,000 to $60,000
Michigan State University

East Lansing, MI

Graduated:

1975

Student status:

Alumni

Degree:

Bachelor's Degree

Major:

Justin Morrill College

Minor:

Theater

1970 to 1976

Pioneer High School

Ann Arbor, MI

Graduated:

1970

Student status:

Alumni

Degree:

High School Diploma

Major:

College Prep

Clubs:

Radio Guild, Theater Guild, Junior Theater

1967 to 1970
University Microfilms/UMI

Ann Arbor, Michigan US

Proofreader/Reproof Editor

11/81 - 7/89

ProQuest/Bell + Howell

Ann Arbor, Michigan US

Humanities Editor

7/89 - present

El Rancho Stevens

Gaylord, Michigan US

Bartender

May 1980 - September 1980

State of Michigan

Lansing, Michigan US

Proofreader, Michigan Compiled Laws of 1980

1981

Otsego Ski Club

Gaylord, Michigan US

Bartender

November 1979 - April 1980

Capitol Elementary School

Phoenix, Arizona US

Teacher Aide

January 1975 - March 1975

State of Michigan

Clare, Michigan US

Information Desk

June 1979 - August 1979

Courtesy/Yellow Cab

Lansing, Michigan US

Cab Driver

June 1978 - June 1979
Emcee at folk festivals, in particular Farmfest, near Johannesburg, Michigan, the second week in August