No recent updates in this category.
Why not...
Akira Kurosawa hasn't earned any badges yet... have you?
General

Movies

SANSHIRO SUGATA (1943)

This was Kurosawa's first film as a director. Many filmmakers require several pictures to do really notable work, but not Kurosawa. After training for many years at PCL (Toho Film Company), he was eager to make his first picture and ready to show an audience what he could do. As a result, the film has a kind of showing-off quality, like Orson Welles' CITIZEN KANE or Steven Spielberg's JAWS, with the director aggressively using all the elements of film to create memorable and striking imagery.

Many of Kurosawa's signature elements of style appear in this first picture -- his fondness for wipes, for disjunctive editing, and for camera movement. And he gives us the first of his film heroes striving for enlightenment. Played by a boyish Susumu Fujita (who played the heroes in Kurosawa's earliest pictures), Sanshiro is a brash young martial arts student who mellows and matures while studying judo under a master teacher. Set in Meiji-era Japan during the 1880s, this is an entertaining and delightful film.

--by Stephen Prince

DRUNKEN ANGEL (1948)

"In this picture I was finally myself. It was my picture. I was doing it and no one else." --Akira Kurosawa

In the period following World War II, Kurosawa's work matured and deepened in response to the conditions of national catastrophe and collapse in Japan. The war had ruined the nation, and Kurosawa spoke through film as an artist addressing this devastation and seeking a path beyond it. One of the best of these postwar films, DRUNKEN ANGEL is about a slum doctor (Sanada) trying to cure a young gangster of tuberculosis, with the physical cure of the disease used as a metaphor for the kind of psychological changes that must accompany postwar recovery. As he would do again in IKIRU and RED BEARD, Kurosawa uses illness as a social metaphor.

Toshiro Mifune (as the gangster Matsunaga) appears here for the first time in Kurosawa's work. Mifune impressed Kurosawa with his ferocious energy and his quick reactions. They would make 16 films together, becoming one of cinema's legendary director-actor partnerships. Another Kurosawa regular, Takashi Shimura, plays the doctor, and Kurosawa would go on to pair these two great actors in lead roles for the next decade.

(excerpt by film historian Stephen Prince)

STRAY DOG (NORA INU) (1949)

One sweltering summer day, young police detective Toshiro Mifune has his gun lifted from him on a bus. Impatient Mifune's frenzied efforts to find the homicidal fugitive responsible, both to atone to his superiors and to his calm, middle-aged partner (Takashi Shimura), and to prove his worth as a cop, leave the viewer breathless. Director Akira Kurosawa loved hardboiled American crime fiction, and there is no more conspicuous proof in his early career than in STRAY DOG. An expertly-paced, atmospheric suspense film that more than holds its own against the numerous noirs that were being produced across the Pacific in the United States. With Keiko Awaji, Isao Kimura.

RASHOMON (1950)

The film which introduced not only classic Japanese cinema but an exceptional new talent, director Akira Kurosawa to a widespread international audience. Based on the short story In a Grove by Ryunosuke Akutagawa, a tragic event involving a husband (Masayuki Mori), his wife (Machiko Kyo) and a local bandit (Toshiro Mifune) is recounted by participants and witnesses yielding conlicting accounts. Kurosawa explores the nature of truth, human fallibility and hope in a story that examines each version of what happened one hot, fateful day in a thick and lonely forest. With exceptional cinematography from the great Kazuo Miyagawa and a phenomenally ecclectic score from Fumio Hayasaka; and that's just a start. From the wonderfully theatrical acting to the smooth-like-butter cuts-on-action to the astonishingly visceral orchestration of sound and images, RASHOMON clearly demonstrates Kurosawa's brilliance.

IKIRU (1952)

"Sometimes I think of my death, I think of ceasing to be ... and it is from these thoughts that IKIRU came." --Akira Kurosawa

Kurosawa's first masterpiece is an epic tale of personal transformation amid a tragic social context. Takashi Shimura plays Kanji Watanabe, an ordinary clerk -- a standard-issue government employee -- who learns that he is dying of cancer and has only months to live. The news triggers a desperate search by Watanabe for something that can give meaning to his existence and to his death. Characteristically, Kurosawa suggests that such meaning can only come from helping others. Watanabe uses the last moments of his life to push a park project for slum children through a resistant government bureaucracy.

Kurosawa's tragic sensibility gives his work a powerful resonance, lifting it far beyond the sentimentality of terminal-disease movies. He contrasts Watanabe's inspiring example with the inability of virtually everyone else in the film to understand what the old clerk has accomplished. Watanabe's heroism is the real thing; it is beyond the abilities and understanding of the other characters. By comparison, all lead superficial lives.

Takashi Shimura gives a masterful

, intense performance as Watanabe, and the film presents one of cinema's most radical experiments in narrative structure: it is split into two sections with the main character, Watanabe, dying midway through the story.

(excerpt by film historian Stephen Prince)

THE SEVEN SAMURAI (Shichinin no Samurai) (1954)

"This film is about the relationship between the samurai and the villagers. And I wanted to show each samurai as an individual." --Akira Kurosawa

Director Akira Kurosawa's most famous film is certainly one of the finest movies ever made - a huge, sprawling but intimate, character-driven period epic about an aging swordsman (the great Takashi Shimura) who enlists six other warriors-for-hire (amongst them, Toshiro Mifune, Minoru Chiaki, Isao Kimura, Daisuke Kato, Seiji Miyaguchi, Yoshio Inaba) to safeguard a remote village plagued by bandits. One of Kurosawa's prime talents as director, aside from his meticulous attention to writing and character development, was his ability to create a lived-in wealth of detail in all of his in-period samurai films. Nowhere is this talent more evident than in this hypnotic evocation of a bygone age. The action film prototype, enormously influential on a legion of filmmakers from around the world, including Sam Peckinpah and Clint Eastwood. "Moves like hot mercury, and it draws a viewer so thoroughly into its world that real life can seem thick and dull when the lights come up." – Ty Burr, Boston Globe

One of the all-time great film entertainments, this is a rousing story of 16th-century Japan and of seven extraordinary warriors who battle their own class in order to defend a beleaguered village of farmers. This has become one of the most influential films ever made, producing numerous official (THE MAGNIFICENT SEVEN) and unofficial remakes (BATTLE BEYOND THE STARS and A BUG'S LIFE).

Kurosawa gives us an epic story (the film is 208 minutes long) told with superb skill, and a richly detailed historical setting. The 16th-century civil wars -- the Sengoku Jidai -- became his favored setting for period films, appearing again in THE HIDDEN FORTRESS, THRONE OF BLOOD, and RAN. In this turbulent era of social disintegration, Kurosawa found a parallel with Japan's collapse in the postwar period.

Along with the character of Kanji Watanabe (IKIRU), Kambei Shimada, the leader of the seven samurai, is the quintessential Kurosawa hero, and the defense of a village, like the construction of a park, furnishes the essential measure of heroism. Takashi Shimura plays both of these heroes, and his physical transformation from clerk to warrior is one of cinema's most impressive displays of acting prowess. Toshiro Mifune is Kikuchiyo, the would-be samurai who was born a lowly farmer.

This is the adventure film as it should be

, at its highest and noblest expression, and one of the greatest examples of popular storytelling in cinema.

(above excerpt by Stephen Prince)

THRONE OF BLOOD (Kumonosu Jo) (1957)

As its alternate English titles (COBWEB CASTLE and CASTLE OF THE SPIDER'S WEB) suggest, director Akira Kurosawa's adaptation of Shakespeare's "Macbeth" is a chilling blend of gothic melodrama and samurai swordplay, Elizabethan tragedy and Noh Theater. Taketori Washizu (Toshiro Mifune), inspired by a ghostly vision and coaxed by his frighteningly ambitious spouse, Lady Asaji (Isuzu Yamada), conspires to murder his lord to rise in the ranks to become eventual ruler. In the process, he betrays friends and foes alike, is driven to madness along with his cold-hearted spouse and overwhelmed by the violent forces of chaos. With Takashi Shimura, Minoru Chiaki, Akira Kubo. "Kurosawa's Throne of Blood is the grizzliest Macbeth you're likely ever to see. It's powerful filmmaking and provides much revelatory cultural frisson. It also features some of the best work of Kurosawa's alter-ego Toshiro Mifune." – Marjorie Baumgarten, Austin Chronicle

THE BAD SLEEP WELL (Warui Yatsu Hodo Yoku Nemuru) (1960)

Director Akira Kurosawa's uncompromising expose of Japanese white collar crime is a startingly bleak saga of Toshiro Mifune infiltrating the family of a corrupt, big businessman (Masayuki Mori) who had his father, one of his underlings, murdered. Mifune, having switched identities with a friend (Takeshi Kato), worms his way into Mori's household by marrying Mori's crippled daughter (Kyoko Kagawa) and becoming best friends with his son (Tatsuya Mihashi) - both of whom are decent and don't approve of their father's nefarious connections with dishonest politicians and the underworld. Ironically, it is Mifune actually falling-in-love with Kagawa which lessens his resolve. Something which sociopath Mori ultimately manipulates to his advantage for the brutally realistic and pitiless conclusion.

YOJIMBO (1961)

"The story is so ideally interesting that it's surprising no one else ever thought of it. The idea is about rivalry on both sides, and both sides are equally bad."-- Akira Kurosawa

One of Akira Kurosawa's 'lighter' (and best) efforts finds sardonic gallows humor permeating a near-perfect adventure film with recognizably human characters. Toshiro Mifune plays Sanjuro, a shiftless ronin who wanders into a starving village beset by a yakuza gang war between two rival clans. To make money as well as amuse himself, he plays them off against each other and nearly gets killed in the process. Tatsuya Nakadai does a memorable turn in a comparatively small role as the pistol-packing dandy brother of one of the bosses. Sergio Leone did an unauthorized remake, the almost-as-good spaghetti western, A FISTFUL OF DOLLARS. But Kurosawa, himself, got the idea from Dashiell Hammet's tough-as-nails 1930's crime saga, Red Harvest, about a nameless, hard-drinking operative in the midst of a gang war in a small midwestern town.

Playing a masterless samurai named Sanjuro Kuwabatake, Toshiro Mifune swaggers into a corrupt town dominated by gangsters and venal merchants and decides -- mainly because it would amuse him -- that the place would be much better if they were all dead. He designs an elaborate series of machinations that will culminate in the bad guys wiping themselves out. The ingenious story allows Kurosawa to create some rousing swordplay and Mifune to work at his most charismatic.

With SEVEN SAMURAI, this is Kurosawa's most popular film and, like the former, it has been the source for numerous Hollywood remakes, including A FISTFUL OF DOLLARS and LAST MAN STANDING. With the town's dusty main street, site of a "high noon"-style showdown -- the hero's sword is pitted against the villain's pistol -- the film bears some resemblance to an American Western.

But the similarities are mainly superficial. Kurosawa is using the 19th-century Tokugawa-era setting in ways that draw specifically on Japanese historical experience, and he is constructing a symbolic fantasy in which the historical loser -- the samurai -- prevails against the historical winner -- the merchants, who embody a nascent capitalism and are the ancestors of Japan's 20th-century economic miracle.

The film is enjoyable as superbly crafted entertainment (Kurosawa said he wanted to make a fun picture) as well as for the subtleties of Kurosawa's historical portrait. (above excerpt by Stephen Prince)

SANJURO (Tsubaki Sanjuro) (1962)

Director Akira Kurosawa helms this YOJIMBO sequel, utilizing Shugoro Yamamoto's novel, Peaceful Days as a model. Wandering ronin, Sanjuro (Toshiro Mifune) decides to help a young samurai (Yuzo Kayama) and his brash cohorts when Kayama's uncle (Yunosuke Ito), the chamberlain of their clan, is framed by a corrupt supertintendent. Much of the humor and character interplay is based on Mifune's scruffy appearance and the seeming contradiction – at least to the proper adolescent swordsmen – of his consummate, strategic skill. Tatsuya Nakadai is the prime adversary, a proud samurai in the superintentdent's employ every bit as dangerous as Mifune. There's not nearly as much swordplay here as in YOJIMBO – since the war is mainly one of words and subterfuge – but when the final burst of violence erupts courtesy of Mifune and Nakadai, it's a dazzling shocker. Director Kihachi Okamoto went back to Yamamoto's original source novel for his own great, but very different, action-packed version, KILL!.

RED BEARD (Akahige) (1965)

"I had something special in mind when I made this film ... I wanted to make something that my audience would want to see, something so magnificent that people would just have to see it." -- Akira Kurosawa..

A period film set in samurai times without a sword-wielding hero in sight, this remains one of Akira Kurosawa's most humanistic efforts. The subject is a run-down infirmary for the poor in feudal Japan where a confident, young novice physician, Dr. Noboru (Yuzo Kayama) is sent to begin his career. Expecting to visit only temporarily and then to leave to serve the Shogunate, he is infuriated to learn he must remain at the destitute hospital, which is brimming with society's dying poor, wretched and unwanted. Though he learns that the patients need him, Noboru is quick to take measures that will ensure his termination. But he is foiled at every turn by head man, Dr. Kyojio, otherwise known as "Akahige" or "Red Beard" (Toshiro Mifune) whose methods and behavior are as caring and compassionate as they are unconventional and unpredictable. At times RED BEARD veers dagerously close to soap-box philosophizing and pretension. But ultimately the film earns the emotions and ideas it attempts to evoke; the young doctor's heart and mind are forever changed, and we are as enamored of Red Beard and his patients as Noboru. And like the young Noboru and his colleagues, we hope that when, one day, faced with such dire misfortune and misery, we too may be like him.

This film about doctors working in a 19th-century public clinic marked the end of Kurosawa's greatest and most prolific period as a filmmaker. It's his last black-and-white film and the last time that he worked with Toshiro Mifune.

Mifune plays Kyojo Niide, a physician on the vanguard of medical science, and the story focuses on his tutelage of a younger doctor, Noboru Yasumoto (played by Yuzo Kayama), who learns that he can do much good working in Niide's clinic with the poor and wretched in Tokugawa society.

The film was a big hit in Japan but has been somewhat undervalued in the West. It is a luminous and grandly ambitious achievement in which Kurosawa shows for the last time the kind of heroes, like Kambei (SEVEN SAMURAI) and Watanabe (IKIRU), meant as role models for the audience, and the moral necessity of helping others that had been central to his work since the late 1940s. After this, there would be no more heroes in his works, and his filmmaking entered a very pessimistic phase that lasted for the next two decades. With RED BEARD, Kurosawa brings to an end much that had been inspiring in his work, and for that reason alone the film would compel attention. But it is also superb filmmaking; Kurosawa was working at the peak of his powers and created images and episodes that approach the sublime. These include the earthquake scene (Kurosawa had witnessed the horrific earthquake of 1923 that ravaged Tokyo) and the death scenes of two of the clinic's patients, Sahachi and Rokusuke, filmed by Kurosawa with mystery and a sense of majesty.

(excerpt by Stephen Prince)

DERSU UZALA (1975)

Director Akira Kurosawa was pulling himself out of a suicidal depression when he agreed to helm this Soviet-Japanese co-production, a film that went on to win an Oscar for Best Foreign Language Film. When Captain Vladimir (Yuri Solomin) and his Siberian forest expedition meet a diminutive mountain man, Dersu Uzala (Maksim Munzuk) at their rural campsite, a friendship begins that will span decades. Kurosawa perceptively and subtly explores the inevitable clash of civilization and nature, focusing on a relationship between two men who are very different, yet share a warm, kindred spirit. Ultimately, 'rational' realty in the form of Vladimir collides with the holistic, all-is-one-with-nature being that is Dersu, leading to an unwished for, but tragic resolution. From Siberia's wildly beautiful wooded landscapes to its pitiless, snow-ravaged wastes, a stirringly timeless evocation of man's fateful, often fractured and awkward place in the world.

KAGEMUSHA (1980)

Co-produced by Francis Coppola and George Lucas during the latter part of Akira Kurosawa's career when he often had trouble with financing, this winner of Cannes' Palm de Or is a melancholy epic of disillusionment. When the double (and brother) Nobukado (Tsutomu Yamazaki) of Lord Shingen Takeda (Tatsuya Nakadai), comes across a condemned thief (also Nakadai) who looks uncannily like ruler Shingen, Nobukado proposes an idea to his brother's court. In a bid to save himself from having to continue life as his brother's "shadow, " Nobukado trains the thief to be the lord's double. When Shingen dies by an enemy sharp-shooter's rifle, his military chiefs heed the final request of their lord, and inform the thief he must now double full-time to fool their rivals into believing Shingen is still alive. Yet, how long can the shadow exist without his subject? The film asks, "At some point, may the shadow become the main subject himself?" And, quite crucially, "If it does, will the others realize it?" Kurosawa's haunting tale fantastically weaves tides of expressive color and smoke, evoking truth and lies, clarity and confusion, devotion and betrayal.

RAN (1985)

"What has always troubled me about 'King Lear' is that Shakespeare gives his characters no past. ... In RAN, I have tried to give Lear a history." -- Akira Kurosawa

Arguably Kurosawa's last masterpiece in a career of masterpieces, this sensually epic and colorfully dream-like samurai/Noh Theater rendition of Shakespeare's "King Lear" bleeds right off the screen. A once-merciless and bloodthirsty Lord Hidetora (Tatsuya Nakadai), now old, war-weary and bathing in the spoils of a lifetime of plunder, leaves his kingdom to his three sons, Taro (Akira Terao), Jiro (Jinpachi Nezu) and Saburo (Daisuke Ryu). Trouble arises when youngest Saburo challenges his father's actions, and he is banished from the kingdom, which is then left completely to his two brothers. As Hidetora attempts to enjoy his retirement in the twilight years, the once high king is dropped into a nightmarish hell when inter-filial squabbling erupts. Kurosawa was seventy-nine years old when RAN was released, and it shows in the easy lyricality and sure-handedness of one who has spent a lifetime making films. Yet it also has an inventiveness and energy which most directors couldn't achieve at any age. It perceptively focuses on the dark sides of power: jealousy, deceit and betrayal, as well as Japanese ideas of obligation and honor, and, finally, hope and redemption. But the deeply-flawed Lord Hidetora will not leave this world unscathed, as his life will be wickedly spun and shaken. It is not for naught that Kurosawa named this twilight masterpiece RAN (which translates as "Chaos") You do not want to miss this one on the big screen.

A work of intense bitterness and melancholy, RAN shows where Kurosawa went after RED BEARD. As he did in THRONE OF BLOOD, Kurosawa transposes a Shakespearean source (here, "King Lear"; "Macbeth" in the earlier film) to 16th-century Japan and uses the bloody samurai wars and social disintegration of the medieval period as a framework for constructing a Buddhist vision of hell. Kurosawa said that all of the technological progress of the 20th century had only taught people how to kill each other more efficiently, and in this film he shows that forces of violence and destruction, once unleashed, destroy all in their path.

The film's tone is remote

, cold, epic. Kurosawa depicts a world devoid of heroes or hope, and the grand majesty of his pessimism gives the film its power and bite. RAN is the culminating work of the melancholy period in his art that lasted from 1970 to 1985. While he moved beyond this pessimism in his last three films, he never again worked on the kind of grand and lavish scale that he did here. RAN contains sequences that only a master director, a giant of cinema, could conceive and design. The most impressive of these is the huge samurai battle and massacre, climaxing with a burning castle, and filmed by Kurosawa as if it were a scroll of hell. This film has the unmistakable aura of greatness.

(above excerpt by Stephen Prince)

DREAMS (Yume) (1990)

One of maestro Akira Kurosawa's last films is an anthology of eight dream episodes adapted from the director's own nocturnal reveries. The mysteries of childhood, nature and man's seemingly eternal predilection for self-destruction are the main themes, depicted sinply and with a sense of childlike wonder. Kurosawa drew on the fantasy cinema expertise of lifelong friend, director Ishiro Honda (GOJIRA) who was uncredited co-director on the two episodes "The Tunnel" and "Mount Fuji In Red" as well as the prologue and epilogue of "The Weeping Demon". Another master filmmaker, Martin Scorsese also participated, but as an actor, giving a very convincing portrayal of Vincent Van Gogh in "The Crows" segment. Another one of Kurosawa's splendid visual achievements that really needs to be seen on the big screen.
Akira Kurosawa has 7652 friends.
Play

Play Next

Add to queue
About me:
..
..
[A Tribute By
Carletto di San Giovanni:]
..
Few societies are as well mapped-out on film as Japan. Japanese filmmakers are at least as widely known outside Japan as its authors: just as Tanizaki, Kawabata and Oe have been celebrated abroad for their writing (with each of them winning the Nobel prize), so Ozu, Oshima and Kitano have given Japan's faces, its landscapes and its history to the rest of the world. And no other Japanese filmmaker did this as well or for as long as Akira Kurosawa. For 40 years, between the awestruck surprise that greeted Rashomon (1950) in the West to the almost accustomed pleasure with which Dreams (1990) was embraced, Kurosawa seemed to move from strength to strength. Nothing could be further from the truth.
Thanks to the ever-suspicious bias of Japanese producers (who, after all, deprived us of Ozu's genius for decades because they believed he was "too Japanese"), Kurosawa's success in the West was regarded suspiciously as some sort of fluke. Despite his unarguable success, Kurosawa was, in fact, one of the greatest risk-taking filmmakers in the history of international film (many of those risks, I might add, didn't pay off). Every one of his world-renowned films was either preceded or followed by a film more experimental in form or more difficult. You can even argue that some of his greatest successes (Rashomon, Ikiru [1952], Seven Samurai [1954]) were enormous risks for Kurosawa's career – the ones that did pay off. This may sound strange, given that Kurosawa is now often remembered as something of a reactionary, rear-guard director (especially in Japan). But aside from the uncanny sense of what audiences wanted, there is a persistent experimental thread running throughout Kurosawa's work.
If one discounts his first films, with which he sought to establish his career, Kurosawa's first recognizable masterwork, Drunken Angel (1948), was also a daring (for the postwar "Red Scare" era) social document, foreshadowing Ikiru in its portrayal of the often futile efforts of a crusading (dipsomaniac) doctor – played by Takashi Shimura, who also played Watanabe in Ikiru – to get a mosquito-spawning stagnant pool drained in a benighted corner of a Tokyo slum. That was followed by a melodrama, The Quiet Duel (1949). Then Kurosawa made Stray Dog (1949), an edgy, brilliant portrait of a cop's search for his stolen pistol one hot Tokyo summer. That was followed by a rather mawkish expose of Japanese tabloids, Scandal (1950). But his next film, Rashomon, cemented his reputation, with audiences and critics, if not with producers. And Kurosawa never had to look back.
Fifteen years and eleven films later, Kurosawa was both a critical and commercial god, thanks to one or two "greatest films of all time" in the interim (one of which is the quite humbling macho film of all time – and who am I to argue? –, Seven Samurai.) Once ensconced, however, he entered the darkest and most difficult period of his career. Not caring to be categorized as the superannuated director of samurai satires, such as Yojimbo (1961) and Sanjuro (1962), all of his films from 1965 to 1985 (of which, amazingly, there are only five) were potential career-ending gambles, and the Japanese film industry, which was undergoing the first of several transitional periods, was particularly unforgiving toward them.
Red Beard (1965) was a drastic investment of time and money for Kurosawa (the production was such a strain to his customary hero – for 16 films – Toshiro Mifune, that he had a falling out with Kurosawa and would never again appear in one of his films ). Despite the film's critical acclaim, Kurosawa spent the next five years trying to get a project – any project – off the ground. Dodes' ka-den (1970) – Kurosawa's first color film and a daring stylistic reach for the artist – had the unfortunate fate of being jeered at by most Japanese critics. Kurosawa was so shaken by the film's reception that he attempted suicide.
Due to the freshly remembered excesses of Red Beard (like deliberately taking two years to produce so that his actors and sets had the necessary lived-in effect that he wanted) and the off-beat unpleasantness of Dodes' ka-den (whose eccentric characters inhabit a garbage dump) Kurosawa was considered so "un-bankable" by Japanese producers that he had to go to Soviet Russia to make his next film, Dersu Uzala (1974). Despite more awards and accolades, which were coming so thick and fast to Kurosawa that it must have exasperated producers who saw him only as a spendthrift maverick, Dersu was followed by another six years of drought. Finally, Francis Ford Coppola and George Lucas, longtime Kurosawa fans, approached him with an offer to finance a film. Kurosawa characteristically suggested a long-cherished project – Kagemusha (1980) – and got backing for it. Oddly enough, when the film was finished, Coppola and Lucas asked for cuts from their oft-admired master, thinking the esoteric story, set in pre-Tokugawa Japan, would swamp an American film audience. To appease these quizzical admirers, Kurosawa snipped 20 minutes from the film and it was released in the West to more fanfare than had accompanied any Kurosawa film since the early '60s.
Nevertheless, the cost of the production was so withering to Japanese producers that Kurosawa had to resort to further foreign investment – this time from France's Serge Silberman – for what is certainly his ultimate statement as an artist, the dauntingly grave transposition of Shakespeare's King Lear to medieval Japan, Ran (1985). This film stands in Kurosawa's work as Otello stands in Verdi's – a final, magnificent statement of his philosophy and one of the most stirringly grand films in recent memory.
Once Kurosawa earned his Oscar for Lifetime Achievement in 1989 (another back-handed award from the "Academy" – they had never awarded a Kurosawa film one of their golden bowling trophies), the Japanese realized that he was, indeed, a National Living Treasure (an honor bestowed by the Japanese government on certain [elderly] artists whose work is thereafter subsidized but whose earnings are also the sole property of the government). He managed to make three more films before old age and ill health forced him into grudging retirement. Dreams, Rhapsody in August (1991), and Madadayo (1993) – the last having never been released theatrically in the U.S. – were personal, meditative films, artistically free but controlled, somehow chastened.
One Kurosawa film, The Lower Depths (1957) is by far the most consistently underrated. (Some of the more obtuse film reference guides have even labelled Kurosawa's film a "remake" of Jean Renoir's Les Bas-fonds [1936].) (6) After his first Shakespeare adaptation, Throne of Blood (1957), Kurosawa felt emboldened to attempt an adaptation of Maxim Gorky's play, and it is a major achievement.
Of all Kurosawa's "transpositions" (which include The Idiot [1951], Throne of Blood, High and Low [1963] and Ran), The Lower Depths is the most effective. The reason for this is simple: it is not nearly as ambitious in scope.. The Idiot is misguidedly over-literal; High and Low ultimately (but brilliantly) fails to turn a potboiler into an apocalyptic modern parable; the Shakespeare adaptations (Throne of Blood and Ran) – though strikingly grand – sometimes teeter from the daunting effort of replacing the missing poetry with suitably vivid imagery.
With The Lower Depths, Kurosawa found a way to accomplish what had defeated many distinguished filmmakers – namely, how to transpose a stage play to film without betraying either medium. Set entirely within the narrow precincts of a hovel at the bottom of a ravine, with only fleeting glimpses of the world of light above (from the opening shots, he seems determined to illustrate the title literally), Kurosawa fearlessly confounds the charge of "staginess" by constantly shifting perspectives, by exploiting his customary use of multiple cameras with a seamless encirclement of the action, subtly intercutting alternating views of a clearly continuous dramatic tableau. Shooting in just three days after 40 days of rehearsals, Kurosawa challenged his splendid ensemble of actors not only with prolonged takes but with an engagement of the action, an unpredictable shuttling between camera angles, which kept them all off balance as to exactly where to focus their performance.
Gorky's play presents a Dostoevskian milieu of downtrodden humanity in a deceptive Chekhovian style. The characters spend all their time either longing for escape – for an undefined, far away "better life" – or else deriding such longing as futile and illusory. Alcohol, which the Actor admits has "poisoned" him, is the only escape for them, and the last scene, in which the remaining tenants (denizens) drink sake and perform an exhuberant musical number without instruments – only their voices –, ends abruptly with the news of the Actor's suicide. "Idiot!" the gambler grumbles. "He did it to spoil the fun!"
Not surprisingly, the film's general reception was nearly unanimously one of incomprehension. And although its reputation has improved through the decades, thanks largely to Donald Richie, (8) it remains underappreciated. Critics who are anxious to pigeonhole a filmmaker's work have a hard time finding the right slot for The Lower Depths. Like its maker, it defies categorization.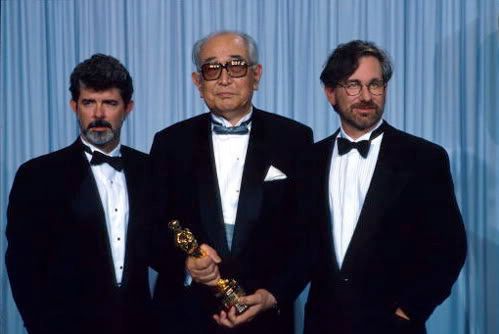 Kurosawa has had a greater influence on world cinema than any other Japanese director, ranging from the works of Steven Spielberg to the 'spaghetti westerns' of Clint Eastwood. He started out as a painter, trained in the Western school, but gave it up to become an assistant director at the age of 26. He also became an accomplished scriptwriter before making his directorial debut in 1943 with the entertaining Sugata Sanshiro, full of exciting martial arts fight scenes. After World War II, he made several films dealing with the war and its aftermath which enhanced his reputation. In 1950, Kurosawa used medieval Japan as the setting for the first of his great works, Rashomon (the title refers to one of the city gates of Kyoto and was the title of one of two short stories on which the movie was based). It centers around four characters different 'true' accounts of a rape and murder and examines the nature of truth (poster).
Rashomon was the first Japanese movie to win an international award, taking first prize at the Venice Film Festival in 1951. It also launched the career of actor Mifune Toshiro (1920-98), who appeared in 16 of Kurosawa's 29 films. To Live (Ikiru, 1952) dealt with the question of how we can live a meaningful life through the story of a bureaucrat who has cancer and only six months to live. Kurosawa's next film, the epic Seven Samurai (Shichinin no Samurai, 1954), hardly needs an introduction. It always ranks as one of the greatest films ever made and even inspired a classic western, The Magnificent Seven. An unemployed samurai is asked to help a farm village under attack from bandits. He recruits six others and together they defeat the bandits but not without losing four of their own. A film of heroism, humor and humanity, it affirms the need to fight for a good cause but asks "At what price?"
Other Kurosawa classics include Yojimbo (1961) (poster) and The Shadow Warrior (Kagemusha, 1980). The former was remade as the classic Clint Eastwood western A Fistful of Dollars while the the latter won the Grand Prix at Cannes. In 1990, he made Akira Kurosawa's Dreams (Yume, poster) and was awarded a lifetime achievement Academy Award in Hollywood. His last film, No, Not Yet! (Mada Dayo, poster) was released in 1993.
Kurosawa readily acknowledged the great director Mizoguchi Kenji as his master. But it was his relationship with the West that most easily seen in his work. While his films influenced many foreign filmmakers, he was in turn influenced by the great American director John Ford and the works of foreign writers. The Idiot (Hakuchi, 1951) was based on the Dostoevsky novel, The Lower Depths (Donzoko, 1957) on the Gorky play, while Throne of Blood (Kumonosujo, 1957) and Ran (1985) (poster) were versions of Shakespeare's Macbeth and King Lear. Within the Japanese film world, Kurosawa was both praised and vilified for being such a 'Western' director, as if his films were seen as somehow not quite Japanese. The criticism and difficulties he encountered as a result led him to attempt suicide in 1971.
Kurosawa passed away in September 1998, less than a year after the death of his favorite leading man, Mifune. In 1999, a script which he completed just before his death was turned into the film When the Rain Lifts (Ame Agaru). A period piece with a fine cast, the film was warmly received but clearly lacked one thing - the magic of one of the world's visionary directors.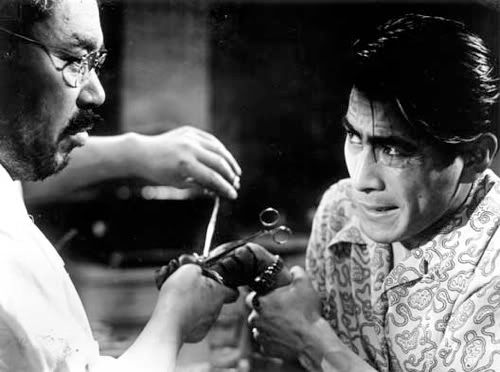 QUOTES:
"For me, filmmaking combines everything. That's the reason I've made cinema my life's work. In films painting and literature, theatre and music come together. But a film is still a film."
"People often ask me how I felt directing my maiden work, but, as I have said, I simply enjoyed it."
"Human beings share the same common problems. A film can only be understood if it depicts these properly."
"The characters in my films try to live honestly and make the most of the lives they've been given. I believe you must live honestly and develop your abilities to the fullest. People who do this are the real heros."
"With a good script, a good director can produce a masterpiece. With the same script, a mediocre director can produce a passable film. But with a bad script even a good director can't possibly make a good film. For truly cinematic expression, the camera and the microphone must be able to cross both fire and water. The script must be something that has the power to do this."
"In all my films, there's three or maybe four minutes of real cinema."
"So long as my pictures are hits I can afford to be unreasonable. Of course, if they start losing money then I've made some enemies."
"It is quite enough if a human being has but one field where he is strong. If a human being were strong in every field it wouldn't be nice for other people, would it?"
"Good Westerns are liked by everyone. Since humans are weak, they want to see good people and great heroes. Westerns have been done over and over again, and in the process a kind of grammar has evolved. I have learned much from this grammar of the Western."
"I like unformed characters. This may be because, no matter how old I get, I am still unformed myself."
"When I start on a film I always have a number of ideas about my project. Then one of them begins to germinate, to sprout, and it is this which I take and work with. My films come from my need to say a particular thing at a particular time. The beginning of any film for me is this need to express something. It is to make it nurture and grow that I write my script- it is directing it that makes my tree blossom and bear fruit."
"Human beings are unable to be honest with themselves about themselves. They cannot talk about themselves without embellishing."
"To have not seen the films of Ray is to have lived in the world without ever having seen the moon and the sun."
"Being an artist means not having to avert one's eyes."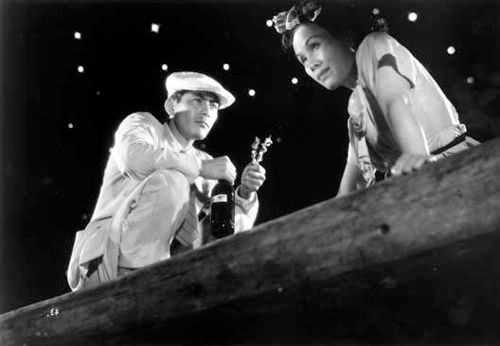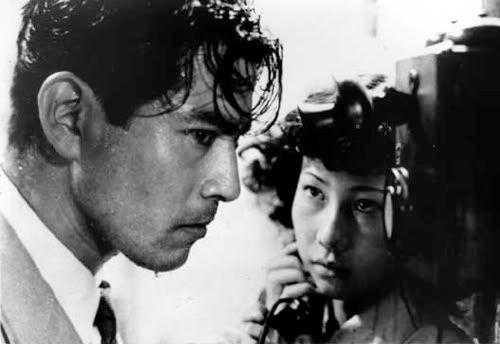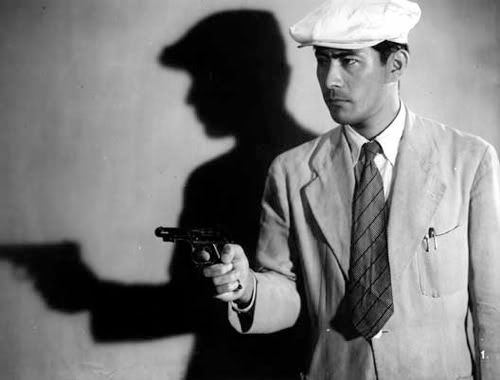 TRIVIA:
His films are frequently copied and remade by American and European filmmakers.
In December 1971, after a period of suffering from mental fatigue and frustrated with a run of unsatisfying and sub par directing work, Kurosawa attempted suicide by slashing his wrist thirty times with a razor. Fortunately, the wounds were not fatal and he made a full recovery.
Because he could not get film financing for a period of time in his career, he directed and even appeared in Japanese television commercials.
At over 6' feet tall, he was extremely large by Japanese standards, having stood a head taller than any of his colleagues.
Although the Japanese press tried to paint him as a tyrant, almost all of his casts and crews agreed he was a much more cool and detached presence on sets. Many also described him as "intense".
He was voted the 6th greatest director of all time by Entertainment Weekly, making him the only Asian on a list of 50 directors and the highest ranking non-American.
Kurosawa worshiped legendary American director John Ford, his primary influence as a filmmaker. When the two met, Ford was uncommonly pleasant to the younger Japanese filmmaker and afterwards Kurosawa dressed in a similar fashion to Ford when on film sets.
Unbeknownst to many people, Kurosawa had always wanted to make a Godzilla film of his own, but the executives at Toho Co., Ltd. (the Japanese studio that produces all the Godzilla films) wouldn't let him because they feared it would cost too much.
According to his family, he rarely thought about anything other than films. Even when at home, he would sit around silently, apparently composing shots in his head.
Although he received an Honorary Award in 1990 "For cinematic accomplishments that have inspired, delighted, enriched and entertained worldwide audiences and influenced filmmakers throughout the world," Akira Kurosawa was only nominated once for a Best Director Oscar for Ran (1985). Also, his only film to have ever received the Best Foreign Language Film Oscar was for Dersu Uzala (1975)... his only film not done in Japanese (it was in Russian).
He had a son Hisao, and a daughter, Kazuko.
His movie Dodesukaden (1970), Dersu Uzala (1975) and Kagemusha (1980) were Oscar-nominated for "Best Foreign Language Film". Dersu Uzala (1975) won. Rashômon (1950) won an Honorary Award as the most outstanding foreign language film released in the United States during 1951.
Ranked #6 in Empire (UK) magazine's "The Greatest directors ever!" [2005]
In the 1990s, he referred to the 'Kagemusha' (1980), which some have considered a great film on its own, as a mere "dress rehearsal" for 'Ran' (1985) (both are epics about failing emperors set roughly in the same historical era), with the latter film having been his passion for roughly a decade before he made it.
His two favorite actors to work with were apparently Takashi Shimura and, more famously, Toshirô Mifune. Kurosawa made 16 films with Mifune (almost always in a leading role) and 19 films with Shimura (in either a leading or supporting role).
He worked with most of his cast and crew members repeatedly, similarly to the way his idol John Ford used the same people again and again. When Kurosawa was at his working peak, it was widely thought that if he didn't work with an actor or crew member again, the implication was that he did not like them.
He was born the youngest of four children for Isamu and Shima Kurosawa. As a child, he revered his elder brother Heigo. While young Akira was mainly into painting, Heigo was a film-lover and worked as a "benshi", a narrator/ commentator for foreign silent films. Akira's love for film was handed down from his brother. Unfortunately, Heigo suffered from depression and committed suicide. Shortly thereafter, both Akira's eldest brother and only sister died from illnesses, leaving Akira the only remaining child. His siblings' deaths (particularly that of Heigo) was a traumatic experience for Akira and is thought to have considerably darkened his world view.
He was a fan of the films of Satyajit Ray.
Several of his films have been remade in America as westerns. Shichinin no samurai (1954)(The Seven Samurai) was remade as The Magnificent Seven (1960), and Yojimbo (1961) (The Bodyguard) was remade as Per un pugno di dollari (1964). In addition, Kakushi-toride no san-akunin (1958) (The Hidden Fortress) was a major inspiration for the Star Wars saga, which takes many inspirations from westerns and is often referred to as a space western. Common story elements include General Makabe, who became Obi-Wan Kenobi; Princess Yuki, who became Princess Leia, and whose trick of disguising herself as a handmaiden would later be used by Queen Amidala; and the farmers from whose viewpoint the film is told, Matashichi and Tahei, whose constant bickering inspired C-3PO and R2-D2.
One his closest friend was Ishirô Honda, the writer-director behind Gojira (1954).
He was infamous for his perfectionism. Among the related tales are his insisting a stream be made to run in the opposite direction in order to get a better visual effect, and having the roof of a house removed, later to be replaced, because he felt the roof's presence to be unattractive in a short sequence filmed from a train. He also required that all the actors in his period films had to wear their costumes for several weeks, daily, before filming so that they would look lived in.
Although his "samurai" films are considered the archetypal samurai films over the rest of the world, they were actually considered atypical in Japan. Most Japanese samurai films had been set in the 18th & 19th centuries, when a peaceful Japan was at the peak of its nationalism, with the largest number of bushido code-adhering samurai. Kurosawa's films typically feature individualistic "ronin" (masterless samurai) rather true "samurai" and a majority are set in the far more chaotic feudal periods (16th-17th centuries) when the Japanese were engaged in civil war.
His favorite Japanese director was Kenji Mizoguchi.
He named the film that made him want to work in cinema as Abel Gance's film La Roue (1923), particularly certain kinetic shots of trains.
He was a fan of the work of Sergei M. Eisenstein, who, like Kurosawa, edited his own films.
He believed his years as an assistant director were invaluable. In Japanese cinema at that time, assistant directors dabbled in virtually every aspect of film production and Kurosawa, among other things, learned all about editing, set-decorating, costume-design and working with actors. Almost all of the assistant directors in Kurosawa's day were aspiring to become full-fledged directors. He felt that it was a shame that, in more modern Japanese cinema and in America, the assistant director doesn't accrue as much experience and usually permanently stays in the assistant director role throughout their career and that there would be a great number of excellent directors had they had his training.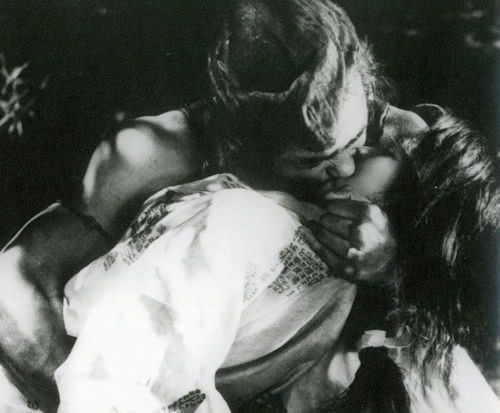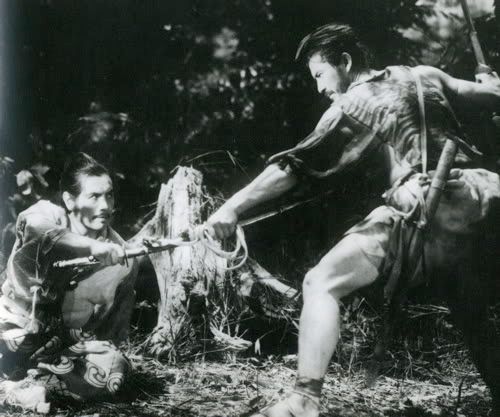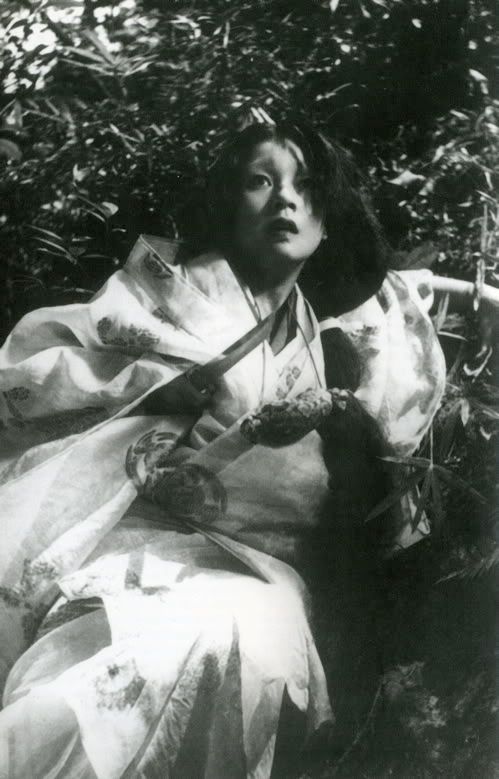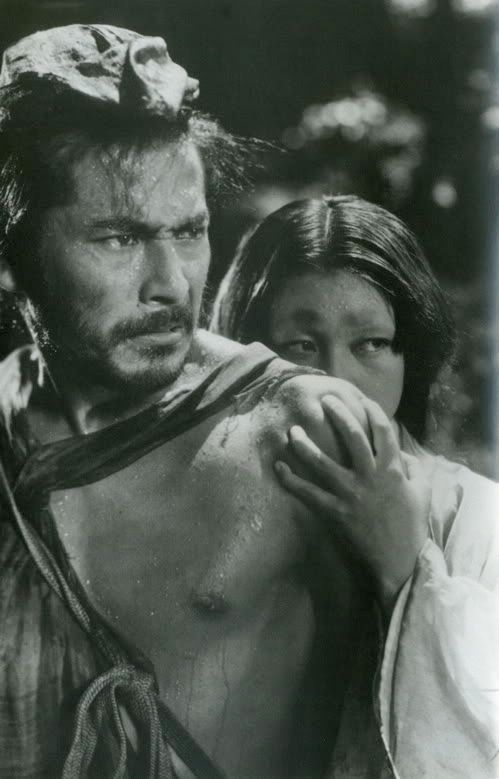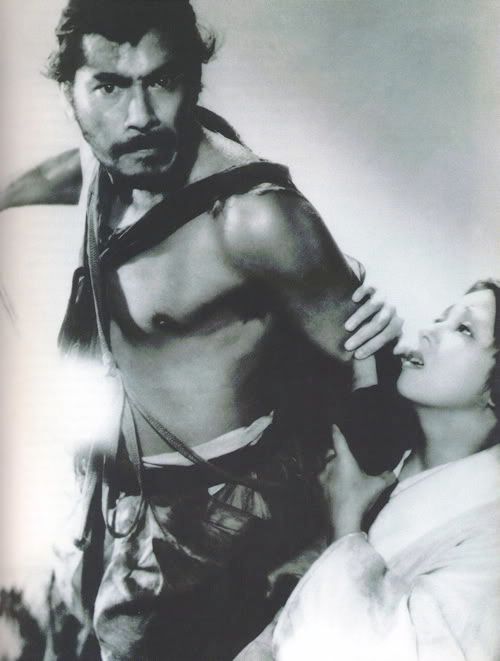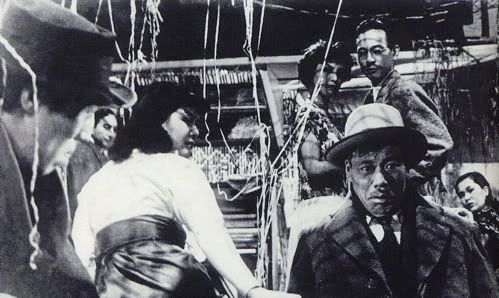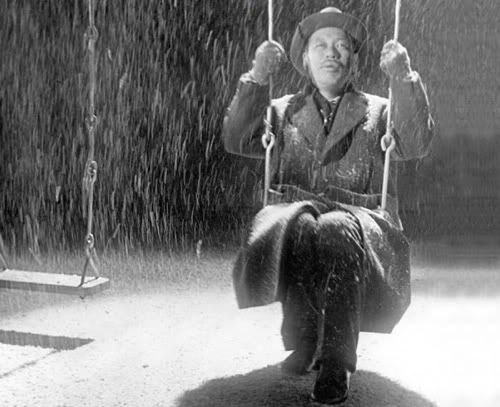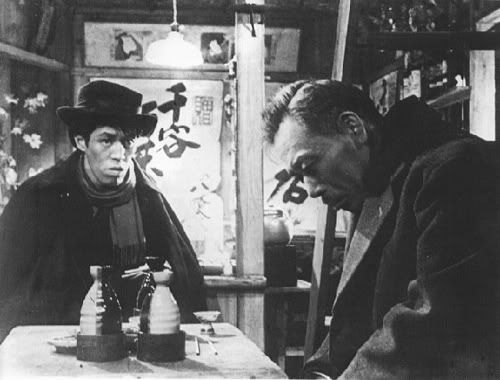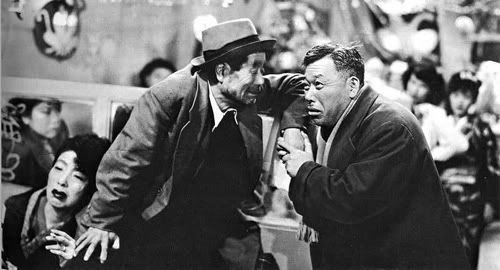 ..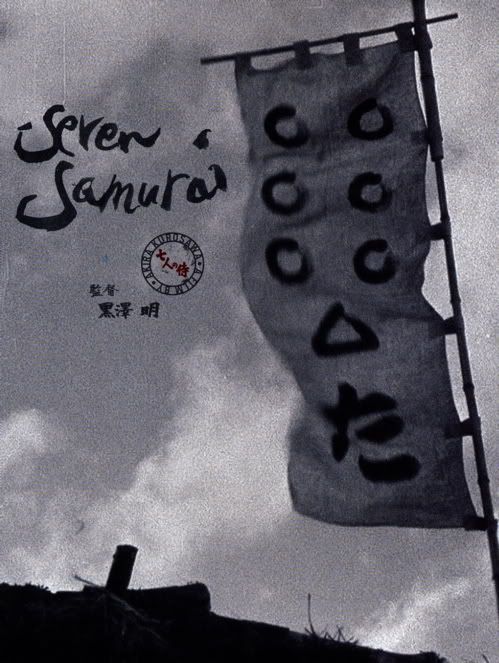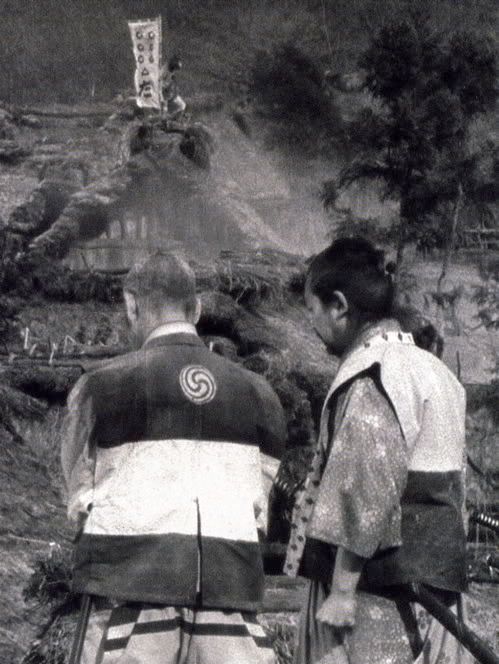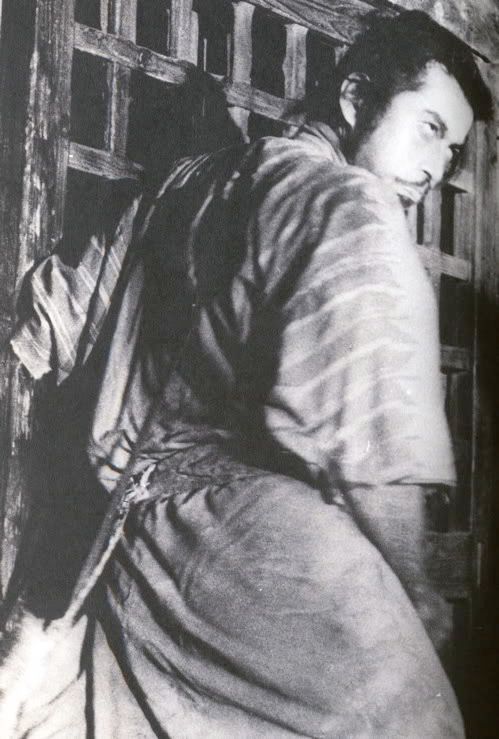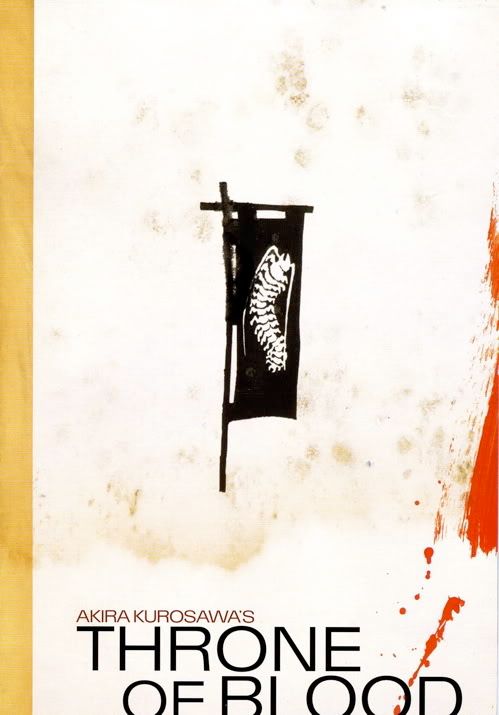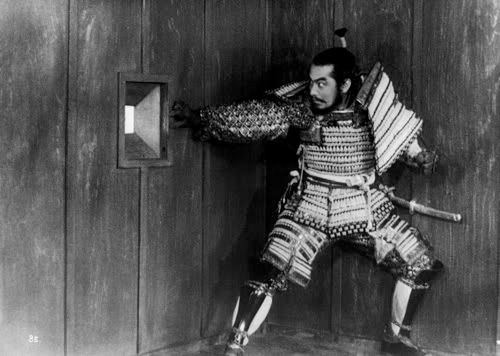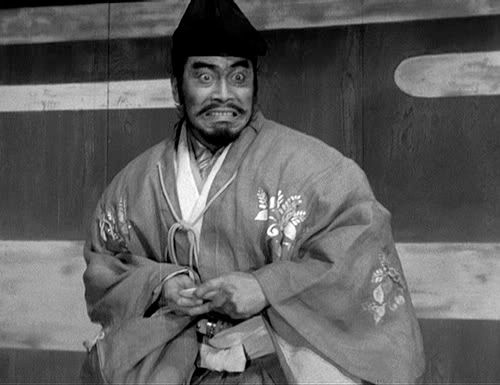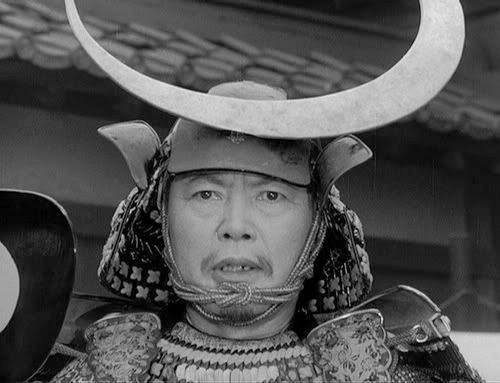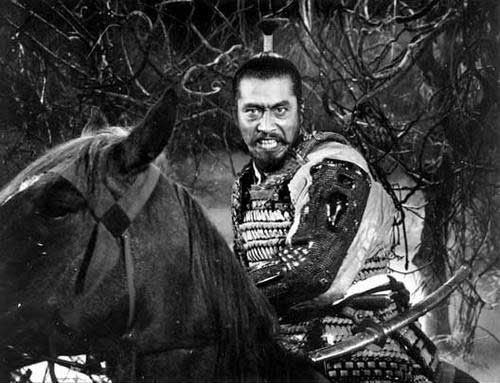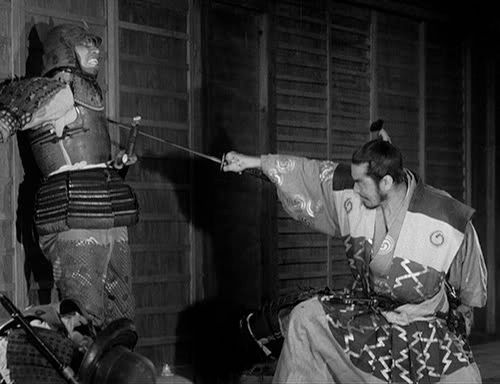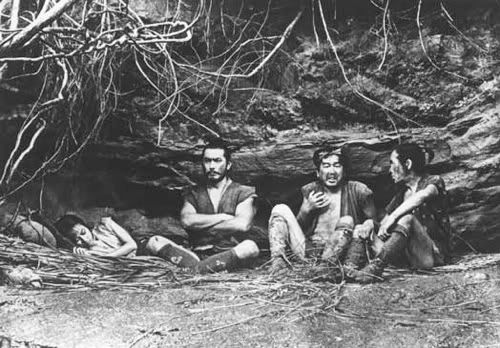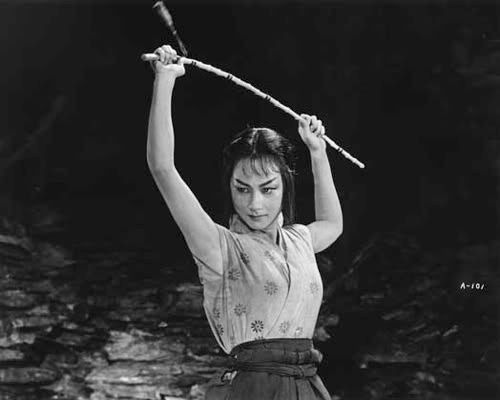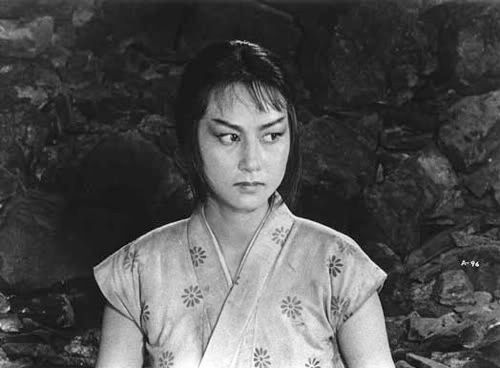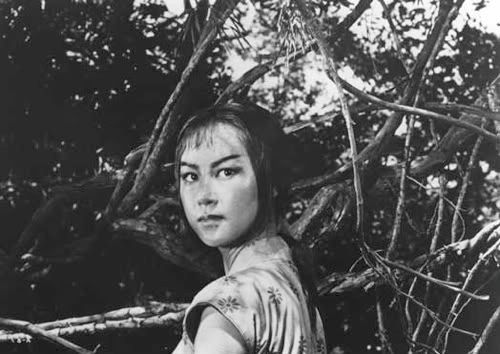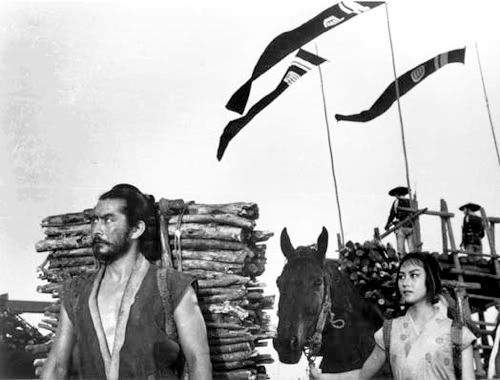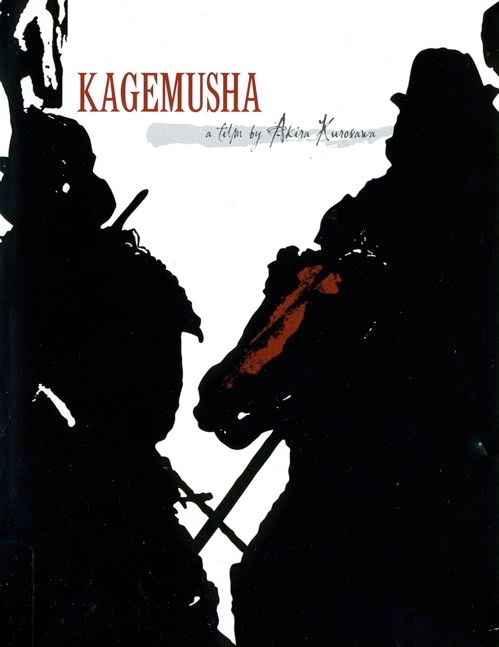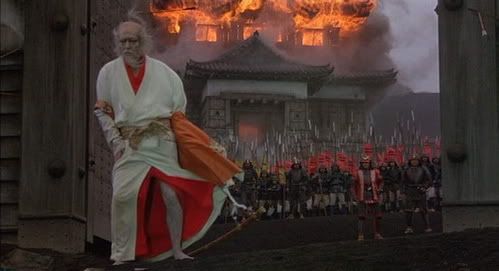 Status:

Single

Hometown:

Omori, Tokyo, Japan

Ethnicity:

Asian

Zodiac Sign:

Aries

Occupation:

film director