.object width="560" height="315">....
MEMBER OF THE SCREEN ACTOR'S GUILD

BEVERLY HILLS, CA US

ACTRESS

http://www.youtube.com/user/OFFICIALALEXISKILEY

City of Angels, California US

Actress

ALEXIS KILEY SHOW

http://www.facebook.com/ALEXISKILEYFANPAGE

City of Angels, California US

Actress

Fan Page

https://twitter.com/#!/ALEXISKILEY

City of Angels, California US

Actress

Twitta baby!

http://www.imdb.com/name/nm4880192/

City of Angels, California US

Actress
About me:
"THE OFFICIAL ALEXIS KILEY MYSPACE PAGE"
S.A.G. ACTRESS/MODEL/PHILANTHROPIST -
WELCOME TO........MY LIFE........MY LOVE........MY HEART........
TO ALL MY FRIENDS AROUND THE WORLD: I LOVE YOU BEYOND WORDS!!!
ACTRESS ALEXIS KILEY PLAYING ELIZABETH TAYLOR AT NOKIA THEATRE LA LIVE.
(LEFT TO RIGHT- SBMA PRODUCER AND CO-HOST KEN ANDREWS, GUITARIST OF THE YEAR JOHN HULDT, AND ACTRESS AND CO-HOST ALEXIS KILEY FOR THE 6TH ANNUAL SOUTH BAY MUSIC AWARDS-NOVEMBER 03, 2012)
(ACTRESS AND CO-HOST ALEXIS KILEY ON STAGE AT THE 6TH ANNUAL SOUTH BAY MUSIC AWARDS-NOVEMBER 03, 2012)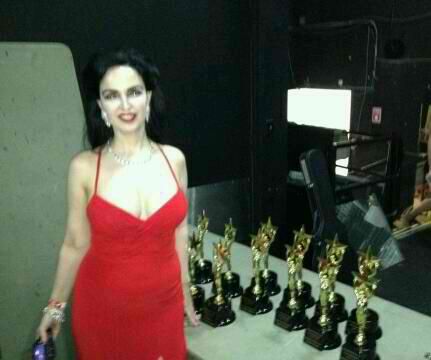 (ALEXIS KILEY BACKSTAGE-ACTRESS AND CO-HOST FOR THE 6TH ANNUAL SOUTH BAY MUSIC AWARDS NOVEMBER 03, 2012)
MAILING ADDRESS:
ALEXIS KILEY
269 SOUTH BEVERLY DRIVE, SUITE #1222
BEVERLY HILLS, CA 90212 U.S.A.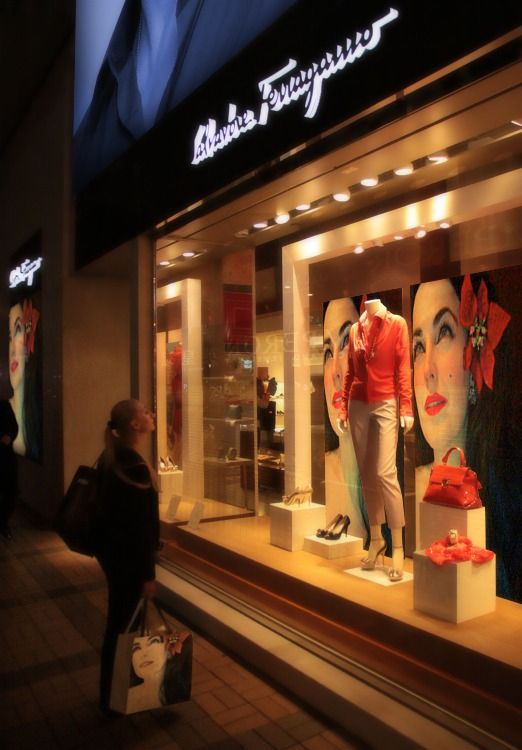 Question: Has anyone ever told you look like a young Elizabeth Taylor?..... Alexis Kiley: Yes-a lot- and it's most flattering.
I usually hear from others I look like a young Elizabeth Taylor, Sherilyn Fenn, and a brunette Marilyn Monroe. I say thank you to all the above-lol
I was naturally born with black hair, and the contrast between my fair skin and dark hair has brought on some unkindness/jealously from ladies ever since I was younger. I've heard I look like a femme fatale-lol-but truely that is so far from my true spirit. I guess the best way for some to make themselves feel better is to be unkind to another-hmm. Over the years I've learned now whom the catty women are and whom are not. For those whom are not unkind-I have, and always will treat you all like gold!!!
.....IT IS FROM THE BOTTOM OF MY HEART THAT I SAY THANK YOU FOR VISITING AND LETTING ME BE A PART OF YOUR DAY. WITHOUT FURTHER ADIEU, I SHALL LET YOU KNOW I'M A MEMBER OF THE SCREEN ACTOR'S GUILD. I TRUELY ENJOY THE PERFORMING ARTS. WHETHER IT BE IN FILM, THEATRE, DANCE, OR T.V. THERE IS SOMETHING SO UNIQUE ABOUT ARTIST'S THAT FEW UNDERSTAND WHY WE ARE IN SUCH AN INDUSTRY. ARTIST'S ARE TRUELY THE PASSIONATE PEOPLE IN THIS WORLD WHO WISH TO SHARE THEMSELVES WITH OTHERS TO BRING AN AIR OF GREATER LOVE WHERE EVER THEY HAPPEN TO BE. THIS HAS BEEN MY LIFE AND ALSO MY EXPERIENCE BEING AROUND OTHER ARTIST'S. THERE IS SOMETHING I'D LIKE TO SHARE WITH YOU, IF I MAY... THE ONE CONSISTENT COMMENT I USUALLY RECEIVE FROM PEOPLE WHEN I FIRST MEET THEM AT A SOIREE IS..LOL....THEY HAD AN IMPRESSION I WAS SOMEWHAT CONCEITED- I AM NOT. I DO ENJOY CULTURE, I DO EXPECT PEOPLE TO ACT PROPERLY AND RESPECTLY, BUT THIS SHOULD NOT BE MISCONSTRUED AS CONCEITED. I AM MORE INTERESTED IN CONNECTING WITH OTHERS AND LOVING THEM...THEN TO BE CONCERNED WITH EGO ISSUES. I'M JUST AN OUTGOING LITTLE GIRL IN A WOMAN'S BODY-WELL, THAT'S WHAT MY FRIENDS SAY! .....LOL........I AGREE.
I AM A TRUE ROMANTIC, I LIVE AND BREATH FOR LOVE AND TO BE SURROUNDED BY THOSE WHOM EMBRACE IT IN ALL IT'S FORM. I LIVE FOR PASSION, TO BE COMPLETELY ENGULF IN ECSTASY BEYOND WHAT IS ACCEPTABLE. I LIVE FOR LAUGHTER, AND KNOWING I BROUGHT A SMILE TO SOMEONE WHO SO NEEDED A LITTLE LIGHT IN THEIR DAY. I LIVE FOR COMPASSION, I HAVE AND ALWAYS WILL TREAT OTHERS HOW I WISH TO BE TREATED.
INTERESTING ENOUGH, WHEN I WAS A LITTLE GIRL, I ALWAYS WISHED TO BE AN ANGEL ON EARTH AND SHOW OTHERS HOW TO LOVE....... I STILL HAVE THAT SAME WISH. IF YOU WILL..........TELL HEAVEN I'M DOING MY BEST. ***WINK***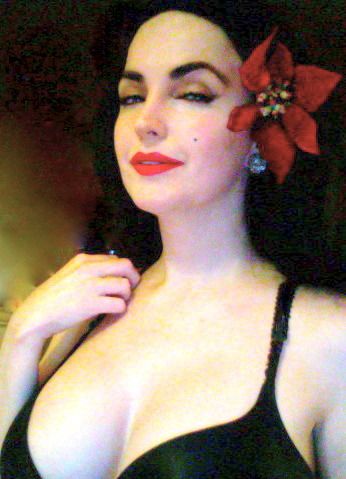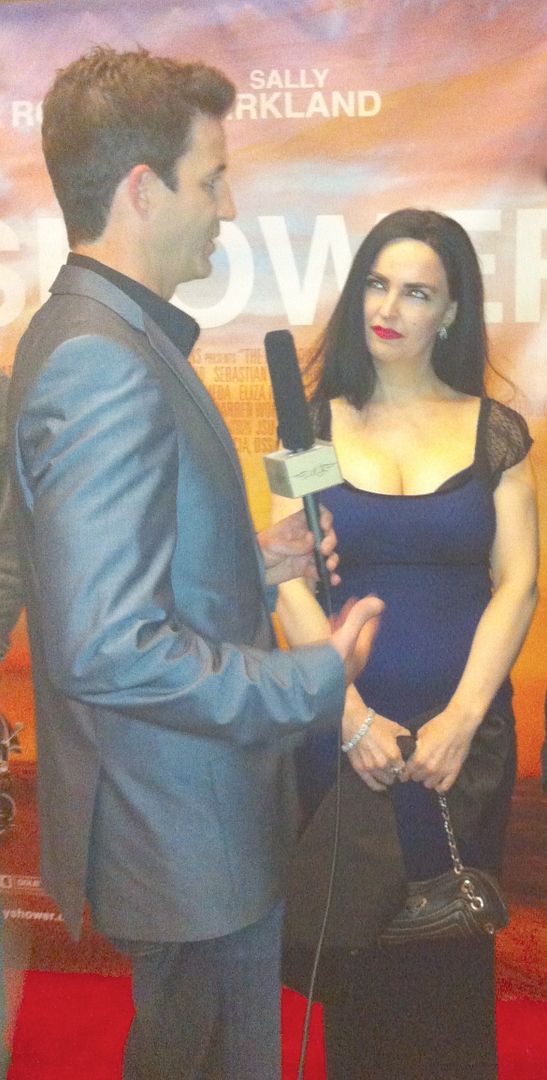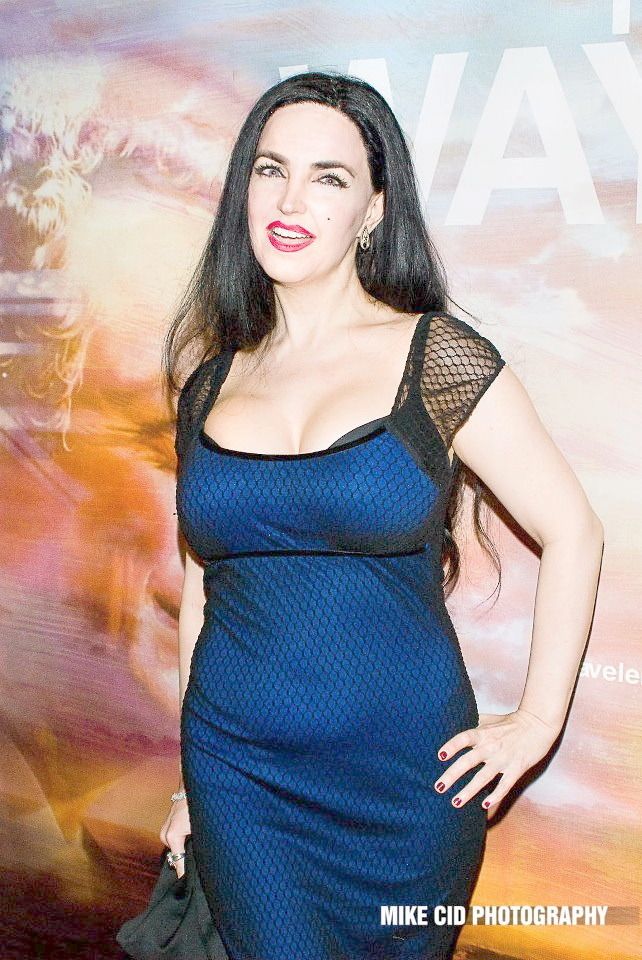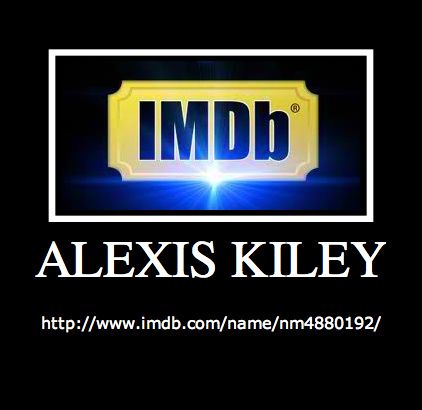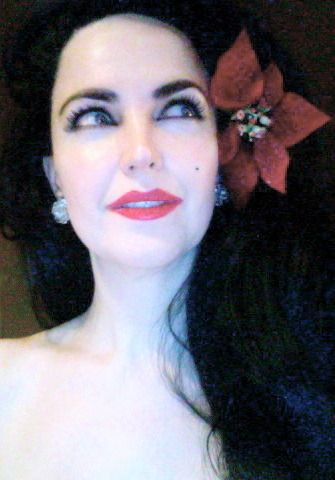 ~~~I HAVE BEEN VERY BLESSED TO HAVE MET AND CONTINUE TO MEET AMAZING PEOPLE. WHETHER THEY BE GOVERNMENT ON EVERY LEVEL- ( I LOVE MY L.E.O's), NASA, AND OF COURSE THE ENTERTAINMENT INDUSTRY- ----FILM/ T.V./MUSIC, OR JUST EVERY DAY PEOPLE WHO KNOW THE IMPORTANCE OF LIFE AND MAKING A CONNECTION WITH ME, AS I WITH THEM. THUS FAR, MANY OF MY DREAMS HAVE COME TRUE AND IT IS MY GREATEST DESIRE TO BE IN A POSITION ONE DAY WHERE I MAY HELP OTHERS ACHIEVE THEIR DREAMS AS WELL. UNTIL THIS DAY, I HOPE YOU WILL JOIN ME IN MY JOURNEY TO MAKE A POSITIVE CHANGE IN THIS WORLD.
I TRUELY BELIEVE, THE COMMON THREAD WE HAVE THROUGHOUT THE WORLD IS TO BETTER UNDERSTAND ONE ANOTHER, AND TO LOVE EACH OTHER AS BROTHERS AND SISTERS. THIS IS WHY I WOULD LOVE TO BE A GOODWILL AMBASSADOR FOR THE UNITED NATIONS ONE DAY AND MORE SO ON A DIPLOMATIC LEVEL THAN ANYTHING ELSE. I DO BELIEVE I HAVE A UNIQUE PERSPECTIVE ON THE WORLD, AND THAT PERSPECTIVE WAS GREATLY INFLUENCED BY MY FATHER- A 33RD DEGREE FREEMASON WHOM WAS BY ALL ACCOUNTS A LINGUIST FLUENT IN 8 LANGUAGES JUST LIKE MY GRANDFATHER KILEY BEFORE HIM. THE FIRST LANGUAGE HE FLUENTLY MASTERED WAS LATIN WHICH IS THE CONSIDERED THE MOST DIFFICULT OF ALL LANGUAGES. MY FATHER ONCE SAID TO ME, IF ONE COULD MASTER THE LATIN LANGUAGE THEN ALL OTHER LANGUAGES AFTER THAT WOULD BE EASY TO LEARN. HE ADORED MEETING NEW PEOPLE FROM DIFFERENT CULTURES, ALL NATIONALITIES, ALL WALKS OF LIFE IN HIGH OR LOW PLACES, AND SUSTAINING THOSE FRIENDSHIPS TILL HE PASSED. I CARRY ON THIS SAME IDEAL AND TRADITION IN MY HEART, AND EVERYDAY I BUILD UPON IT'S FOUNDATION. I KNOW MY TRUE PURPOSE IS TO LOVE ALL OF YOU TODAY, AND LOVING YOU STRONGER IN TOMORROW. YES... I HAVE A UNIQUE PERSPECTIVE ON THE WORLD, AND IT IS BY THIS PERSPECTIVE I WISH STRENGTHEN THE COMMUNICATIONS LINES BETWEEN ALL NATIONS !!! AND SO WITH THIS I SAY, THERE IS NO DOUBT MY TRUE DESTINY IS TO HELP HUMANITY ON A GLOBAL SCALE.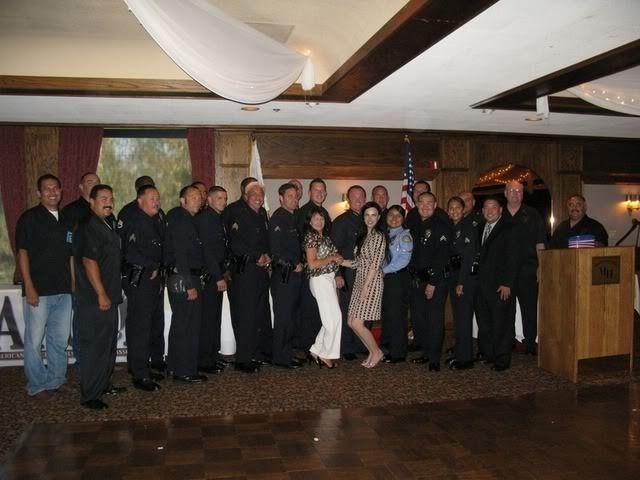 ALEXIS KILEY WITH UNITED STATES ARMY LTC HOSLOP AT IRAQ STAR.
ALEXIS KILEY AT CAMP PENDLETON MARINE BASE FOR A DAY OF SKEETING SHOOTING-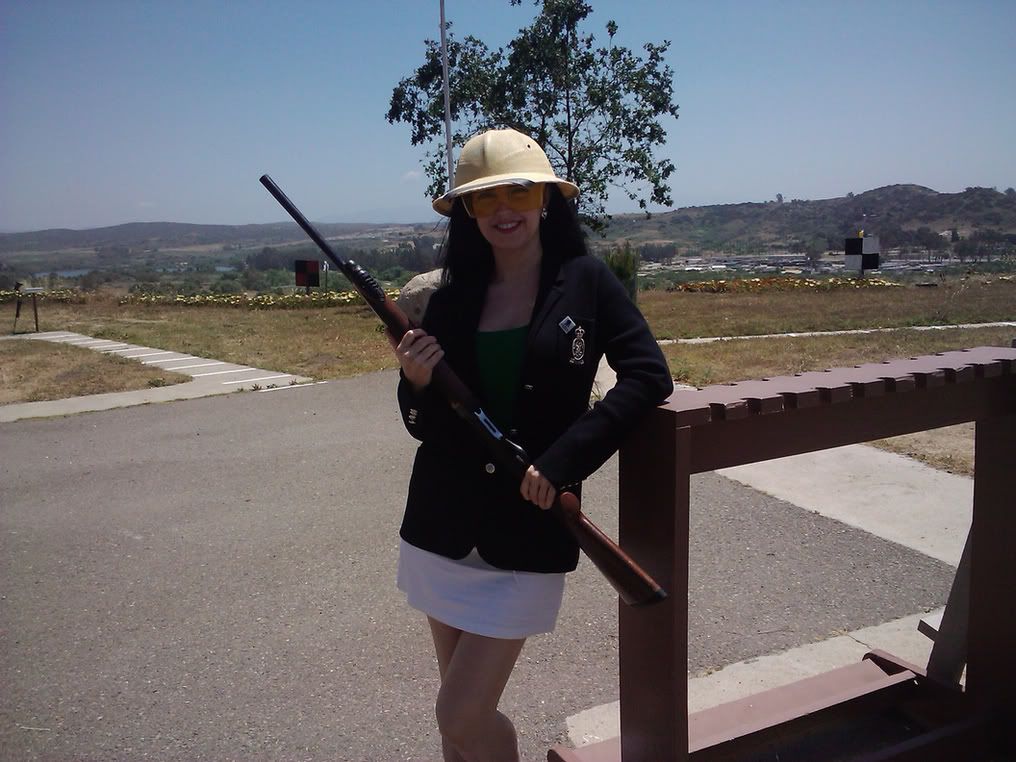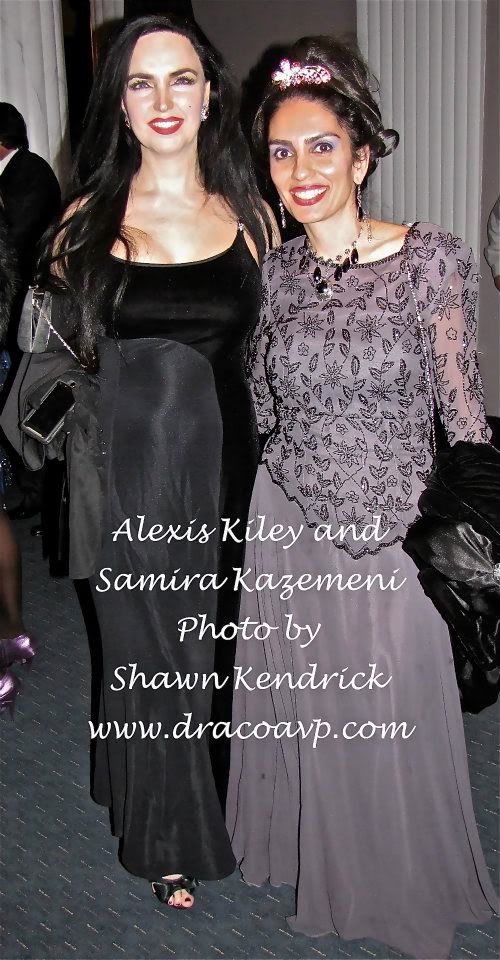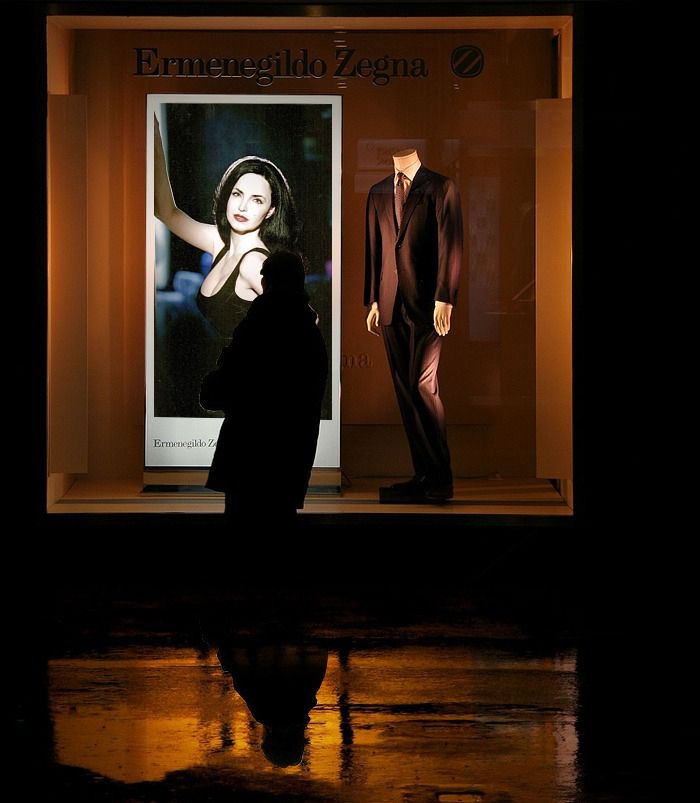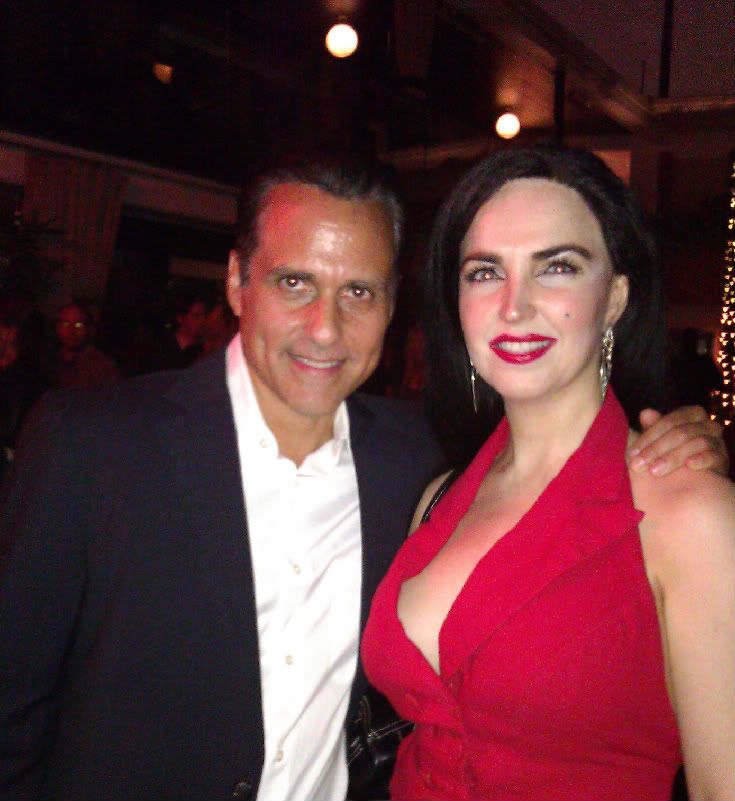 Who I'd like to meet:
THE TONY AWARDS---RICHARD KILEY PERFORMS "THE IMPOSSIBLE DREAM"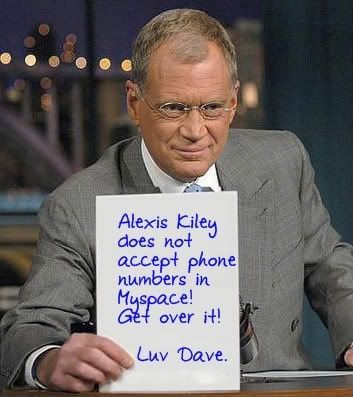 ***THE OFFICIAL MYSPACE PAGE OF ALEXIS KILEY***
***THE OFFICIAL MYSPACE PAGE OF ALEXIS KILEY*** has 7049 friends.
Play

Play Next

Add to queue

Play

Play Next

Add to queue

Play

Play Next

Add to queue

Play

Play Next

Add to queue

Play

Play Next

Add to queue
Status:

Single

Here for:

Networking, Friends

Body type:

5' 6" / Slim / Slender

Ethnicity:

White / Caucasian

Religion:

Christian - other

Zodiac Sign:

Aries

Smoke:

No

Occupation:

ACTRESS/ PHILANTHROPIST