No recent updates in this category.
Why not...
..::Ali::.. hasn't earned any badges yet... have you?
General

I've diverse interests really... I'm a scientist, well, thats the day job anyways...
Artistic
I love writing poetry and fiction and would love to be able to write for a living. drawing and painting, taking photos, reading, jigsaws, paper mache, clay modelling.
Sport
I'm fairly active and love trying new things, boxing, soccer, a bit of hurling, table tennis and hill walking etc. Of course I have to say, up MUNSTER rugby (don't know a thing about the sport though)!
Social
I also like hanging out with my friends and having a laugh, going out with my friends, making people laugh, kicking off my shoes after a long days work, checking my bank balance to find I'vce been paid (not seriously!) , travelling around, planning holidays, going on holidays, getting praised, making somebodys day, giving presents, shopping (sometimes), eating yummy things like pavalova and meringue....

Music

I like a bit of everything really

,

depending on my mood

,

pop

,

rock

,

country

,

easy listening

,

r'n'b

,

classical

, folk... but heres some of who I have in my collection: I'd have to say there are very few new bands that impress me these days but "Director" and "Jodavino" are class acts!!!

Songs that give me chills (the wow brilliant kind!):

California Dreaming - The Mama's and the Papa's

The River - Bruce Springsteen

I can't see New York - Tori Amos

Telling Stories - Tracey Chapman

The Chain - Fleetwood Mac

Urge For Going - Joni Mitchell

Movies

There's so much that I like I've put a few of them in little lists!! There are so many talented actor/actresses/directors/writers out there, but based on performance my top 5's are such:
Actor
1. Denzel Washington
2. Robert DeNiro
3. Tommy Lee Jones
4. Samuel L. Jackson
5. Kevin Spacey
Female:
1. Fionnuala Flannigan
2. Julia Styles
3. Ashley Judd
4. Kirsten Dunst
5. Demi Moore


Television

Books

Crime Thrillers are my favourite really,
Jonathan Kellerman
Faye Kellerman
James Patterson
Agatha Christie
John Connolly
Michael Connelly
Paul Carson
Tess Gerritsen
John Grisham
But i will read most types of books including biographies and real life stuff. Like New Scientist mag too.
Poets

Robert Frost
Tupac Shakur
Derek Mahon
Seamus Heaney
W. B. Yeats
Sylvia Plath
John Montague
Patrick Kavanagh

Biographies:
Mercury & Me - Jim Hutton
Queen the early years
Sharon Osbournes bio was interesting
Jane Fonda's bio also good - three quarters way thru, never taken so long to read a book.

Heroes

Ordinary people often do the most extraordinary things. My parents and grandparents for making do with what they had and giving us their all. My bf for putting up with me all these years. Oh and Captain Planet...he's a hero, gonna take pollution down to zero!
About me:
Well, how's the goin? If ya got a question drop a comment! Good luck a while... :P
My lovely bf at the lake in Curragh Chase.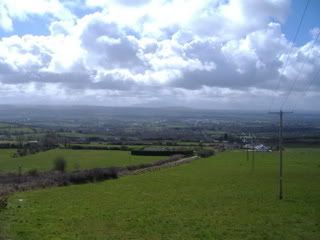 HOW CAN YOU NOT BE INSPIRED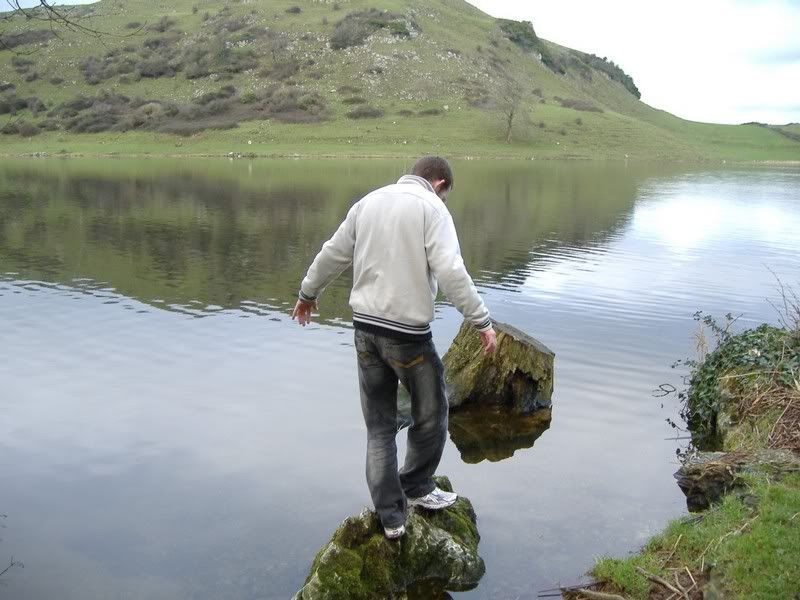 My darling balancing precariously on a rock at the lake!
Who I'd like to meet:
my maker, someday, but not too soon! I've a few questions for him/her/it...
Status:

In a Relationship

Hometown:

Bogger land

Body type:

5' 2" / Athletic

Ethnicity:

White / Caucasian

Zodiac Sign:

Capricorn

Children:

Someday

Education:

College graduate

Occupation:

Secret Agent