Play

Play Next

Add to queue
Play

Play Next

Add to queue

248 plays

Play

Play Next

Add to queue

275 plays

Play

Play Next

Add to queue

139 plays

Play

Play Next

Add to queue

68 plays
Genre: Electro / Gothic / Rock

Location New York, Un

Profile Views: 54200

Last Login: 3/26/2013

Member Since 12/20/2006

Website www.alialorae.com

Type of Label Unsigned

Bio

I am a singer, songwriter, performer and visual artist who may or may not be from an alternate universe. My sound is unique - something like the twisted lovechild of Trent Reznor and Amy Lee infused with electro-poppish cabaret. I am a sucker for the dramatic and the macabre -- costumes, fire-eaters, zombie-dancers, seizure-inducing lights -- I can't wait to be able to afford them all. In addition, I am a visual artist currently broadening my horizons in the digital realm. I am a writer; since high school I've had a glorious universe of steampunk vampires who drink human souls and sell dreams as entertainment bubbling around in my head and forcing themselves onto the page. I hope you enjoy what I have to offer. Please support me in my efforts to bring my artwork into the world.

Members

Alia Lorae

Influences

Evanescence, Nine Inch Nails, Marilyn Manson, Prodigy, Kate Bush, Tori Amos, System Of A Down, Rasputina, Nirvana, R.E.M., Thomas Dolby, Depeche Mode, Cradle Of Filth, Nightwish

Sounds Like
Good day, my lovelies! Meet my family and watch me shake my booty in this week's webisode of "Alia Lorae: Just the Right Amount of Wrong!" Alia Lorae: Just the Right Amount of Wrong - Reality Webisode 4 http://lnk.ms/f2bsS (9min 35sec) Features: NYC Doggy Den http://lnk.ms/dtdYM Moonlighting with Max - an old cable tv show (includes video footage of Max hanging out with and interviewing a young, actress, Rosie Perez in the 1990's) Please leave us a comment on Youtube! We'd love to hear from you! Thanks and enjoy! FSE & EEE
04:03 | 115 plays | Jun 5 2010
Bio:
Alia Lorae is a singer, actress, visual artist and writer. She grew up in a quiet town, over the years cultivating an inner universe of filled with beauty and darkness. A classically trained singer, her music is haunting and deep, and she tends to secure acting roles in which she is featured as a demon, a temptress, or a maniac. She attended Sarah Lawrence College, in which she studied theater, creative writing and psychology, and belonged to "Cthulhu House," – a self-styled sorority/fraternity named for the great Lovecraftian Old One himself. Her poetry has received outstanding mention, and she has produced many written works, including a vampire novel. Wherever she walks she is seen as unique and unearthly. As the recently crowned Princess of the Night, Alia is intrigued by beauty found within the macabre, and intends to show a generation of gothlings just how intensely exquisite the darkness within the soul can be.
Member Since:
December 20, 2006
Influences:
Evanescence, Nine Inch Nails, Marilyn Manson, Prodigy, Kate Bush, Tori Amos, System Of A Down, Rasputina, Nirvana, R.E.M., Thomas Dolby, Depeche Mode, Cradle Of Filth, Nightwish
Sounds Like:
..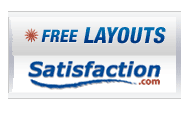 Free MySpace Layouts, Comments & Graphics
..
ALIA LORAE has 9823 friends.