a locket has 17967 friends.
Bio:
a locket is a product of sore eyes and songs about leaving.
NOTE: i'm sorry to announce that due to myspace becoming a horribly confusing, glitchy and advertisement ridden website, i will not be using it much anymore. i'm keeping my profile but if you're contacting me with something important, please send an email to brandonvosika@aol.com or find me on facebook (brandon vosika).
if you would like to buy my CDs, dont worry, i'm still managing that. please just see below.
take care.
-brandon
' remember when we almost died? '
new full length album.
click here to purchase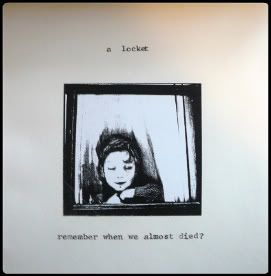 also my other recording project.
teeth dusk
my songs are best if listened to through headphones.
i hope very much that you like my music.
..
Member Since:
January 06, 2008
Members:



brandon




























Influences:
beautiful sounds
unstable hands
sandy mouths
eye sighs
teeth
torn sheets
skin and freckles





songs about leaving






































































Sounds Like:
milk skin.
a collar bone.
and other breaking teeth melodies.
Record Label:
i make my music under
i'm so sorry records.

but i am unsigned.











..
......
......