Play

Play Next

Add to queue
Play

Play Next

Add to queue

1,334 plays

Play

Play Next

Add to queue

780 plays

Play

Play Next

Add to queue

216 plays

Play

Play Next

Add to queue

145 plays

Play

Play Next

Add to queue

119 plays
Genre: Electro / Pop / Post punk

Location Brooklyn, New York, US

Profile Views: 142859

Last Login: 4/18/2012

Member Since 9/22/2004

Website www.MySecretIdentity.org/AnaLolaRoman

Record Label Secret Identity (CC)

Type of Label Major

Bio

R E V I E W S AND P R E S S "Brooklyn's Ana Lola Roman brings shiny, geometrically-complex dance beats that echo off walls around her enticing, otherworldly voice. A slinky treat, Roman's vocals come in clipped and choppy over the helicopter-like rhythms of her pianos and keyboards. " http://gawker.com/ ...... "The bell-like tones of her voice nervously vibrate and hover somewhere between mythological ice queen and living theremin." http://www.JEZEBELMUSIC.COM ...... "Local Songsmith, Dancer, and Performance Artist, Ana Lola Roman, offers a night of murky, arty electropop that will make us all want to crawl under the covers with our eyes peaking out over the sheets...." TIME OUT NEW YORK ...... "Ana Lola Roman has soundly confirmed her talents as an instrumentalist, with her uniquely tremelo-heavy vocal style and magnetic stage personality with the moves to prove it...." IMPOSE MAGAZINE, New York ...... "This German/Spanish/Oklahoma Hybrid is Best known for tracks Sparrow, Some Volatile Shit Man, WaterTaxi, Temple Of Cats and WaterTaxi....Much like Laurie Anderson, Danielle Dax, Gang Gang Dance and Rainbow Arabia with elements like an eerie piano/synth and quivering vocal melodies, this artist, performance artist, singer, multi-instrumentalist, whatever you want to call her, always delivers the unexpected....." IN MADRID MAGAZINE, Madrid, Spain ...... "Look out for Ana Lola Roman! She's like the punk-rock*, real life version of Uma Thurman's character in Pulp Fiction. She even dances like her. It was a little difficult to get a good sense of the overall aesthetic from her set at Don Pedro's last night (presented by Impose Magazine's Test Patterns series); lots of texture was coming from pre-recorded sound bytes off her laptop, she was playing her synth, and she had a drummer. Noticeable right away, though, is that she's very much a performer, doesn't care too much about her tight pants hanging too low, and has an incredible voice." HOOVES ON THE TURF, MUSIC MAGAZINE, USA .......................... ....photography..lyts&more.....

Members

Influences

PERFORMER ROMAN WEAVES ABSTRACT LYRICS INTO OBTUSE KEYBOARDS AND PERCUSSION CARESSED PERFORMANCE ROCK. IT TAKES A WHILTE TO WARM UP TO HER LORI ANDERSON-INSPIRED ADVENTURISM, BUT ROMAN HAS THE MUSICAL KNACK TO KEEP IT FROM BECOMING ARTSY-FARTSY SHTICK. WHETHER PERFORMING IN ART GALLERIES OR SALOONS, ROMAN IS INTRIGUING. -------Creative Loafing Magazine, Charlotte, North Carlolina ...... ITS SORT OF DAVID LYNCH MEETS THE CENTIMETERS" ~MOMUS, recording artist and founder of imomus.com ...... ANA LOLA ROMAN POUNDS AWAY ON THE PIANO WHILE DELIVERING THEATRICAL, AFFECTED, BJORK-LIKE YODELS AND TREMULOUS BLEATING.-----Flagpole Magazine, Athens, Georgia

Sounds Like
Indigenous by Ana Lola Roman

Music by Ana Lola Roman.
Video shot and directed by Jeff Donaldson.
Ana Lola Roman 's Discography

"Kreuz"
(in production, 2010)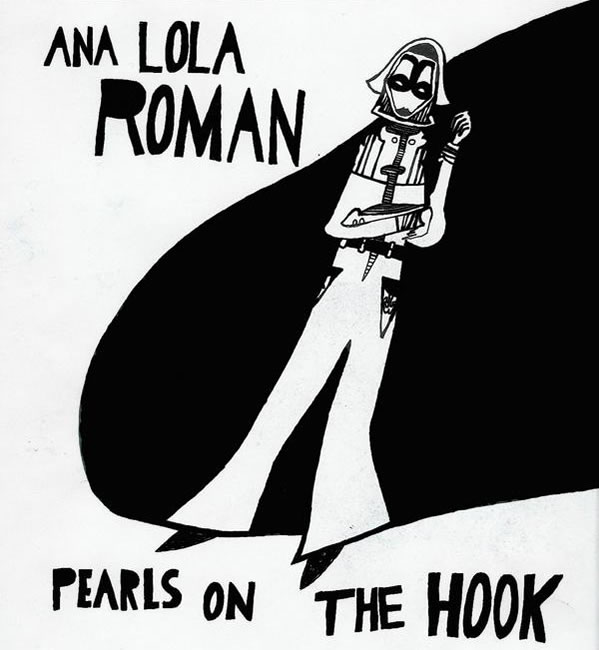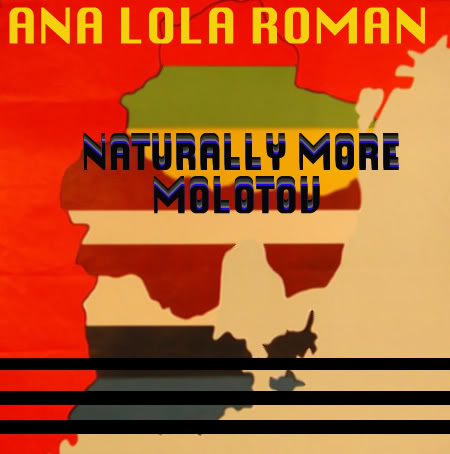 Pearls on the Hook(2008)                  &nbsp Naturally More Moltov (2009)
*FOR LATEST NEWS: SEE MY BLOG*
Also, read lots more press writeups and reviews about Ana Lola Roman by clicking the booking & publicity link below....
Music by Ana Lola Roman
Video directed by Brian Szente