No recent updates in this category.
Why not...
Angelique Hennessy hasn't earned any badges yet... have you?
General

Reeling and Writhing, of course, to begin with, and then the different branches of arithmetic -- Ambition, Distraction, Uglification, and Derision.


Alice in Wonderland
Antiques
Smelly old books.
Pretty pictures - Rackham, Waterhouse, Leighton, Erte, Klimt, Harry Clarke, Kay Nielsen, Kalmakoff, Louis Icart, Daniel Merriam, Aubrey Beardsley
Art Deco
Asian Horror
Baking cupcakes
Bats
Bergman, Max Von Sydow, and Liv Ullmann
Black cats
Burns and Allen
Busby Berkley Musicals
Carousels
Champagne
Chanson and Ye-Ye
Cheap thrift stores
Cherry blossoms
Children's books
Cobble-stone streets and teetering in heels
Cooking vegan feasts
Czechoslovakian sex trees
Damask
Dressing up - and playing dress-up
Edith Head, Elsa Schiaparelli, Lily Dache, Coco Chanel, Givenchy, and Adrian
Existentialism
Fairy tales
Fred and Ginger
French and Czech New Wave
Gaudi
Geisha
Glamour
Green tea
Hurrell
Laughing till I cry
Lighthouses
Lillypads
That little nook...
Marilyn Monroe
Movies
Mythical creatures
Nautical crap
Red Lipstick
Romantic Poets
Sea monsters, and other creepy creatures
Silliness
Spats (and men in them)
the Strange and esoteric
Top hats and tails
Vintage fashion
Wandering
Whimsy
the Zsa Zsa Zsu


Music

Ye-Ye

,

Classical/Romantic

,

Post-punk

,

New Wave

, old standards...

Movies

FILM GEEK!... beware,

this list is VERY long! Fellini

,

Godard and Bergman

,

Welles

,

Cocteau

,

classic musicals (Busby Berkely and Fred & Ginger)

,

silent cinema

, plus all things whimsical and 1930's screwball comedies (especially if they have Cary Grant Kate Hepburn in them)

8 1/2
A Farewell to Arms
Alice's Adventure's in Wonderland (1972)
Alice in Wonderland
Alphaville (Godard)
Amelie - Le Fabuleux Destin d'Amélie Poulain
Arsenic and Old Lace
Audition (Takashi Miike)
Auntie Mame (1958)
The Awful Truth
Battle Royale
Beauty and the Beast - La belle et la bête (Cocteau)
Black Sunday - La maschera del demonio (Mario Bava)
Blade Runner
Breakfast at Tiffany's
Brick
Bringing Up Baby
Carefree
Casablanca
Casanova (Fellini)
Cinderella: Rodgers & Hammerstein's
Citizen Kane
City Lights
The City of Lost Children - La cité des enfants perdus
A Clockwork Orange
Cry-Baby
Dagon
Daisies - "Sedmikrasky"
Dames
Dinner at Eight
Don't Bother to Knock
Double Indemnity
Dr. Strangelove
Dracula (1931)
Ed Wood
Edward Scissorhands
Emmet Otter's Jug Band Christmas (Jim Henson)
Eraserhead
The Evil Dead
The Exorcist
Fanny and Alexander (Bergman)
42nd Street
Freaks
From Here to Eternity
Funny Face
The Gay Divorcee
Gentlemen Prefer Blondes
Gilda
Grease
Gold Diggers of 1933
The Great Dictator
The Great Race
Guys and Dolls
Halloween
Harold and Maude
His Girl Friday
Holiday Inn
Hour of the Wolf - "Vargtimmen" (Bergman)
How to Marry a Millionaire
I Confess (Hitchcock)
I Married a Witch
It's a Wonderful Life
Labyrinth
The Lady from Shanghai
Libeled Lady
The Little Mermaid
Lolita (Kubrick)
The Lost Boys
Mary Poppins
Metropolis
The Misfits
Monkey Business (1952)
My Fair Lady
My Favorite Wife
My Life to Live - "Vivre sa vie: Film en douze tableaux" (Godard)
My Man Godfrey
My Own Private Idaho
Naked Lunch
Niagara
The Nightmare Before Christmas
North by Northwest
Notorious (Hitchcock)
On the Waterfront
Pandora's Box (1929)
Persona (Bergman)
Peter Pan (1953)
The Phantom of the Opera (1925)
Phantom of the Paradise
The Philadelphia Story
Pierrot Le Fou
the Pippi Longstocking movies
The Postman Always Rings Twice
The Producers (1968)
Psycho (1960)
Rear Window
Return to OZ
Rosemary's Baby
The Saddest Music in the World
Say Anything
Scream
The Secret Life of Walter Mitty
The Seventh Seal - "Det Sjunde inseglet" (Bergman)
Shall We Dance
The Shining
Sleeping Beauty
Sleepy Hollow
Smiles of a Summer Night - "Sommarnattens leende" (Bergman)
Some Like It Hot
Spirited Away
Stand by Me
Suspiria (Dario Argento)
Swing Time
Theodora Goes Wild
The Thin Man
The Third Man
Through a Glass Darkly - "Såsom i en spegel" (Bergman)
To Catch a Thief
To Have and Have Not
Top Hat
Touch of Evil
True Romance
Valerie and Her Week of Wonders - "Valerie a týden divu"
Weekend
Wild at Heart
Willy Wonka & the Chocolate Factory (1971)
A Woman Is a Woman - "Une Femme est Une Femme" (Godard)
What's New Pussycat?
Young Frankenstein
Etc, etc...

Television

Books

Yes please!

Heroes

The glamour girls, the comediennes, and the intellectuals.
Angelique has 8543 friends.
Play

Play Next

Add to queue

Play

Play Next

Add to queue

Play

Play Next

Add to queue

Play

Play Next

Add to queue

Play

Play Next

Add to queue
About me:
I Am


Which tarot card are you?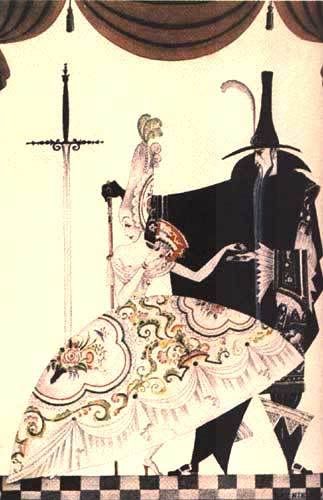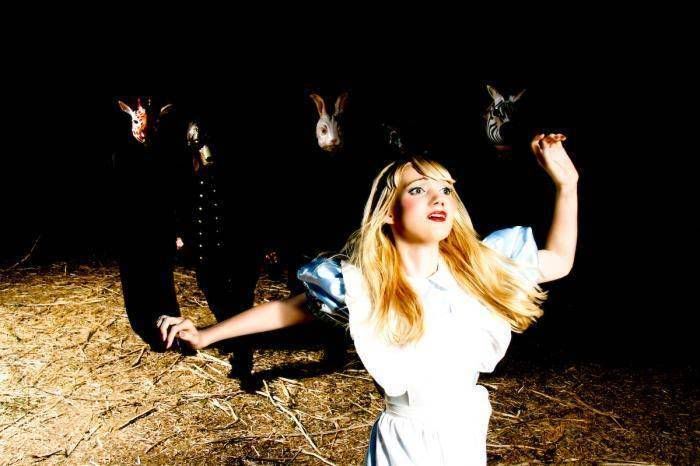 If I had a world of my own, everything would be nonsense. Nothing would be what it is because everything would be what it isn't. And contrary-wise; what it is it wouldn't be, and what it wouldn't be, it would. You see?
..You should create your own MySpace Layouts like me by using nUCLEArcENTURy.COM's MySpace Profile Editor!..
Status:

In a Relationship

Here for:

Networking, Friends

Hometown:

Atlantis

Orientation:

Straight

Body type:

5' 8" / Slim / Slender

Religion:

Other

Zodiac Sign:

Gemini

Children:

Someday

Smoke / Drink:

No / Yes

Education:

In college

Occupation:

Actress, student, muse, gypsy, gun moll
Brassknuckle Bettys

Hell A, CA US

Creator, model