Website

anjelahnicolejohnson.com

Bio



The measure of our lives is not the absence of failure but the presence of GODs gracious forgiveness -unknown

Just when you think, "There's no way," Jesus steps in and calls Himself--- "The Way."




When artistic talent is enlivened by the Spirit of God, it becomes an act of worship.

Members

Posters done by Gino Martino ( http://www.myspace.com/comedythatrocks)

Influences

Ellen Degeneres and George Lopez
Anjelah Johnson has 23451 friends.
About me:
MY ONLINE STORE IS FINALLY UP AND RUNNING. CLICK ON THE LINK BELOW TO PURCHASE MY MERCHANDISE...
Be a part of my EMail List where you will receive my newsletter as well as information on my newest projects...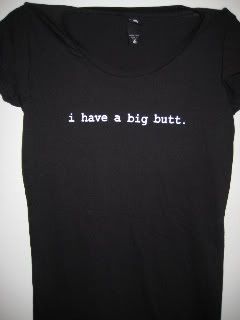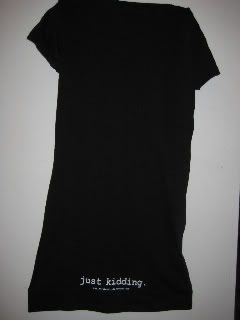 This is Sadie Rockin my shirt!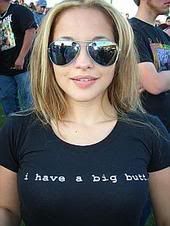 ---
THE MANY FACES OF BON QUI QUI...

---
---
i'm funny. My name is Anjelah. I was born and raised in San Jose, CA. I now live in Los Angeles. I am an actress and stand up comedian. I love to laugh and I love to make people laugh. I have 3 brothers and 1 sister. I love my family. I have a huge family. We love to have BBQ's, Get together's, Parties for any reason at all. Birthdays, promotions, Mitchell got a good grade on his math homework. Whatever. I have a cat named Tah-Nes. He is a fatty boombalatty. He weighs 26 lbs. No joke. I have 2 God-dogs, JoJo and Smokey. Right now I'm drinking Horchata. On a serious note, I have been a Christian since I was about 15/16 years old. In the past 7 years my faith has changed so much. I think it was when my uncle Dan passed away (11-18-04) that my faith (which I thought was so strong) Had completely crumbled. It was then that I realized that I was putting my faith in FAITH and not in Jesus Christ. It has been quite a few years since he passed and I can honestly say that I am a changed person. I went from being in love with Jesus, to being bitter and feeling betrayed by Jesus, to wanting to be in love with Jesus but realizing that I don't know how. I'm now at a place in my walk with God where He is teaching me new things about himself everyday. I love God. I am so thankful that He promised me that He will never leave me nor forsake me. Even when I turned my back on Him because I thought that He turned his back on me. He never left.
Re: "The Secret" and every other new age book... Paul wrote, ..The time will come when they will not endure sound doctrine, but according to their own desires, because they have itching ears, they will heap up for themselves teachers; and they will turn their ears away from the truth, and be turned aside to fables.. (2 Tim. 4:3-4)
Matt 16:24-26Then Jesus went to work on his disciples. "Anyone who intends to come with me has to let me lead. You're not in the driver's seat; I am. Don't run from suffering; embrace it. Follow me and I'll show you how. Self-help is no help at all. Self-sacrifice is the way, my way, to finding yourself, your true self. What kind of deal is it to get everything you want but lose yourself? What could you ever trade your soul for?
---
.. ..

Get this FREE MySpace layout and more at
MySpaceOrYours.net
..
Who I'd like to meet:
Judas. I would ask him, "If you could have one do-over, what would it be?"
Status:

In a Relationship

Here for:

Networking, Friends

Hometown:

San Jose

Orientation:

Straight

Body type:

5' 3" / Slim / Slender

Ethnicity:

Latino / Hispanic

Religion:

Christian - other

Zodiac Sign:

Taurus

Children:

Someday

Smoke / Drink:

No / No

Education:

Some college

Occupation:

Actress/Comedian
General

I love comedy. I love to laugh. I like funny commercials. Preferably if I am in them. I like to go dancing. (only when I can wear my tennis shoes) I love to eat. My favorite restaurant is Telaquepaque (San Jose) My friend Henry's restaurant is good too! (Jaliscos) In Los Angeles my fav mexican resturant is Casita Del Campo! yummy. When I'm tired I like to go on drives. Someone else is driving of course. I love the Raiders. I like to go to the movies.

!!! This is one of my sketches from MADtv !!!

BON QUI QUI!!!

You have all been asking for it, so here it is....

Tammy...The Nail Lady

I'm not on the show anymore, but it was super fun! You can find my sketches on YouTube or catch a re-run!

---

For SiTv, I'm Anjelah...Let's get you, On The Up! (This is my Tyra Impression!)





---






---

---

The adult version of the life house skit...



Music

Earth Wind and Fire

,

Smokey Robinson

,

Al Green

, James Brown... pretty much any music that was made before I was born. Mariachi music! a little shout out to the familia,

"Y volver

,

volver

,

voooooollllveeeeerrrrr" I also love Salsa

,

R&B

,

hip hop

,

pop...(did I just say pop?)

,

gospel

,

house music

,

Praise and Worship

,

I like some modern rock too.

This is our family song! At any wedding

,

party

,

or even if we are at a mexican resturant for no reason at all

,

you can bet this song will be playing!

Movies

Television

..UGLY BETTY!!!!! i freaking love that show!! FRIENDS. The Office. American Idol... Law & Order. Law & Order SVU. Law & Order Criminal Intent. The First 48. CSI Miami. Medium. pretty much any show that has to do with a crime being committed then solved.

Books

..The Bible (Psalm 126) All the Ramona books. Staci and John Eldrige's "Captivating" I suggest every woman read it. I love Nicholas Sparks...and Green Eggs and Ham. oh and Angelina the Ballerina.

Heroes

..Grandma.