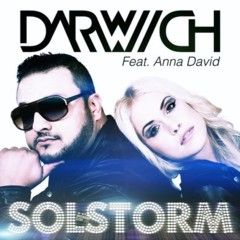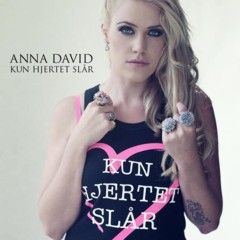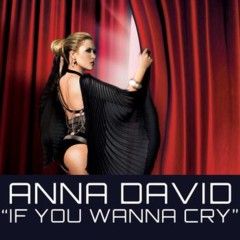 Play

Play Next

Add to queue
Play

Play Next

Add to queue

555 plays

Play

Play Next

Add to queue

178 plays

Play

Play Next

Add to queue

94 plays

Play

Play Next

Add to queue

130 plays

Play

Play Next

Add to queue

1,991 plays
Anna David&Darwich live/Solstorm
Kun hjertet slår-Nur Herzen schlagen...
Genre: Pop / R&B / Soul

Location Bitte Bundesland/Region auswählen, De

Profile Views: 100688

Last Login: 5/19/2013

Member Since 4/16/2007

Website http://www.msplinks.com/MDFodHRwOi8vd3d3LmFubmFkYXZpZC5kay8=

Record Label ADeluxe Music/Playground Music

Type of Label Indie

Bio

.. .. .. .. .............. .. .. .. .. .. .... .. .. .. .. .. .. .. .... .. .. .. .. .. .. Anna bei"vild med dans" .. .. .. .. .. .. .. Anna-live,Interviews,div.. .. .. .. .. .. ..Anna David-STORE DRØMME .. .. .. .. .. .. .. ......

Members

......

Influences

Sounds Like
Anna David-Something to nothing
Anna David-Bow(for the bad girls)
Anna David-If you wanna cry
Anna David-If you wanna cry-live
Anna David-VIVA Interview
Im Oktober 2010 veröffentlich Anna David ihr neues Album welches in englisch geschrieben wurde und von Mads Haugaard mitproduziert wurde.Sie erste singleauskopplung"Bow for the bad girls"wird im Juni veröffentlicht.Zuletzt spielte Anna David eine Rolle in der Jugend Drama Serie"Store Drømme" (große Träume)auf dem dänischen TV Sender TV2.Dort spielte Sie eine der Haupfiguren mit dem Namen Kris.Kris ist eine junge und sexy aussehende Frau ,welche von einer musikalischen Karriere träumt,die Anna David in ihrem eigentlichen Leben schon erreicht hat.Desweiteren hat Sie das wunderschöne Lied"Et andet Liv"(ein anderes Leben)für ihren Charakter in der Serie geschrieben.In der der Serie wird Sie weitere 5 Lieder performen.Anna Davids künstlerische Karriere nahm 1999 ihren Anfang als Sie 14 Jahre alt war.Sie spielte ihren kleinen Charakter als "Drummer girl Betty"in dem mehrfach ausgezeichneten Film"Dancer in the dark"von Lars von Trier aus dem Jahr 2000.Gleichzeitig nahm Anna David ihre ersten Songs in einem professionellen Tonstudio auf,und hatte ihr Debüt ebenfalls im Jahr 2000.Heute ist Anna David eine mit Doppel Platin ausgezeichnete Künstlerin.Sie hat eine große Menge an singles geschrieben und veröffentlicht,EP`s und 3 dänische Alben aus dem Jahr,2005,2007 und 2009.Einen Großteil hat Sie zu Gold und Platin gemacht.Sie hat großes Lob für ihren Gesang erhalten,zb.15 musikalische Nominierungen und hat davon 3 gewonnen.Neben ihren eigenen Songs hat Anna David auch als song writer Gold erhalten für das Debüt Album der neuen dänischen girl group"Sukkerchoc"im Jahr 2009.Desweiteren hat Anna David den Titelsong"Når en engel si'r farvel"(Wenn ein Engel sagt Auf Wiedersehen)geschrieben und aufgenommen,welcher für die preisgekrönte und Emmy nominierte TV Serie"Mille" aus dem Jahr 2009 bestimmt war und auf dem nationalen Sender DR gezeigt wurde.Anna David ist ein musikalisches Naturtalent mit einer absoluten hohen Tonlage,ab dem Alter von 8 Jahren hat Sie angefangen Klavier zu spielen,und ist ausgebildet in,Schlagzeug,Gesang und Tanz."Store Drømme"hat gezeigt das Anna David nicht nur eine begnadete Sängerin und Komponistin ist,sondern auch natürliche Fähigkeiten für die Schauspielerei besitzt."Store Drømme"hat ihre Leidenschaft für die Schauspielerei entfacht.Zusätzlich zu ihrer außerordentlichen musikalischen Begabung ist Anna auch ungewöhnlich emotional begabt,Sie hat keine Angst Dinge aus ihrem tiefsten inneren Herzen preiszugeben.Diese Dreisamkeit ist der Schlüssel zu ihrem überzeugenden Schauspiel,hervorragenden Texten und ihren starken Leistungen bei ihren Konzerten.In Sich ist Anna david eine engagierte aber bescheidene Person.Darum ist es für Sie eine Selbstverständlichkeit sich für Wohltätigkeitsorganisationen zu engagieren,zb,für("Børnecancerforeningen")(Kinderkrebshilfe in Dänemark)Trotz ihres junges Alters weiß Anna das das größte Geschenk was man hat,in der lage ist etwas zu geben.
October 2010 Anna David releases her new english album, written and produced by Anna David and Mads Haugaard. The smashing 1. single "BOW for the bad girls" will be released in June. At the latest Anna David played a part in the youth drama series "Store Drømme" (Big Dreams) 2009 on the national channel TV 2. There she acted one of the main characters, Kris. Kris is an ambitious, sexy tomboy, who dreams about a musical carrier. In other words is Kris dreaming about a life, which Anna David already has achieved in her life. She also wrote and sang the amazing track "Et andet liv" (Another life) for her character in the series. As Kris Anna David performed altogether 5 songs in the series. Anna David's artistic career made a head start back in 1999, when she was 14 years old. She played her little character as "Drummergirl Betty" in the multi awarded musical movie "Dancer in the Dark" by Lars von Trier in 2000. At the same time Anna David recorded her first songs in a professional recording studio and had her record debut in 2000. Today Anna David is a double platinum selling artist. She has written and released a great amount of singles, EP's and 3 danish albums in 2005, 2007 and 2009. The main part has sold gold and platinum. She has received great praise for her singing, for instance 15 musical nominations and she has won 3. Apart from her own songs Anna David has won gold as a song writer for the debut album from a new Danish girl group "Sukkerchok" in 2009. Moreover Anna David has written and recorded the title song "Når en engel si'r farvel" (When an angel says goodbye) for the award winning and Emmy nominated TV series "Mille" in 2009 on the national channel DR. Anna David is a musical talent by nature with an absolute pitch, and she has from the age of 8 trained in piano, drums, singing and dance. "Store Drømme" has shown, that Anna David not only is a gifted singer and composer, but that she also has natural capabilities for acting. "Store Drømme" has ignited her passion for acting. In addition to her extraordinary musical talent Anna David is unusually emotionally gifted and she is not afraid of letting others become aware of the innermost things of her heart. This beautiful threesomeness maybe is the key to her convincing acting, her paramount lyrics and intense performance at her concerts. As a person Anna David is a humble and engaged person. Therefore it is self evident for her to take part in different charity arrangements, for instance as ambassador for "Børnecancerforeningen" (Child Cancer Foundation). In spite of her young age Anna David knows, that the greatest gift to have is to be able to be giving.