Play

Play Next

Add to queue
Play

Play Next

Add to queue

615 plays

Play

Play Next

Add to queue

1,094 plays

Play

Play Next

Add to queue

2,232 plays

Play

Play Next

Add to queue

6,461 plays
Location BRONX, New York, PR

Profile Views: 36317

Last Login: 7/5/2010

Member Since 3/4/2006

Website WWW.TRIBALWINDS-INNERMUSIC.COM

Record Label TRIBAL WINDS

Type of Label Indie

Bio

..A..ntonio ..O..casio grew up in the South Bronx where the neighborhoods were booming with a rich sound in music that included both African American and Puerto Rican culture. The combination and sometimes integration of both cultures made an excellent arena for Antonio to have a broad and wonderful musical experience....... Read the rest of Antonio's biography ..HERE.. .. ............Myspace Layouts.. - ..Myspace Editor.. - ..Image Hosting....

Members

..VOCALS.. - Ana Lucia Perreira, Mustafa Akbar, Annette Taylor, ManChildBlack, Jannae Jordan, AMA & EMILIO, Vilvika Lohelaid, Samuel Wright.... ..CONGAS/PERCUSSION.. - Manuel Bizeau - congas, bongos, timbales, bata drums, John Robles, Raphael Padilla - bongos, Ruben Pagan.... ..KEYS.. - Kimsen Pilaut, Lou Rainone, Naomi Schartz, David Feldman.... ..HORNS.. - Aaron Heick - sax, flute, Jessica Valiente - flute, Nicholaa Lolai Matar - sax & flute, Ivo Lille - sax.... ..BASS.. - Chacho Schartz, Orlando Marin.... ..GUITAR.. - Jephte Guillaume, Chacho Schartz, Orlando Marin, Kristo Roots.... ..VIOLIN.. - Sam Bardfield, Arian Levin .... ..COLLABORATIONS.. - Louie 'Balo' Guzman, Dennis Perez/IRAMO, Michael Cole/Slam Mode ...... ...... ...... ...... ...... ...... ...... ...... ...... ...... ...... ...... ...... ...... ......

Influences

My Higher Power, Mami, My Brother Freddy, SANTANA, Stevie Wonder, Hector Lavoe, Fania Allstars, El Gran Combo, Earth, Wind & Fire, 70's Dance Music, The LOFT, and countless other Music lovers whom I have had the blessing to share my love for music with and vice verser.,

Sounds Like

My Vibe/Style of Raw Afro-Latin/World Rhythms - Meets Dance Music
No recent updates in this category.
Why not...
Bio:
A
ntonio
O
casio grew up in the South Bronx where the neighborhoods were booming with a rich sound in music that included both African American and Puerto Rican culture. The combination and sometimes integration of both cultures made an excellent arena for Antonio to have a broad and wonderful musical experience...
Read the rest of Antonio's biography
HERE
..
Member Since:
March 04, 2006
Members:
VOCALS
- Ana Lucia Perreira, Mustafa Akbar, Annette Taylor, ManChildBlack, Jannae Jordan, AMA & EMILIO, Vilvika Lohelaid, Samuel Wright
CONGAS/PERCUSSION
- Manuel Bizeau - congas, bongos, timbales, bata drums, John Robles, Raphael Padilla - bongos, Ruben Pagan
KEYS
- Kimsen Pilaut, Lou Rainone, Naomi Schartz, David Feldman
HORNS
- Aaron Heick - sax, flute, Jessica Valiente - flute, Nicholaa Lolai Matar - sax & flute, Ivo Lille - sax
BASS
- Chacho Schartz, Orlando Marin
GUITAR
- Jephte Guillaume, Chacho Schartz, Orlando Marin, Kristo Roots
VIOLIN
- Sam Bardfield, Arian Levin
COLLABORATIONS
- Louie 'Balo' Guzman, Dennis Perez/IRAMO, Michael Cole/Slam Mode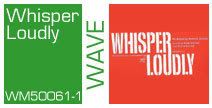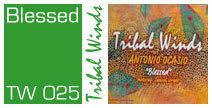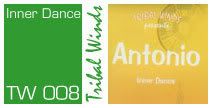 Influences:
My Higher Power, Mami, My Brother Freddy, SANTANA, Stevie Wonder, Hector Lavoe, Fania Allstars, El Gran Combo, Earth, Wind & Fire, 70's Dance Music, The LOFT, and countless other Music lovers whom I have had the blessing to share my love for music with and vice verser.,
Sounds Like:
My Vibe/Style of Raw Afro-Latin/World Rhythms - Meets Dance Music
Record Label:
TRIBAL WINDS