Play

Play Next

Add to queue
Play

Play Next

Add to queue

1,012 plays

Play

Play Next

Add to queue

1,010 plays
Genre: Hip Hop / Indie / Rap

Location BAKERSFIELD, California, US

Profile Views: 16174

Last Login: 4/14/2012

Member Since 4/7/2005

Website http://www.aplus9records.com

Record Label A+9 Records

Type of Label Indie

Bio

...... ...... ..A+9 Records is committed to releasing the finest quality hip hop the underground has to offer. Stay tuned for some great releases this coming year.........A+9 Records Artist Roster:........Aeon Grey.. - Aeon Grey dwells in a city infatuated with trendy urban development that contrasts the already overbearing suburban sprawl. Refusing to simply follow the course of his city's stagnant development, Aeon Grey works to define himself in the media molded environment. Using his mixture of originality and never wavering integrity to spread a sense of pride. Aeon Grey brings a new voice, a new viewpoint, and a new spin on hip-hop that keeps listeners interested in his new Curriculum for the continuously evolving Primates...------------....Pseudo Sleep Project.. - It is impossible to separate the beginning of A+9 Records and Pseudo Sleep Project. At the center of both is, Iowa native, Aaron Ashe. After making the move to California he founded A+9 Records in 2001. Aaron Ashe has used the mid west work ethic to his advantage and spent many long hours on planes, in cars, sleeping on peoples' couches, in recording studios and at shows trying to get a new independent recording label off the ground. And from that time and those experiences Pseudo Sleep Project was born. PSP is a collaborative idea for new forms and sounds. PSP is committed to making good music as apposed to the current over saturated mainstream market that seems bent on turning out crappy singles focused on how much money, bling, and women the artist has. From the search for more meaningful music, Pseudo Sleep Project was born. Stay awake because the future is bright...------------....Skylar Johnson.. - When people listen to songs by Skylar Johnson a typical reaction is; "Skylar's songs sound different than most hip hop" or "I've never heard a producer use a piano like that before". This is true and it is no mistake that Skylar is distinguishing himself from the rest of the pack. Unlike many emcees in the game Skylar, for the most part, creates every aspect of his songs. He is a true triple threat, emcee, producer, and DJ. He fine tunes these three elements with laser-point focus. His multi-layered beats are characterized by interesting piano and guitar sounds that intertwine as an equal part to his well crafted, interesting, heart-felt rhymes that put most other emcees to shame. Skylar Johnson is a unique artist in a genre characterized by overused images and sounds. Sklyar is different and that is no mistake, it is by design...------------....Luke Geraty.. - Luke Geraty is recording his up and coming release "10,000 Things That i Love About You", which will feature some excellent guests, as well as some surprises in the production area. he basically spends his hours driving across the country rapping, or his hours staying up late on the Internet while he should be recording...------------....Chuck T.. - Chuck has been supplying the Midwest with beats and rhymes since '98. After producing, recording, and performing with multiple groups and a few side projects, Chuck T is taking on a new solo venture with his arrival to the Minneapolis hip hop scene. Look for his new album, .."Digging up Silence DoGood,".. to hit the streets early 2007 while a few collaboration projects are slated for later in the year. .. .. .. .. ....MySpace Editor.... ..MySpace Layouts.. ..MySpace Editor.. ..Icons Collage.. ..MySpace Graphics.. ..MySpace Codes.. .. .. .. .. .. .. ....MySpace Editor.... ..MySpace Layouts.. ..MySpace Editor.. ..Icons Collage.. ..MySpace Graphics.. ..MySpace Codes.. .. ..

Members

..A+9 Talent Roster:................Aeon Grey................Pseudo Sleep Project................Skylar Johnson................Luke Geraty................Chuck T........ ......SKYLAR JOHNSON Killinesses .......... ......AEON GREY Primate Curicullum ..........

Influences

Sounds Like
No recent updates in this category.
Why not...
Bio: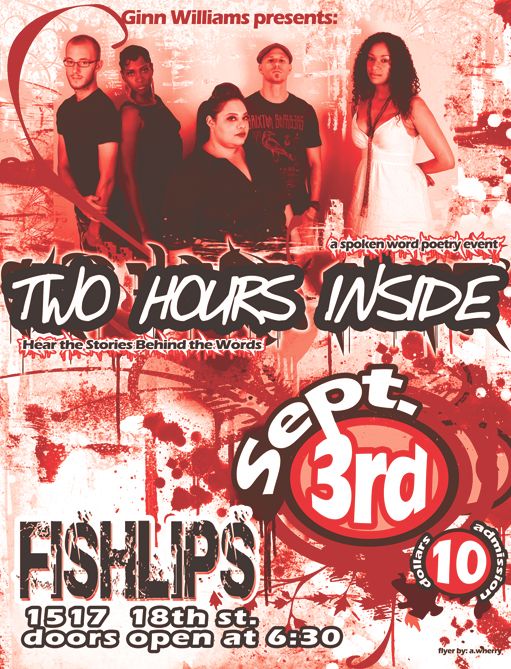 A+9 Records is committed to releasing the finest quality hip hop the underground has to offer. Stay tuned for some great releases this coming year.
..A+9 Records Artist Roster:..
Aeon Grey
- Aeon Grey dwells in a city infatuated with trendy urban development that contrasts the already overbearing suburban sprawl. Refusing to simply follow the course of his city's stagnant development, Aeon Grey works to define himself in the media molded environment. Using his mixture of originality and never wavering integrity to spread a sense of pride. Aeon Grey brings a new voice, a new viewpoint, and a new spin on hip-hop that keeps listeners interested in his new Curriculum for the continuously evolving Primates.
------------
Pseudo Sleep Project
- It is impossible to separate the beginning of A+9 Records and Pseudo Sleep Project. At the center of both is, Iowa native, Aaron Ashe. After making the move to California he founded A+9 Records in 2001. Aaron Ashe has used the mid west work ethic to his advantage and spent many long hours on planes, in cars, sleeping on peoples' couches, in recording studios and at shows trying to get a new independent recording label off the ground. And from that time and those experiences Pseudo Sleep Project was born. PSP is a collaborative idea for new forms and sounds. PSP is committed to making good music as apposed to the current over saturated mainstream market that seems bent on turning out crappy singles focused on how much money, bling, and women the artist has. From the search for more meaningful music, Pseudo Sleep Project was born. Stay awake because the future is bright.
------------
Skylar Johnson
- When people listen to songs by Skylar Johnson a typical reaction is; "Skylar's songs sound different than most hip hop" or "I've never heard a producer use a piano like that before". This is true and it is no mistake that Skylar is distinguishing himself from the rest of the pack. Unlike many emcees in the game Skylar, for the most part, creates every aspect of his songs. He is a true triple threat, emcee, producer, and DJ. He fine tunes these three elements with laser-point focus. His multi-layered beats are characterized by interesting piano and guitar sounds that intertwine as an equal part to his well crafted, interesting, heart-felt rhymes that put most other emcees to shame. Skylar Johnson is a unique artist in a genre characterized by overused images and sounds. Sklyar is different and that is no mistake, it is by design.
------------
Luke Geraty
- Luke Geraty is recording his up and coming release "10,000 Things That i Love About You", which will feature some excellent guests, as well as some surprises in the production area. he basically spends his hours driving across the country rapping, or his hours staying up late on the Internet while he should be recording.
------------
Chuck T
- Chuck has been supplying the Midwest with beats and rhymes since '98. After producing, recording, and performing with multiple groups and a few side projects, Chuck T is taking on a new solo venture with his arrival to the Minneapolis hip hop scene. Look for his new album,
"Digging up Silence DoGood,"
to hit the streets early 2007 while a few collaboration projects are slated for later in the year. .. .. .. ..
Member Since:
April 07, 2005
Members:
A+9 Talent Roster:
Aeon Grey
Pseudo Sleep Project
Skylar Johnson
Luke Geraty
Chuck T
SKYLAR JOHNSON Killinesses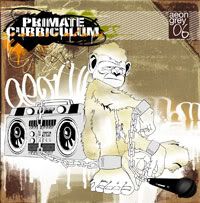 AEON GREY Primate Curicullum
Record Label:
A+9 Records