About me:
Once a slaughterhouse, then squatted and now austria's biggest and most popular alternative location with four different venues - from the small party room over one small and one big hall to the open air stage. and yes, this profile is official and maintained by the arena crew.
for further information: arena@arena.co.at
A-1030 vienna/baumgasse80/phone++43(0)17988595
www.arena.co.at
.. ..
Who I'd like to meet: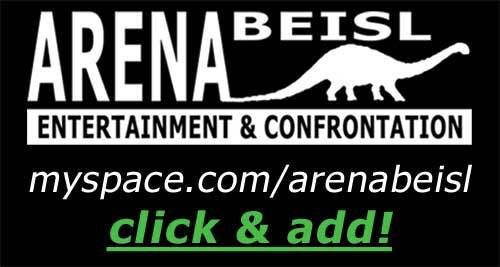 ..
ARENA WIEN
Wirb ebenfalls für deine Seite
..
AUS GEGEBENEN ANLASS: "Wir empfehlen, auschließlich Karten über unsere offiziellen Vorverkaufspartner zu kaufen. Nicht beauftragte Dritte verkaufen teilweise österreichweit Tickets für unsere Veranstaltungen mit nicht unerheblichen Aufpreisen! Rechtlich können wir dagegen nicht vorgehen, daher rufen wir zum Boykott dieser Verkäufer auf! Auf unserer Homepage haben wir unter dem Punkt "Vorverkauf" alle offiziellen Arena Vorverkaufspartner gelistet. Bei fremdveranstalteten Konzerten könnt ihr zusätzliche Stellen auf der jeweiligen Homepage des Veranstalters entnehmen." WWW.ARENA.CO.AT
ARENA WIEN has 10412 friends.