Play

Play Next

Add to queue
Play

Play Next

Add to queue

1,705 plays

Play

Play Next

Add to queue

1,167 plays

Play

Play Next

Add to queue

759 plays

Play

Play Next

Add to queue

564 plays

Play

Play Next

Add to queue

499 plays
Genre: Hardcore

Location MANCHESTER, New Hampshire, US

Profile Views: 32485

Last Login: 12/17/2010

Member Since 9/22/2008

Website ARRESTRECORDS.BIGCARTEL.COM

Record Label .. ARREST RECORDS ..

Type of Label Indie

Bio

..AR 1... Ignorance "World of Waste" CD OUT NOW!.. It has 7 brand new jams and includes the demo for those of you who slept. So all and all there are 11 sweet anthems that will forever change hardcore music.Straight up hardcore mixed with a bit of punk in the vein of Death Threat, Madball, Word For Word, Hammer Bros. and Agnostic Front. .. ...... .. ...... .. .. .. ..AR 2... Doggfight U.S./Word For Word split 7" second press sold out!.. Doggfight U.S. – A great punk band from the Merrimack Valley , MA area. These guys have a tight kick ass street/hardcore punk sound. The vocals really stick out as the singer sings very clear and very strong, while incorporating a nice mix of gang vocals. If you like classic Dropkick Murphy's, The Bruisers or The Boils you will love these guys. The Focus of "Doggfight U.S." is about the working class hero, working to death for either honor or glory. This is a true punk band for real people. .. .. .."Manchester, New Hampshire's Word For Word bring a style of hardcore that is at the same time heavy, melodic and street smart, bringing together the best of bands like H2O, Ten Yard Fight, Sheer Terror and Integrity." -Revhq.com .. .... .......... .. .. ..AR 3... Hammer Bros "The Kids Are Dead" second press LP out now ! .... ..This is going to be the second press of "The kids Are Dead" originally released by Welfare Records. This new edition will have brand new artwork by Angry Al from Precision body Arts in Nashua, NH . First press: 100 green, 400 black... .............. .. .. .. ..AR 4... The Nasty- "Graves" CD.. We are proud to announce that The Nasty hailing from Dover, NH are now part of the Arrest Records family. Expect to be ripped apart by their brutal in your face fuck you thrash core. For fans of XfilesX and Outbreak. Thrash your asshole off!.. ...... ..AR 5...The Bonus Army-"Negative Outlooks" 7".. This is a 10 song 7 that you will not be able to stop listening to! With 10 songs just under 13 minutes you can tell this is going to be a fast pissed off record. Record purchase come with digital download! ........ ..AR 6...The Fake Boys-"This is where Our Songs Live" CD.. The highly anticipated 12 song full length CD from The Fake Boys! Now up on THEFAKEBOYS.BIGCARTEL.COM........ ..AR 7...Late Nite Wars "Every Other Saturday" 7".... Brand new 3 song EP from the MV's Late Nite Wars. For fans of fun pop punk. NOW AVAILABLE @ ARRESTRECORDS.BIGCARTEL.COM........ ..AR 8... Word For Word "Manchester Forever" CD.... This is the sophomore full length CD from Manchester, NH's skinhead hardcore outfit. This CD contains unreleased material, once vinyl only songs, and the brand new 5 song "Courage Over Fear" EP. "Manchester Forever" has 13 songs and is now up @ ARRESTRECORDS.BIGCARTEL.COM...... ..AR 9... Persist "The Untold Story" CD....Great hardcore from Australia, CDs are now in! For fans of Verse, Heave Heart and The Effort. Pick up "The Untold Truth" now at ARRESTRECORDS.BIGCARTEL.COM...... ..AR 10... Hammer Bros "Sleep Forever" CD/7".... Hammer Bros just got out of the Studio with 5 brand new songs! Recorded by Ryan Stack from Andrews Lane Recording Company "Sleep Forever" is now up for Pre-Order at http://hammerbros.bigcartel.com/ . The group just posted the titled track! Hear it now @ myspace.com/hammerbros . Pre-Order now @ http://hammerbros.bigcartel.com/ ........ ..AR 11... Had It "Spit Venom" CD.. Straight up hardcore from Sydney,Australia! Had It present "Spit Venom" their new CD now available from Arrest Records! For fans of classic NYHC. real old style from down under. "Spit Venom" is now available world wide. check out Had It and hear some jams from "Spit Venom" now at http://www.myspace.com/haditftw ........ ..AR 12...Villain "It's Rough" CD....For those of you who are unfamiliar with Villain they are hardcore punk band from Marlborough mass. this brand new 11 song CD has songs about the banking fucking you to people commiting fouls at party's. Don't miss out on this deal. Hear some tracks now @ www.myspace.com/villainma. Order now @ http://arrestrecords.bigcartel.com...... ..AR 13...Watchfire "The Resurrection Of The Truth" CD.. ..We are proud to announce that Watchfire has joined the AR family. Hailing from the Merrimack Valley Watchfire plays intense, in your face hardcore/metal! You can NOW Order their new Debut full-length CD "The Resurrection of the Truth" at http://arrestrecords.bigcartel.com/ Check out new tracks from this CD @ www.myspace.com/watchfirema ...... ..AR 14...Vanity "Hitting Home" CD.. Perth, Western Australia"s Vanity just signed to Arrest Records! check out their "Hitting home" CD available all over the world. vanity is for fans of XfilesX,Converge,Hammer Bros, American Nightmare, and other great intense hc/metal acts. Hear some songs from "Hitting Home" now @ http://www.myspace.com/vanityhc ...... ..AR 19... Think Again "The End is Nigh" CD....It's hard to believe that a band this talented that has been around for almost 3 years hasn't had an official release. We're proud to be the ones to change that by releasing Think Again's debut full length "The End Is Nigh" on Arrest Records. For those who are unfamiliar with the group, they are based out of the Merrimack Valley, MA scene and play heavy upbeat hardcore in the vain of the Cro-Mags/Integrity. Hear 4 new songs from "The End Is Nigh" now @ myspace! http://www.myspace.com/thinkagainMA Preorder now @ http://arrestrecords.bigcartel.com/ ...... .... .. .. ...... ..

Members

the Bonus Army ,Doggfight U.S.,The Fake Boys, Had It, Hammer Bros, Ignorance, Late Nite Wars, The Nasty, Persist, Think Again,Vanity, Villain, Watchfire, and Word For Word!

Influences

Sounds Like
Bio:
AR 1.
Ignorance "World of Waste" CD OUT NOW!
It has 7 brand new jams and includes the demo for those of you who slept. So all and all there are 11 sweet anthems that will forever change hardcore music.Straight up hardcore mixed with a bit of punk in the vein of Death Threat, Madball, Word For Word, Hammer Bros. and Agnostic Front.
AR 2.
Doggfight U.S./Word For Word split 7" second press sold out!
Doggfight U.S. – A great punk band from the Merrimack Valley , MA area. These guys have a tight kick ass street/hardcore punk sound. The vocals really stick out as the singer sings very clear and very strong, while incorporating a nice mix of gang vocals. If you like classic Dropkick Murphy's, The Bruisers or The Boils you will love these guys. The Focus of "Doggfight U.S." is about the working class hero, working to death for either honor or glory. This is a true punk band for real people.
"Manchester, New Hampshire's Word For Word bring a style of hardcore that is at the same time heavy, melodic and street smart, bringing together the best of bands like H2O, Ten Yard Fight, Sheer Terror and Integrity."
-Revhq.com
AR 3.
Hammer Bros "The Kids Are Dead" second press LP out now !
This is going to be the second press of "The kids Are Dead" originally released by Welfare Records. This new edition will have brand new artwork by Angry Al from Precision body Arts in Nashua, NH . First press: 100 green, 400 black.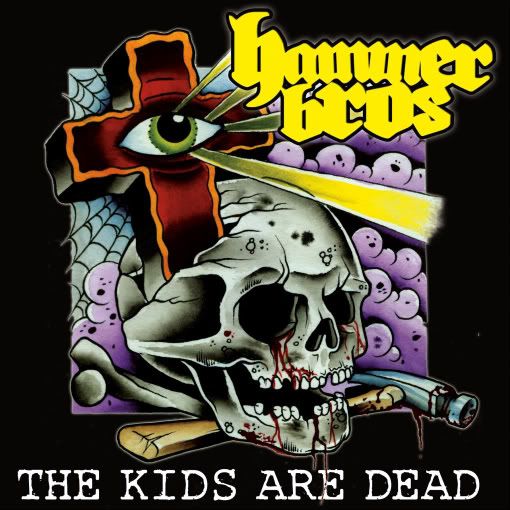 AR 4.
The Nasty- "Graves" CD
We are proud to announce that The Nasty hailing from Dover, NH are now part of the Arrest Records family. Expect to be ripped apart by their brutal in your face fuck you thrash core. For fans of XfilesX and Outbreak. Thrash your asshole off!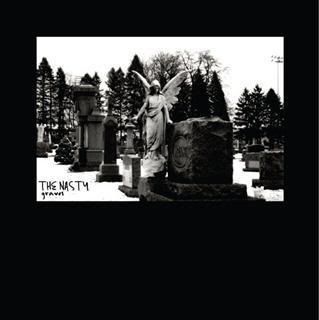 AR 5.
The Bonus Army-"Negative Outlooks" 7"
This is a 10 song 7 that you will not be able to stop listening to! With 10 songs just under 13 minutes you can tell this is going to be a fast pissed off record. Record purchase come with digital download!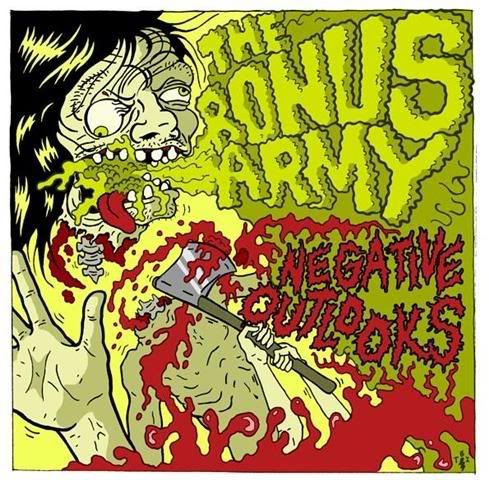 AR 6.
The Fake Boys-"This is where Our Songs Live" CD
The highly anticipated 12 song full length CD from The Fake Boys! Now up on
THEFAKEBOYS.BIGCARTEL.COM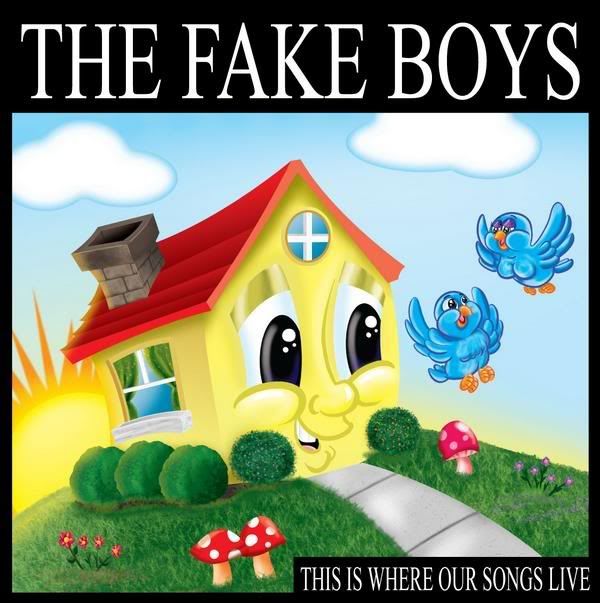 AR 7.
Late Nite Wars "Every Other Saturday" 7"
Brand new 3 song EP from the MV's Late Nite Wars. For fans of fun pop punk. NOW AVAILABLE @
ARRESTRECORDS.BIGCARTEL.COM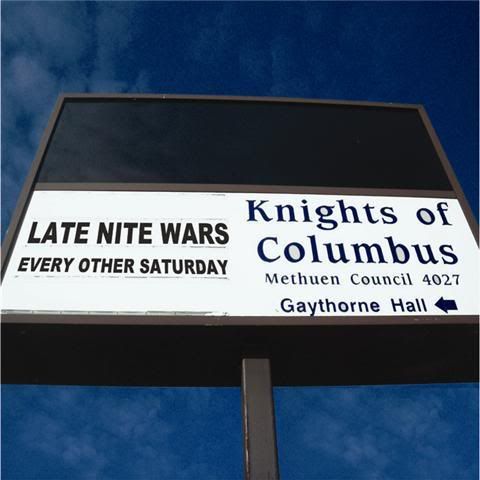 AR 8.
Word For Word "Manchester Forever" CD
This is the sophomore full length CD from Manchester, NH's skinhead hardcore outfit. This CD contains unreleased material, once vinyl only songs, and the brand new 5 song "Courage Over Fear" EP. "Manchester Forever" has 13 songs and is now up @
ARRESTRECORDS.BIGCARTEL.COM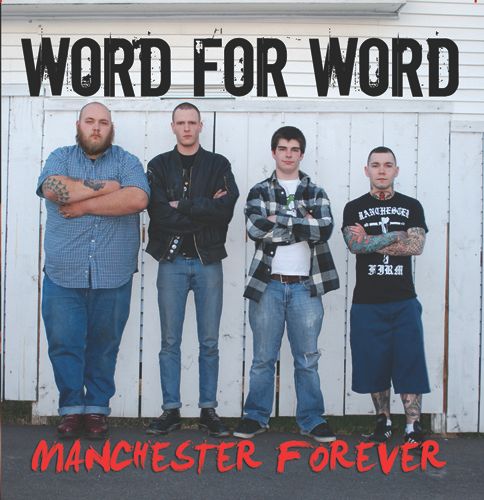 AR 9.
Persist "The Untold Story" CD
Great hardcore from Australia, CDs are now in! For fans of Verse, Heave Heart and The Effort. Pick up "The Untold Truth" now at
ARRESTRECORDS.BIGCARTEL.COM
AR 10.
Hammer Bros "Sleep Forever" CD/7"
Hammer Bros just got out of the Studio with 5 brand new songs! Recorded by Ryan Stack from Andrews Lane Recording Company "Sleep Forever" is now up for Pre-Order at
http://hammerbros.bigcartel.com/
. The group just posted the titled track! Hear it now @
myspace.com/hammerbros
. Pre-Order now @
http://hammerbros.bigcartel.com/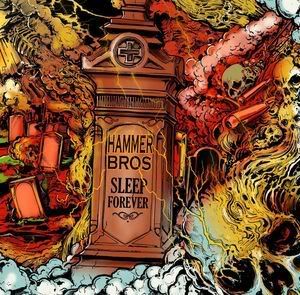 AR 11.
Had It "Spit Venom" CD
Straight up hardcore from Sydney,Australia! Had It present "Spit Venom" their new CD now available from Arrest Records! For fans of classic NYHC. real old style from down under. "Spit Venom" is now available world wide. check out Had It and hear some jams from "Spit Venom" now at
http://www.myspace.com/haditftw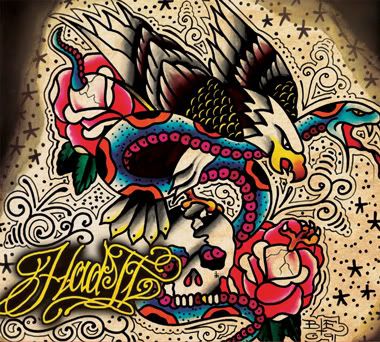 AR 12.
Villain "It's Rough" CD
For those of you who are unfamiliar with Villain they are hardcore punk band from Marlborough mass. this brand new 11 song CD has songs about the banking fucking you to people commiting fouls at party's. Don't miss out on this deal. Hear some tracks now @
www.myspace.com/villainma
. Order now @
http://arrestrecords.bigcartel.com
AR 13.
Watchfire "The Resurrection Of The Truth" CD
We are proud to announce that Watchfire has joined the AR family. Hailing from the Merrimack Valley Watchfire plays intense, in your face hardcore/metal! You can NOW Order their new Debut full-length CD "The Resurrection of the Truth" at
http://arrestrecords.bigcartel.com/
Check out new tracks from this CD @
www.myspace.com/watchfirema
AR 14.
Vanity "Hitting Home" CD
Perth, Western Australia"s Vanity just signed to Arrest Records! check out their "Hitting home" CD available all over the world. vanity is for fans of XfilesX,Converge,Hammer Bros, American Nightmare, and other great intense hc/metal acts. Hear some songs from "Hitting Home" now @
http://www.myspace.com/vanityhc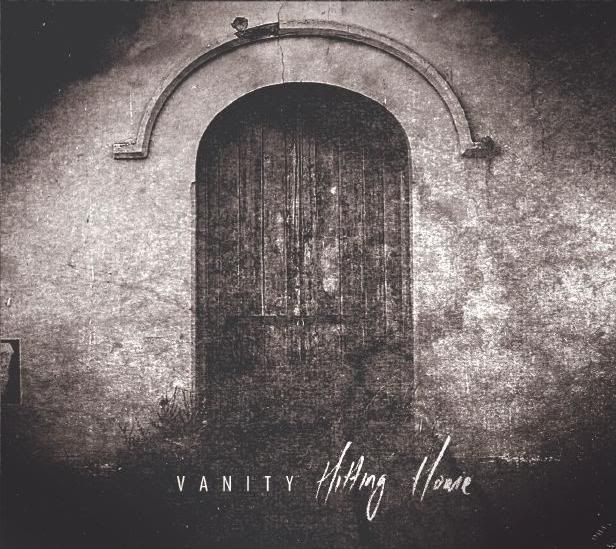 AR 19.
Think Again "The End is Nigh" CD
It's hard to believe that a band this talented that has been around for almost 3 years hasn't had an official release. We're proud to be the ones to change that by releasing Think Again's debut full length "The End Is Nigh" on Arrest Records. For those who are unfamiliar with the group, they are based out of the Merrimack Valley, MA scene and play heavy upbeat hardcore in the vain of the Cro-Mags/Integrity. Hear 4 new songs from "The End Is Nigh" now @ myspace!
http://www.myspace.com/thinkagainMA
Preorder now @
http://arrestrecords.bigcartel.com/
Member Since:
September 22, 2008
Members:
the Bonus Army ,Doggfight U.S.,The Fake Boys, Had It, Hammer Bros, Ignorance, Late Nite Wars, The Nasty, Persist, Think Again,Vanity, Villain, Watchfire, and Word For Word!
Record Label:
ARREST RECORDS