Play

Play Next

Add to queue
Play

Play Next

Add to queue

4,341 plays

Play

Play Next

Add to queue

2,710 plays

Play

Play Next

Add to queue

2,806 plays

Play

Play Next

Add to queue

1,203 plays
Genre: Progressive / Psychedelic / Rock

Location Hereford, Midlands, UK

Profile Views: 59389

Last Login: 5/3/2013

Member Since 6/21/2009

Type of Label Unsigned

Bio

.. .. .. .. .. .. .. .............................. .. .. ........ .. ........ .. .. .. .. .. .. .. .. .. .. .. .. .. .. .. .. .. .. .. .. ..WEBSITE.. - ..aulos.bandcamp.com.. ....MEMBERS.. - Oli Montez / Josh Lamdin ....BOOKING.. - ..aulosband@hotmail.com.. ....MANAGEMENT.. - ..Naomi Preece.. ....LABEL.. - UNSIGNED ........ .... ............................ ................ .. .. " Geeks are a growth in the industry in the digital age. You're an action item. Totally Kenobi." - Martin Robinson - NME .... "It's Fucking Rad." James Brown - Pulled Apart By Horses. .... "Dudes rad tracks!!!" Owen Mallon - Noumenon .... "If U2 Were like that I would have a Hemorrhage." - Doz - Clay Statues .... "They have more pedals that Halford's bike section. And what are those pedals used for? They are used for creating the weirdest, widest array of sounds and noises that you are likely to find in the space of 30 minutes. don't think there has, in the entire history of the internet, ever been a more appropriate time and place to type these three letters: WTF. But I mean that in a good way." - Valley Cat Press (Condensed) .... "Aulos from Hereford, a two-part group consisting of one of the most talented drummers I had ever seen and one of the most mental guitarists to be viewed through my eyes. As Harvey white abused his kit with laser sharp precision, Oli Montez casually with his back to the audience fingered his fret board like it was a beautiful woman and slammed at various devices on the floor to make the whole experience louder. Their last track made me very happy indeed, although I had heard of this being done..I'd never seen it live before me... the live, on stage sampling of an original Nintendo Game boy. Fuck did it add to the music, it was awesome!" - JOWELL @ Sounds Incorporated. .... Aulos - Wolverines: Etnies BMX Viral .. .. .. .. .. .. .. ......Anthony Watkinson Etnies Advert.. from ..Chris Wilmshurst.. on ..Vimeo.....

Members

Influences

Sounds Like
No recent updates in this category.
Why not...
Bio:
..
.. ..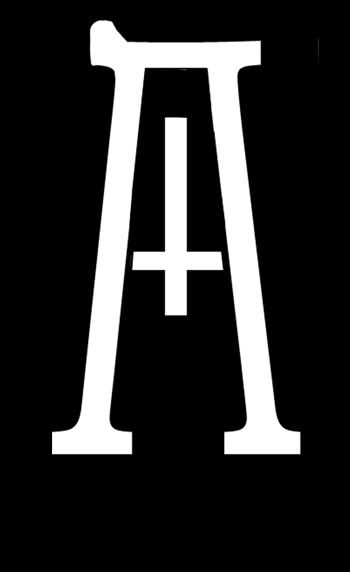 WEBSITE
-
aulos.bandcamp.com
MEMBERS
- Oli Montez / Josh Lamdin
BOOKING
-
aulosband@hotmail.com
MANAGEMENT
-
Naomi Preece
LABEL
- UNSIGNED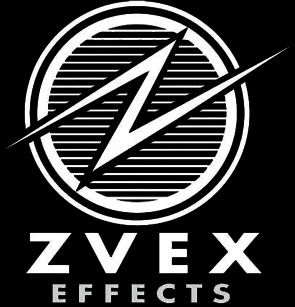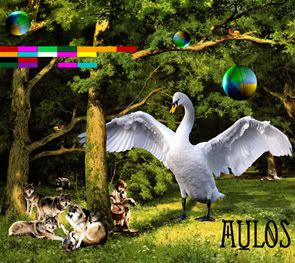 .. " Geeks are a growth in the industry in the digital age. You're an action item. Totally Kenobi." - Martin Robinson - NME
"It's Fucking Rad." James Brown - Pulled Apart By Horses.
"Dudes rad tracks!!!" Owen Mallon - Noumenon
"If U2 Were like that I would have a Hemorrhage." - Doz - Clay Statues
"They have more pedals that Halford's bike section. And what are those pedals used for? They are used for creating the weirdest, widest array of sounds and noises that you are likely to find in the space of 30 minutes. don't think there has, in the entire history of the internet, ever been a more appropriate time and place to type these three letters: WTF. But I mean that in a good way." - Valley Cat Press (Condensed)
"Aulos from Hereford, a two-part group consisting of one of the most talented drummers I had ever seen and one of the most mental guitarists to be viewed through my eyes. As Harvey white abused his kit with laser sharp precision, Oli Montez casually with his back to the audience fingered his fret board like it was a beautiful woman and slammed at various devices on the floor to make the whole experience louder. Their last track made me very happy indeed, although I had heard of this being done..I'd never seen it live before me... the live, on stage sampling of an original Nintendo Game boy. Fuck did it add to the music, it was awesome!" - JOWELL @ Sounds Incorporated.
Aulos - Wolverines: Etnies BMX Viral
Anthony Watkinson Etnies Advert from Chris Wilmshurst on Vimeo.
Member Since:
June 21, 2009