No recent updates in this category.
Why not...
Hieronymous Superfly hasn't earned any badges yet... have you?
General

"O Marvel! a garden amidst the flames. My heart has become capable of every form: it is a pasture for gazelles and a convent for Christian monks, and a temple for idols and the pilgrim's Kaa'ba, and the tables of the Torah and the book of the Quran. I follow the religion of Love: whatever way Love's camels take, that is my religion and my faith."

-ibn al-..Arabi, Tarjuman al-Ashwaq, in The Mystics of Islam, translated by Reynold A Nicholson

The Dadaists, obscure & experimental music, luaus, Blenheim Red Cap Ginger Ale, reading, designing/ throwing theme parties, The Marx Brothers, The Jacuzzi Brothers, road trips involving hot springs, Burning Flipside, gardening, writing, hootenannies, film, thrift shopping, making art, collecting masks, celebrating every possible holiday, jug bands, Mardi Gras, camping, lowbrow art, put-ons, psychogeography, WFMU, Bohemianism, monkeys, Sufism, Red Zinger, lost empires, Hallowe'en, old slang, eccentrics, Immediatism, Imaginal realms, the Temporary Autonomous Zone, Project Mayhem, 1960s pop culture, garage rock, slacking on Sundays, Operation Mindfuck, the Hot Tub Mystery Religion, more monkeys, my friends who are like family and those family members who are also my friends, Moorish Orthodoxy, mail-order mysticism, Magick, esoteric art, fraternal and secret societies, Hindu Tantra, DJ-scoring silent films, Shaivism, Taoism and the exotic/ erotic side of life.

Music

powered by frazy.com

http://groups.myspace.com/weirdomusica

Siddhartha listened. He was now nothing but a listener, completely concentrated on listening, completely empty, he felt, that he had now finished learning to listen. Often before, he had heard all this, these many voices in the river, today it sounded new.

Already

, he could no longer tell the many voices apart, not the happy ones from the weeping ones, not the ones of children from those of men, they all belonged together, the lamentation of yearning and the laughter of the knowledgeable one, the scream of rage and the moaning of the dying ones, everything was one, everything was intertwined and connected, entangled a thousand times.

And everything together

, all voices, all goals, all yearning, all suffering, all pleasure, all that was good and evil, all of this together was the world. All of it together was the flow of events, was the music of life.

And when Siddhartha was listening attentively to this river

, this song of a thousand voices, when he neither listened to the suffering nor the laughter, when he did not tie his soul to any particular voice and submerged his self into it, but when he heard them all, perceived the whole, the oneness, then the great song of the thousand voices consisted of a single word, which was Om: the perfection.

"Do you hear

, " Vasudeva's gaze asked again.

Brightly

, Vasudeva's smile was shining, floating radiantly over all the wrinkles of his old face, as the Om was floating in the air over all the voices of the river.

Mars

, Jimmy Mitchell, Olivia Tremor Control, The Sunshine Fix, Circulatory System, Hanadensha, T.A.G.C., Lovage, Dictators, Germs, Fantomas, Lustmord, H.N.A.S., Randy Greif, Slayer, Motorhead, Bad Livers, Agony Column, Roky Erickson, The Didjits, T. Tex Edwards, Annette Funicello, The Seeds, Violent Onsengeisha, Cabaret Voltaire, Rhythm & Noise, The Residents, Chrome, Guru Guru, S.P.K., E.A.R., Antenna Farm, Francis Dhomont, Secret Chiefs 3, Renaldo & the Loaf, Acid Mothers Temple & the Melting Paraiso UFO, Carl Stalling, The Apples in Stereo, Finntroll, Finnish folk & metal, The Gaza Strippers, The Clash, Magma, Sun Ra, The Sun City Girls, Of Montreal, Nurse With Wound, Richard Cheese, The Master Musicians of Jajouka, Massti Shadhu, Shalabi Effect, Enoch Light & His Light Brigade, Cab Calloway, Popol Vuh, Barnes & Barnes, Klaatu, Iggy Pop, Suicide, New York Dolls, Subway Sect, Undertones, Boomtown Rats, Mutantes, Dogbowl, Camper Van Beethoven, The Dickies, The Bonzo Dog Band, The Pixies, Tenpole Tudor, Moondog, Prudence & Patience, Les Baxter, Little Peggy March, Julie Cruise, The Beach Boys, T Rex, The Cramps, The Sonics, Electric Prunes, Charlie Feathers, Love, The Kinks, The Who, Edmundo Ros & the Sons of the Buddha, Taj Mahal Travelers, Christoph Heeman, Screamin' Jay Hawkins, Dukes of the Stratosphere (XTC), The Chocolate Watchband, Boyd Rice, Do Make Say Think, Dooms UK, Dean Martin, Perry Como, The Buzzcocks, Magazine, Ultravox, The Ames Brothers, The Holy Modal Rounders, Jug Bands, Dean Elliott (did the Dr. Seuss cartoon music), Spiritualized, Love and Rockets, Mr. Bungle, Lee "Scratch" Perry, Mad Professor, U-Roy, Calamalka Shredders, Eek-A-Mouse, Scientist, Augustus Pablo, King Tubby, Niney the Observer, Sly & Robbie, This Mortal Coil, Diamanda Galas, Dead Can Dance, Coil, Amon Duul 2, The Young Fresh Fellows, The Minus 5, Harry Partsch, No Doubt, Fats Waller, Rolling Stones (w/ Brian Jones!), The Judy's, The Stooges, Gong, Cocteau Twins, Boss Hogg, Danielle Dax, Eagles of Death Metal, Hawkwind, Elf Power, Elephant 6 Bands, Neutral Milk Hotel, Lupine Howl, Chris & Cosey and so much more...

Movies

The Wicker Man

,

The Devils

,

Waking Life

,

A Scanner Darkly

,

Curse of the Demon

,

Fall of the House of Usher (silent)

,

Matango

,

Montenegro

,

The Man Who Fell to Earth

,

Bad Timing

,

Fay Grimm

,

The Reflecting Skin

,

Rock & Roll High School

,

Fear No Evil

,

Pan's Labyrinth

,

Fitzcarraldo

,

Milk & Opium

,

The Game

,

The 7 Faces of Dr. Lao

,

Mars Needs Women

,

Sunset Boulevard

,

Riot on Sunset Strip

,

Ghetto Freaks

,

Isabelle Eberhart

,

The Silent Earth

,

28 Days Later

,

The Omega Man

,

The Ballad of Cable Hogue

,

Bad Boy Bubby

,

Dazed and Confused

,

House of Games

,

Ichi the Killer

,

Berkeley in the '60s

,

Apocalypse Now

,

My Dinner With Andre

,

Memento

,

Waking Life

,

Harold and Maude

,

El Topo

,

Tokyo Decadence

,

Grass

,

The Kingdom

,

The Sweet Movie

,

The Coca-Cola Kid

,

Brazil

,

Fear & Loathing in Las Vegas

,

Casino

,

Inherit the Wind

,

Green Snake

,

Zu: Warriors of the Magic Mountain

,

Lord of the Rings

,

The Haunting (original version)

,

Citizen Kane

,

Performance

,

The Secretary

,

Punch-Drunk Love

,

The Killer

,

Hard-Boiled

,

Videodrome

,

Gummo

,

To Kill a Mockingbird

,

Bringing Up Baby

,

From Russia With Love

,

Dawn of the Dead

,

It's Alive 2

,

Caligula

,

Spider Baby

,

Possession

,

Audition

,

Hair

,

The People vs. Larry Flynt

,

Psych-Out

,

The Wild Bunch

,

Orgazmo

,

Cafe Flesh

,

Duck Soup

,

Kundun

,

Things Change

,

eXistenZ

,

Preaching to the Perverted

,

Henry Fool

,

Island of Lost Souls

,

Man on the Moon

,

Go...and many

,

many more.

Television

Books

..

"...unfortunately barbarians do seem to serve a purpose in history, for when we have them as enemies at our gates we no longer have to judge ourselves. For a brief moment, anyway, our innate savagery is safely out there beyond the city walls and we can rejoice in in our self-righteousness and be smug in our petty civic virtues"

-Edward Whittemore

I highly recommend Edward Whittemore's astounding Jerusalem Quartet. The writing is breathtakingly beautiful and the characters resonate long after you finish the books. From Rabelasian humor to profound tragedy to heart-wrenching meditations on the human spirit, the Jerusalem Quartet has it all. These are simply the best books I have read in years!

http://www.relax.com.au/~amf47/jerusalemdreaming/

Anything by Phillip K. Dick, James Ellroy, Jonathon Carroll, Edward Whittemore, Thomas Pynchon, Charles Willeford, Hakim Bey, Umberto Eco, Aldous Huxley, Jilaladin Rumi, Ibn Arabi, Robert Anton Wilson, Alfred Jarry, Dan Simmons, H.P. Lovecraft, Edgar Allen Poe, Thomas Ligotti, Mark Leyner, Frank Herbert, Shel Silverstein, Dr. Seuss, Edgar Rice Burroughs, William S. Burroughs, Kenneth Grant, Austin Osman Spare, Dan Simmons, Flannery O'Conner, Harry Crews, Thomas Harris, Henry Corbin.

Also Finishing Touches by Thomas Tessier, A Bad Child's Book of Verse by Hilaire Belloc, House of Leaves; Catch-22 by Joseph Heller, Charlotte: Light & Dark, Time Enough for Love & Stranger in a Strange Land by Robert Heinlein, American Tabloid by James Ellroy, Mr. Mike: The Life and Work of Michael O'Donoghue- the Man Who Made Comedy Dangerous by Dennis Perrin, Pranks! by RE:Search Press, The Family by Ed Sanders. Comic Books/ Graphic Novels: The Invisibles, Promethea, The Incal, The Silver Surfer, Frank. Many, many more...

Heroes

I don't know about heroes, per se, but here's a list of folks I admire who have influenced me. First and foremost, the late Michael O'Donaghue and the late Bill Hicks- two men who took dark humor to the outer limits of what was acceptable. Hakim Bey, Sir Richard Burton (explorer- not the actor), Rumi, Max Ernst, Guy Debord, Giacomo Casanova, Brian Wilson, Aleister Crowley, Timothy Leary, Philip K. Dick, Ken Kesey, Ghandi, The Marx Brothers, Alfred Jarry, Orson Welles, Annie Sprinkle, John Lilly, Isabelle Eberhart, Michael Moore, the Dadaists, Tiny Tim, Howard Stern, Fitz Hugh Ludlow, Noble Drew Ali & Wilhelm Reich with his cloudbuster weather gun, orgone boxes and vision. ..

..
Play

Play Next

Add to queue

Play

Play Next

Add to queue

Play

Play Next

Add to queue

Play

Play Next

Add to queue

Play

Play Next

Add to queue
About me:
a>......"It is conventional to call ''monster'' any blending of dissonant elements. I call ''monster'' every original inexhaustible beauty."
-Alfred Jarry

Which Historical Lunatic Are You?
From the fecund loins of Rum and Monkey.
Actions Past, Present & Future
Direction
The Hot Tub Mystery Religion * Feast of Fools * Gods & Goddesses Ball * Blisskrieg (Second Gymnasium) * "The Mad God's Sacraments" (writer) in Three Myths of Gods, Devils & Beasts * JFK Prank at Dealy Plaza * Tlönista! * Lovecraft & Puf'n'stuf's Hi Fi Pandaemonium * The Laboratory of Love * Culture Jamming: The Bob Larson Show * Macumba! (editor) * The Eulessynian Hot Tub Mystery Religion pamphlet (editor) * Reign of Toads * Moorish Orthodox Church of America (Dallas)
Involvement
Shrine of the Peacock Angel (Flipside '06) * The Invisible College of Esoteric Disc Jockeys * The Empire of Fun * Precision Simian Social & Pleasure Club * New Clear Farm (writer) * Disturbathon * Gymnasium * Phillip K. Dick robot (writer: Gnostic dialogue) * 1997 CESNUR Conference (apologist/ presenter: Hot Tub Mystery Religion) * Highland Park Lodge #1150 A.F & .A.M. * Armageddon Fabulosa (writer) * Heliophobe Magazine (writer) * Six Foot Crow (writer) * The Sophisticate (writer) * Moogasmica (compilation & cover art) * Khalwat-i-Khidr * LaSalle's Adventure Riverboat Ride (Six Flags) * Roto-Disco (Six Flags)
Entertainer/DJ
Forbidden Books/ Gallery/ Coffee House * Lee Harvey's * Meridian Room * Expo Lounge * Disturbathon * Alice T. Cook & the Triangle of Tweak * Earth Party III * The Landing Pad with DJ Bonehead * Velvet Hookah * Deep Ellum Arts Festival *
Videography
God Bullies * Crash Worship * Nervebreakers * Hell House tour * The Cows * Disturbathon (1991) * Forbidden Books Anti-Poetry Night * Multiple Video Collages * The Hafler Trio at Club Dada *
Expunged From
Air Force J.R.O.T.C. * Diabolicrats of Disturbathon
Unfinished Work
Drums of Macumba * The Key Club of the 7 Rooms
I believe that the future of music is freeform.
"Everyone will live in their own cathedral. There will be rooms that will awaken fantasies more vivid than any drug. There will be houses where it will be impossible not to fall in love. Other houses will prove irresistibly attractive to the benighted traveller..." -Ivan Chtcheglov
""Like what you like, enjoy what you enjoy, don't be afraid to make slurping sounds, and don't take crap from anybody." -The Guns & Dope Party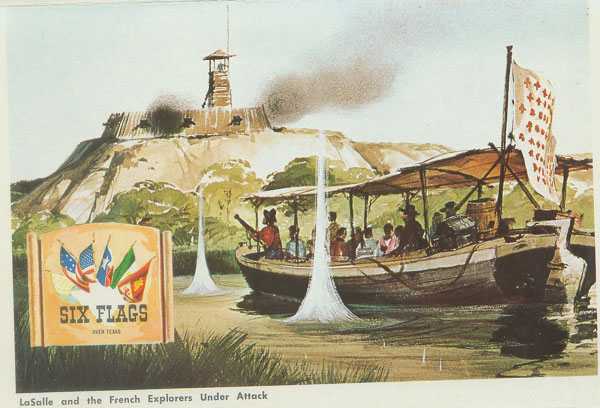 Who I'd like to meet:
I very much enjoy spinning for deeply creative people hosting unimaginable events, rituals, installations and salons. Why not enjoy ineffable, progressive sound at your next secret society soiree or sordid, sentimental sleepover. Music is magick!
The Improv Everywhere heroes of the No-Pants 2K8 Marathon. I doff my pants to you! (Thanks to Luz for pointing this out!)
Khidr, the Green Man.
I'd like to meet people who can spell and have mastered basic grammar.
PLEASE READ BEFORE ADDING ME:
If you are selling something, don't bother. I'm not buying.
I have more "friends" than I need and am not adding anyone who isn't sending me a brief message first.
I would like to meet people who blur the lines between art, science and spirituality, creators of unique and groundbreaking events, iconoclasts, anarchists, Moors, mystics, psychonauts, ethnobotanists, peace-makers, informed occultists, Utopians, goofballs, secret gardeners, fabulists, Mystery Religion pagans, self-metaprogrammers, mad scientists, human oddities, Quakers, Sufis, monkeys, Dionysians, pranksters and weirdos.
IF YOU DON'T PERSONALLY KNOW ME PLEASE DON'T USE MY COMMENT SPACE FOR YOUR ADVERTISEMENTS.
Marchesa Casati, the only woman who ever astonished Gabrielle D'Annunzio.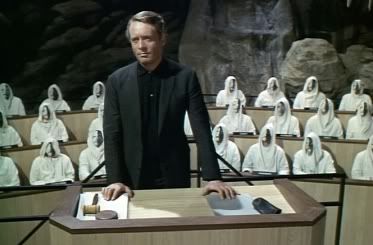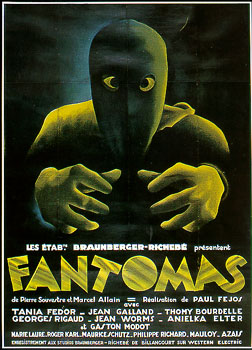 I worked on the gnostic dialogue modules for the Philip K. Dick android, who disappeared shortly after its premier and remains missing. I've met him but didn't get the chance to discuss enough. For more info: http://www.hansonrobotics.com/
Status:

Single

Here for:

Networking, Friends

Hometown:

Mountain of Fruits & Flowers

Orientation:

Straight

Body type:

6' 2" / Average

Ethnicity:

White / Caucasian

Religion:

Other

Zodiac Sign:

Gemini

Education:

Some college
Eclectic, experimental, lounge, theme-sets, jug-band, freak-outs, Dada. Support Freeform: the best music you've never heard!