Bali Yaaah brings one of the freshest new sounds out of Austin, Texas! Think love child between Velvet Underground and Depeche Mode. A fusion of psych, electronic, and world flare, this trio brings a power house of sound. Driven by band leader and organist Chris Brown (Space Invader Orchestra), complimented by guitarist Jonas Hodges (Blase Faire, X=X) and bassist Alan Uribe (Sub Oslo, Tacks, the boy disaster, and Charanga Cakewalk) together, the band evokes an alluring blend of dark synth-pop, and sixties psychedelia. Rhythmically, the group's influences come from around the world. Hints of African, Asian, and Latin traditions provide the backbone to many of the group's familiar, yet foreign compositions. Due to release an anticipated debut in December, Bali Yaaah is gearing up to make their mark! - "Psych and synth pop band Bali Yaaah – they've crossed a heavy-duty '60s vibe with the best '80s-inspired dark and dreamy dance synths that a new wave fan could ever hope for." - Laurie Gallardo KUT - "Swirly 60's psych mixed with classic 80's synth pop that some describe as the love child of Depeche Mode and Velvet Underground, BALI YAAAH fuse fuzzy organs and drum machines with with echoey vocals to develop their dark and seductive new wave influenced pop ala Ariel Pink. These guys just released their debut EP, Never Early Always last month and have opened for Wild Nothing and Abe Vigoda." - future sounds - "trio Bali Yaaah haunt the house with deep organ tones and dark waves of 1980s New Wave grain, which crystallize on a new EP" - Audra Schroeder
View Bali Yaaah's EPK Jonas Hodges (guitar), Alán Uribe (bass), Chris Brown (vocals, keys, beats)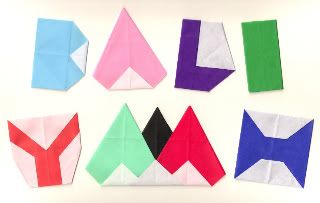 Bio:
mini mix tape by Bali Yaaah
Dusty blood spotted hands clinched to the steering wheel, wailing down the dark desert highway. Glad that it's over, that the day is done with only one chore left to do... dispose of the body. Bali Yaaah's distorted organ churning in the background, Synth lines converge and weave around singing guitars and fuzzy voodoo beats. "I'm in love with a stranger, I'm in love with a ghost".