Genre: Blues / Reggae / Rock

Location Radebeul, De

Profile Views: 74514

Last Login: 7/16/2012

Member Since 10/1/2006

Record Label Jugend- und Kulturzentrum

Type of Label Unsigned

Bio

Members

Influences

Sounds Like

BANDS: Cheap Stuff, Dufferpit, Lousy, The Fuzz, The Firelighters, King Fish, Ken Guru & The Highjumpers, Roadcrash, The Muzzy Mystery, Gerda Blank (NZL), Bad Luck Gamblers (Brazil), Cafe Jazz, Big Bad Shakin', The INCROWD, Juliana, Doppelmoppel, Röschbandz, The Splatterbunnies, The Howling Wolfmen, Slow Death, Goldner Anker, Tiebreak, Feld*, Dropfish, Tinitus, Paregoric Art Orchestra, The Insane Jokers, Addiction, 4 kleine Musikanten, One Ampere, Nine A.M., NoSkill, Sleazy inc. Operated, The NoFis, London Taxi, Ginsengbonbons, Grapes of Wrath, The Meantraitors, Damage done by Worms, The Mockery, Metronom, Rollin' Wheelz, The Hollowpoints (USA), Familea Miranda (CL), The Prime Movers (USA), Volant (CZ), Silent Poem, K-Mob, DerSchoeneWald, Loki,...
Vermietungen? Veranstaltung? Booking?
Barnyard Club
Kötzschenbrodaer Str. 60
01445 Radebeul
email:
barnyard-radebeul[at]web.de
Bitte keine Nachrichten per MySpace.
Please do not send Messages via MySpace.
Tickets für unsere Barnyard Events auf 2x2 Tickets gewinnen!



Anfahrtsbeschreibung:
Von Dresden mit StraBa Linie 4 > Hst. Landesbühnen Sachsen > links Weintraubenstraße Richtung Elbe immer geradeaus > Hauptstraßenende hinter Kaufland nach links (Club befindet sich 2. Einfahrt links / Ausschilderung vorhanden)

Von Autobahn > Abfahrt Dresden Neustadt > geradeaus auf Serkowitzer Str. > An Apfelscheune nach Gasthof Serkowitz rechts (Ausschilderung vorhanden)

..


Jugendfreizeitguide Radebeul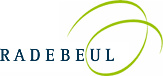 THE MUZZY MYSTERY live im Barnyard Club