Behind The Mask has 5457 friends.
About me:
We are currently fundraising for our upcoming film "Skin Trade." This film will take a couple of years to make. The only way this film will be completed is with generous donations.


Check it out - subtitled trailers and upcoming screenings with updated movie subtitled in Hebrew!



Check out our New Blog! behindthemaskmovie.blogspot.com
....
SEE THE MOVIE THAT'S CHANGING PEOPLE'S LIVES!
WINNER! "BEST DOCUMENTARY FEATURE" at the OTHER VENICE FILM FESTIVAL on March 18, 2007!

..

WINNER! "BEST DOCUMENTARY FEATURE" at the SANTA CLARITA VALLEY FILM FESTIVAL, 2007!

..
WINNER! "BEST DOCUMENTARY FEATURE (AUDIENCE CHOICE)" at the INDPENDENT FEATURES FILM FESTIVAL, NY, 2007!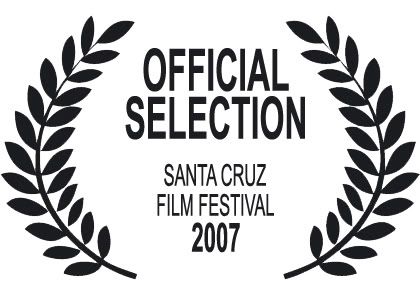 VOTED BEST DVD OF THE YEAR BY VEG NEWS MAGAZINE AND FFRUK!
www.uncagedfilms.com
BEST FILM/DOCUMENTARY OF 2006

What people are saying about BEHIND THE MASK:

"Thank you for doing the work you do, your film is fantastic!" ~ Persia White

"Behind the Mask cannot be quantified, you will simply feel the energy for preserving life in your soul."

"I had already seen the film but took my 19yr old daughter to see it. I'd been trying to persuade her to give up dairy for months to no avail, she couldn't bare to give up cheese. After seeing the film she went VEGAN!! She is also going to be more active and is coming to Oxford. Her boyfriend has turned veggie too and turned up at the Harrods fur demo!"

"The film is much more than a look behind the scenes at those that liberate animals from suffering. It is a deeply moving portrayal of the social justice system and navigates successfully through the mire of indifference that is ever-present." "Thank you from bottom of my heart! I have received the dvd "BEHIND THE MASK" I watch it and this is the best documentary!!!! Everyone out there must own a copy TODAY. I was waiting to see something like this on DVD for long time I will share it, Treasure it, In Memory of all animals that are suffering at this minute somewhere STAND UP! for them."

..

..




CHECK OUT THE TRAILER TO OUR NEW FILM, "SKIN TRADE!"


Status:

Single

Zodiac Sign:

Gemini
General

Our dear friend Maria has been generous enough to offer us 10% of every sale when you mention Behind the Mask, ARME, Uncaged Films. or SKIN TRADE

True Passion Jewelry


www.uncagedfilms.com
www.shac7.com


Movies

"BEHIND THE MASK" is now available for purchase at

Uncaged Films

..