Play

Play Next

Add to queue
Play

Play Next

Add to queue

654 plays
Genre: Ambient / Shoegaze

Location Innsbruck, Tirol, AT

Profile Views: 19329

Last Login: 8/15/2011

Member Since 11/6/2005

Website http://www.beitegeuze.com

Record Label http://www.laridae.at

Type of Label Indie

Bio

.. ........ .. .. ..beitegeuze - concorde.. [laridae043].. .. Haste makes waste. Beitegeuze definitely doesn't. Again Tyrolian sound enthusiast Thomas Berberich aka Beitegeuze has kept his fanbase waiting for several years before delivering a new album. And again it has been more than worth waiting for. On 7 tracks, Concorde celebrates the beauty of Retro Electronica, exuding the nostalgic flair of 70ies glamour while pleasing your ears with its flawless production - there are absolutely no excuses for not loving this superb amalgamation of form and content!.. �.. .. ........download.......... .. .. .. .. .......... .. .... beitegeuze - mein liebchen .. [laridae017].. .. beitegeuze, laridae's silent hero, is back with his second release "mein liebchen". hardware fetishism meets retro nostalgia and merges together to form a mini album, that can hardly be compared to other net-releases. because beitegeuze is one of the few artists in the scene, who has really managed to build up a style of his own, aside from most popular trends in modern electronic music. on "mein liebchen", he continued this strategy consequently and produced 5 tracks between ambient, retro-electronic, avantgarde and boc-like idm, accompanied by 3 remixes by microtonner, kelvin raah and firnwald. download now! .. .... .. .. ........download.......... .... .. .. .. .. .......... .. ..beitegeuze - form .. [laridae007] .. .. form, the first full length release by beitegeuze, is a compilation of his best ambient and retro-electronic works, he produced during the last few years. some of them were already published on the fm4 soundpark, some of them have never left the hidden (and reportedly huge) archives of beitegeuze before. now they are all available as one release on laridae, remastered and brought into line. .. .. .. ......download........

Members

Influences

Harold Budd, Brian Eno, Boards of Canada, Robert Fripp, Asche & Spencer, Talk Talk, Vangelis, AFX, Pink Floyd, Biosphere and many other stuff...

Sounds Like
No recent updates in this category.
Why not...
Bio:
..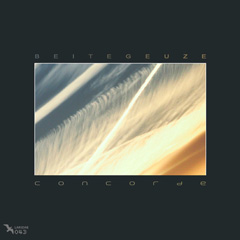 ..
beitegeuze - concorde
[laridae043]

Haste makes waste. Beitegeuze definitely doesn't. Again Tyrolian sound enthusiast Thomas Berberich aka Beitegeuze has kept his fanbase waiting for several years before delivering a new album. And again it has been more than worth waiting for. On 7 tracks, Concorde celebrates the beauty of Retro Electronica, exuding the nostalgic flair of 70ies glamour while pleasing your ears with its flawless production - there are absolutely no excuses for not loving this superb amalgamation of form and content!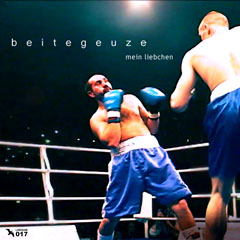 beitegeuze - mein liebchen
[laridae017]
beitegeuze, laridae's silent hero, is back with his second release "mein liebchen". hardware fetishism meets retro nostalgia and merges together to form a mini album, that can hardly be compared to other net-releases. because beitegeuze is one of the few artists in the scene, who has really managed to build up a style of his own, aside from most popular trends in modern electronic music. on "mein liebchen", he continued this strategy consequently and produced 5 tracks between ambient, retro-electronic, avantgarde and boc-like idm, accompanied by 3 remixes by microtonner, kelvin raah and firnwald. download now!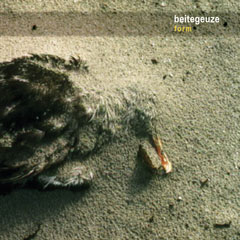 beitegeuze - form
[laridae007]

form, the first full length release by beitegeuze, is a compilation of his best ambient and retro-electronic works, he produced during the last few years. some of them were already published on the fm4 soundpark, some of them have never left the hidden (and reportedly huge) archives of beitegeuze before. now they are all available as one release on laridae, remastered and brought into line.


Member Since:
November 06, 2005
Influences:
Harold Budd, Brian Eno, Boards of Canada, Robert Fripp, Asche & Spencer, Talk Talk, Vangelis, AFX, Pink Floyd, Biosphere and many other stuff...