Play

Play Next

Add to queue
Play

Play Next

Add to queue

3,886 plays

Play

Play Next

Add to queue

1,737 plays

Play

Play Next

Add to queue

7,787 plays

Play

Play Next

Add to queue

12,882 plays

Play

Play Next

Add to queue

53,476 plays
Genre: Hip Hop / New Wave / Powerpop

Location Brighton, UK

Profile Views: 474311

Last Login: 3/3/2012

Member Since 4/26/2007

Record Label unsigned

Type of Label Major

Bio

.. .... .. .. .. .."I thought those were chime shells in your pocket so I chucked a quarter at it hoping to hear some part of you respond on a high note. You acted like I was hurling crowbirds at mockingbars and abandoned me for not making sense. Evidently, I don't experience things as rationally as you do.".... .... .. .. My name is ..Benedict... 22. .... ......ADD ME!!!...... I like unpredictable people, it's refreshing. .... I've fucked up a lot of things in my life. .... .. AOL & Skype: .. bentronxautobot .. .. ..Tumblr:.. ..http://bentronautobot.tumblr.com/.. .. .. ..MSN:.. bentronautobot@hotmail.com .. .. .. .."He's got a lead brain. It's a battle magnet. He carries it around by the guilt straps...don't laugh, you didn't see the size of the blizzard that birthed him.".... .. .. .. Oh and if you find yourself with an empty minute of time have a peep at my new FASHION-ART-POLITICS website, it's still a work in progress but I'll get there eventually. Click the Muteki logo below to visit: .. .. ...... ..!!! Start Code To Apply Top Banner !!!!.. ...... ...... .. Custom top banner code by Eileen.. .. .. .. .. ...... ...... ..!!! End Code To Apply Top Banner !!!.. ..

Members

..Bentron Autobot.. .. .. .... ....

Influences

Sounds Like
Bio: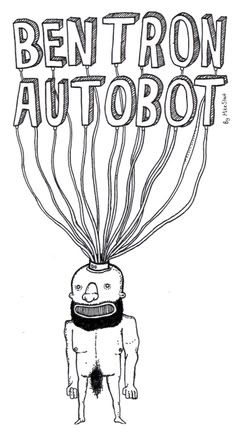 ..
"I thought those were chime shells in your pocket so I chucked a quarter at it hoping to hear some part of you respond on a high note. You acted like I was hurling crowbirds at mockingbars and abandoned me for not making sense. Evidently, I don't experience things as rationally as you do."
..
My name is ..Benedict... 22.
ADD ME!!!
I like unpredictable people, it's refreshing.
I've fucked up a lot of things in my life.
AOL & Skype:
bentronxautobot
Tumblr:
http://bentronautobot.tumblr.com/
MSN:
bentronautobot@hotmail.com
"He's got a lead brain. It's a battle magnet. He carries it around by the guilt straps...don't laugh, you didn't see the size of the blizzard that birthed him."
Oh and if you find yourself with an empty minute of time have a peep at my new FASHION-ART-POLITICS website, it's still a work in progress but I'll get there eventually. Click the Muteki logo below to visit:


!!! Start Code To Apply Top Banner !!!! ...... ...... Custom top banner code by Eileen

..

!!! End Code To Apply Top Banner !!! ..
Member Since:
April 26, 2007
Members:
Bentron Autobot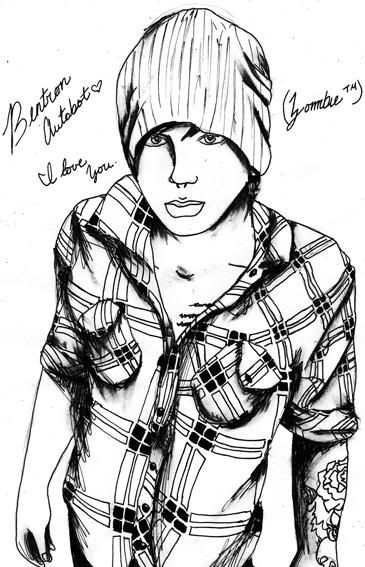 ..
..
Record Label:
unsigned
Bentron Autobot has 29372 friends.