No recent updates in this category.
Why not...
BeXta hasn't earned any badges yet... have you?
General

BEXTA - AUSTRALIA's ONE AND ONLY FEMALE HARD DANCE PRODUCER AND THE ORIGINAL QUEEN OF THE DEX

Music

BeXta's career has been a unique and integral contribution to Australian dance music history. BeXta is recognized as Australia's first female dj. Starting in 1993, BeXta played her first live show to 3000 people.

She soon moved to Sydney and began releasing thru Sony, and touring nationally as a live act, and a dj. She was also signed to UK label Recover and released "One for the Road" including an Andy Farley remix, which was in the BBC 1 anthem list for 2001. She has released to date 16 singles, one Skirmish Live EP, one album which hit No8 in the ARIA Indy charts, and 12 Mixology compilations. Early 2010, she released, and toured "Central Energy" with PeeWee Ferris and Showtek.

BeXta has been remixing in the studio of late. Her latest remix was for Lisa Lashes and Anne Savage. Called "Release Me", the remix went to no 3 on the Trackitdown.net hard dance charts (no8 on the whole site). Also recently released is her remix of Oz dance band Southends "Take Me Up" - out now on iTunes. BeXta is also in the studio producing some more of her own tunes, and working towards her second album for release in 2010. Unlike other dj's, BeXta engineers and produces all her own music in her own studio in Melbourne. Also coming soon a BeXta remix of "Ambers Theme" by Amber D.

Her dj and live show career highlights include tour support for internationals like Prodigy, Underworld, Fat Boy Slim, Carl Cox, and countless more, more Big Day Out's that any other act, and headlining events such as Utopia, Slinky, Gods Kitchen, Gatecrasher, Transmission and Kiss My Grass, her biggest crowd being 14, 000 people. BeXta has residencies in most cities around the country, and is on the road touring most weeks of the year. She has played extensively through out Oz, and also New Zealand, Canada, Indonesia, the UK and Asia.

BeXta has done remixes of Vanessa Amarossi

, ACDC, Icehouse, Wavestorm and recently completed remixes of Yakooza "Cocaine" and the Chicane hit "Don't Give Up" reworked by Chris Kaye. She also has her own record label "Mixology Digital", and started Australian Shuffler - doing online Shuffle comps and SHFL events around the country. "So you think you can Shuffle" onine video comp is now open for 2010.. goto www.australianshuffler.com

BeXta's Mixology radio show is broadcast on multiple stations around the world including BAM Radio. KissFM and coming soon AH.FM for more info check out her podcasts of the show bexta.podomatic.com .

This woman of dance stands out as a great contributor to Australian dance, and is on her way to ensuring her international mark is just as bold.

www.bexta.com www.mixologydigital.com
www.australianshuffler.com
www.facebook.com/bextamixology
www.myspace.com/bextaindustries
www.twitter.com/djbexta

............

Movies

Television
Play

Play Next

Add to queue

Play

Play Next

Add to queue

Play

Play Next

Add to queue

Play

Play Next

Add to queue

Play

Play Next

Add to queue
About me: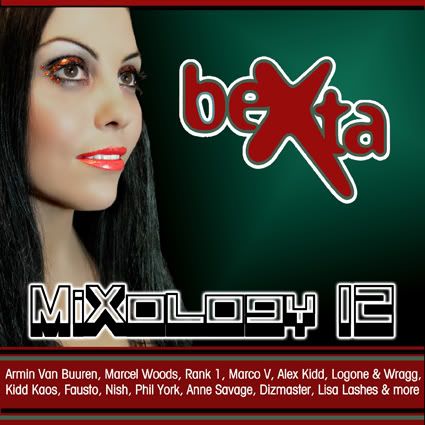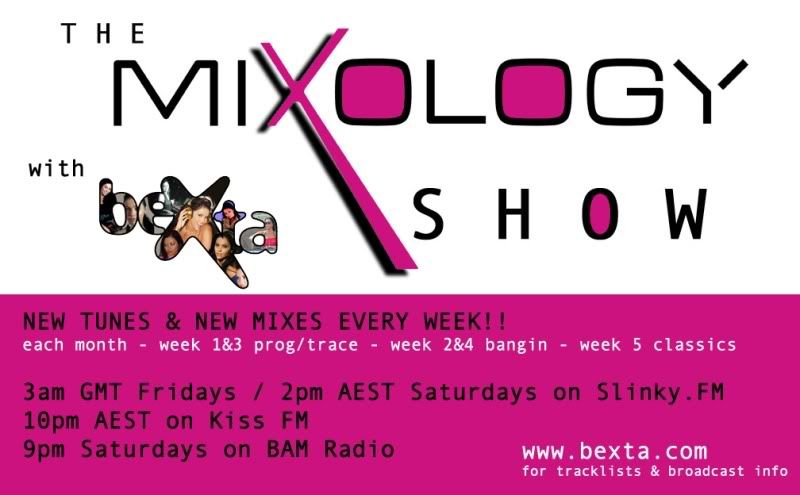 VIP video clip - lo res preview
..
Add to My Profile | More Videos For more info on BeXta please visit www.bexta.com or www.myspace.com/bextaindustries or email bexta@mixologydigital.com
Residencies and Clubs BeXta plays at
Brisbane - Family Nightclub
Sydney - Home Nightclub, Transmission
Melbourne - Future Music Fest, Infekted, PHD, Australian Shuffler events, Afterparty
Adelaide - Earth Nightclub
Perth - Rise
Darwin - Category 6
Hobart - Syrup Nightclub
Other venues/events - Kiss My Grass, Big Day Out, Gods Kitchen, Freedom Festival, Reunion, Hunter Valley Brewery, Doors Mackay, Bungalow Broome, Soho Cairns, Liquid Coff Harbour, Bedroom Gold Coast, 4 Play Geelong, Brewery Townsville and more!
For current gigs goto bexta.com
DJ Mixes:
2000 - Mixology (2xCD)
2001 - Mixology 2 and 3 (2xCD)
2002 - Mixology 4 (Gold) (2xCD)
2003 - Mixology 5 and 6 (2xCD)
2004 - Mixology 7 (2xCD)
2005 - Mixology 8 (2xCD)
2006 - Mixology 9 (2xCD)
2007 - Mixology 10 (3xCD)
2008 - Mixology 11 (2xCD) with UK's Sophie Sugar
2009 - Mixology 12 - digital release with 2 x 75 min mixes and unmixed trax also
Releases:
1994 - BeXta-ism - Cassette
1995 - Lunar Tango - CD Single - Sirius Music
1997 - Questron - CD Single - Sony
- Make It Phunkee - 12" vinyl / CD single - Sony
1999 - Skirmish Live EP - EP - Sony
2000 - Drum Beets - 12" vinyl - Sony
2001 - Music Makers - Cd Single - Sony
- One for the Road - 12" vinyl - Recover UK
2002 - Universe - 12" vinyl - Dinky
2003 - Conversations with ones and zeroes - album- KMA Records
2004 - Mixology Digital Sampler - 12" vinyl - Mixology Digital Records (MDR)
2006 - Silent Dance - BeXta vs Van Der Traxx - vinyl / download (MDR)
- Club One - BeXta vs Dave Joy - vinyl / download (MDR)
2007 - One for the Road - rerelease and new mixes- vinyl / download (MDR)
- Falling - MDR 2008 - VIP featuring Amii - MDR
- Monolife - BeXta vs Patrik Carrera - Ocean Drive Records
- digital rerelease of Lunar Tango, Skirmish EP. - MDR
- In my mind - BeXta vs Meza - MDR
2009 - BeXta v Phats Life "SHFL" BeXta mixes - MDR
- Bass Station - single - digi release - MDR

Remixes:
1994 - Funkify Yourself (CD, Maxi) -Volition
1997 - Dream Come True (CD, Maxi, 12") -Dance Pool
1997 - Wax Is Like A Chemical (CD, Maxi) -S3
1997 - Strictly Techno 5 (The Tournament Continues) (3xLP) - Sony
1998 - The Winner Is - SouthEnd - Sony
1998 - Strictly Techno 5 (The Tournament Continues) (2xCD) - Dance Pool
1999 - Funked Up EP - Dinky
2002 - Rock the Party - Wavestorm - Recover
2003 - Thunderstruck - Can't help myself - Dinky
2004 - Icehouse - Can't help myself -Warner
2005 - JvE - Star Rider - MDR
2006 - TyDi - Familar Streets - MDR
2008 - Vanessa Amarossi - Perfect - Universal
- Monolife - Patrik Carrera - MDR
2009 - Superstar DJ Remix - Xelon

..
SHFL by BeXta v Phats Life
Bexta on iLike - Add iLike to your MySpace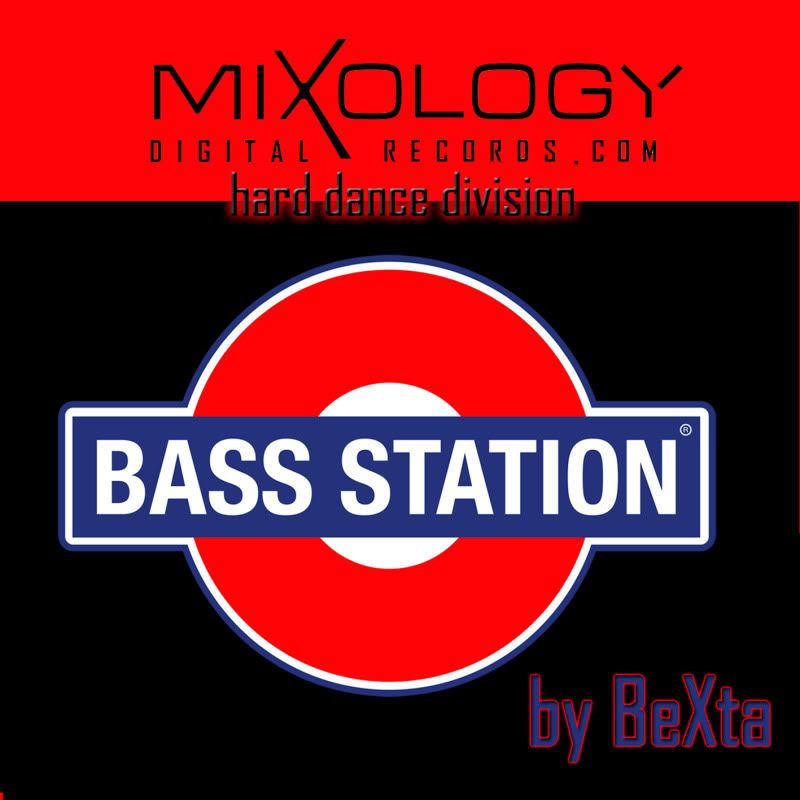 Status:

In a Relationship

Here for:

Networking, Friends

Height:

5' 6"

Religion:

Taoist

Zodiac Sign:

Scorpio

Children:

Someday

Smoke / Drink:

No / Yes

Education:

Grad / professional school

Occupation:

Music Producer / DJ / Remixer