Play

Play Next

Add to queue

Play

Play Next

Add to queue

Play

Play Next

Add to queue

Play

Play Next

Add to queue

Play

Play Next

Add to queue
About me:
..
written and directed by
d. dortch click here>>>>
produced by
layla mashavu, dennis dortch, adetoro makinde
cinematography by
brian ali-harding
editing by
dennis dortch, tangier a. clarke
casting by
adetoro makinde
original music by
henry "lukecage" willis
executive producers
angela flowers-dortch, ben ramsey, jonathan cutler, paula parsons
consulting producer/fotographer
miss numa click here>>>>
..
BUY AND RENT ON DVD NOW!! TARGET, BLOCKBUSTER, NETFLIX...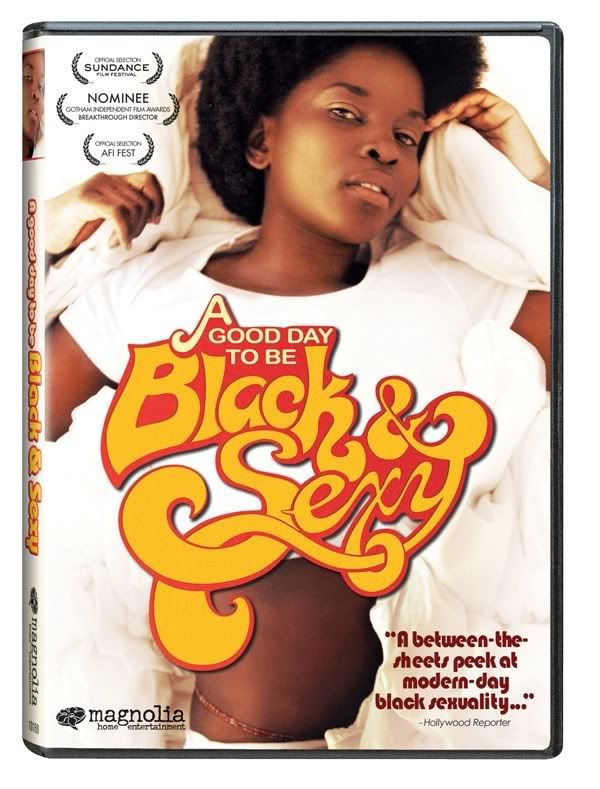 A man's perception of a woman begins in his childhood. The glimpses a boy has of his mother walking around in her undies. The first time he sees her in bed with her male friend the morning after. Her shoulders suspiciously bare with the sheets tucked snuggly under her arms, as she kisses you goodbye before you head out to school. The awkward emotion that hits you when she finds the nudie magazines hidden in your mattress.
I remember my mother wearing this green "Dark and Lovely" T-shirt frequently. It was just a promotional shirt from the hair coloring products company of the same name. But my mother was busting out of this T-shirt, packing hips and bootie with a tiny waist to boot. She was a voluptuous woman that personified Black is Beautiful.
This was a time when we were flamboyant in dress, music, and language. A time when a rare occurrence of a black athlete, actor, or recording artist making an appearance on TV, prompted brothers and sisters to pick up the phone and pass the word that so and so was going to be on such and such channel at 7. And when 7 came, everybody had their ass to their seats, glued to the TV. And that black celebrity represented "us." They had the weight of our dreams and our children's potential sitting squarely on their shoulders. With poise and respect, they wouldn't think about embarrassing black folks. We didn't get too many chances.
I was one of those children with the potential future. Born in the suburbs of Philadelphia in the 1970s, where the pre-neo soul/bohemian movement that was entrenched in the cinematic sound of Gamble and Huff's Philly International Music Label. The "Philly Sound" influenced me with images of Black love mixed with socio-political concepts. Music was my first love. Bringing to life ideas and images otherwise unspeakable and unexplainable.
Those images were of Black men and their women in their element living together. The sensuality of a woman in your space. A man's little extra something on the side. A woman contradicting herself because she doesn't want to be alone. Divorce.
I set out to make a relationship film updating the theme of "Black is Beautiful." Even though the stories are not necessarily directly on that theme, it's all there in the imagery and composition. A film with soul. The Blackness. I was purposely looking to approach each vignette with a slightly different approach, style, and tone. It was a chance to be creative with film language and music in multiple directions in the same film that spoke to the same goal. The result is a 'Mixtape on Film.'
I believe we are at the tip of a new Black Renaissance in art and music. A Good Day to be Black & Sexy was the guinea pig in the experiment. Film 2 will be the next definitive step in a new Black cinematic experience. Nouveau Black film.
-d. dortch
writer/director
..
Who I'd like to meet:
Status:

Single

Zodiac Sign:

Gemini

Occupation:

Filmmaker