About me:
................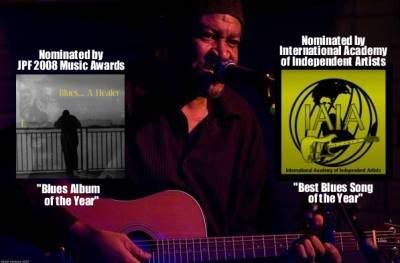 ..
Without a doubt, E continues to be one of the most sensual, literate, explosive, and ground breaking celebrated and influential musicians in our time. His artistry keeps evolving. His adventurous re-inventions, bold experimentation, stellar instrumental and composing skills have placed him high in the pantheon of all-time blues players. Below is a sampling from E's current acoustic project.
"The Thrill Is Gone,"
a legendary blues classic from B. B. King, an original composition
"Heaven's Gate."
and
"Steady Rolling Man,"
written by Michael Pickett.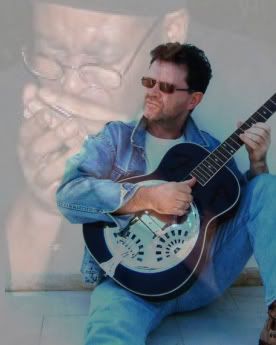 Many people think "the blues" is indigenous to people of colour. Nothing could be farther from the truth... the blues comes from the very depths of ones soul and it needs not be placed in a genre or category... it is what it is. My friend, my brother, my colleague, Gerry Lane is just such an artist. He plays from the very depths of his soul and through the graces of the gods that set precedent over what we do as musicians and performing artists, he has shared his vision, his soul and most of all, his music with me and I am pleased to attempt to share this great and wonderful gift...
"Melonares Blues,"
written by my friend, my colleague and my beloved brother, Gerry Lane.
Who I'd like to meet:
Myself in the next life to see if I've done things right...
01:41 | 160 plays | Jun 28 2009
Status:

In a Relationship

Hometown:

Anywhere where there is food

Zodiac Sign:

Taurus

Occupation:

Singer, Songwriter, Producer
Black Owl Music

Miami and New York City, US

Singer, Songwriter, Producer

Seems like forever

Black Owl Music LLC

Miami, Florida US

Singer, Songwriter, Producer

2003

Front Street Distributions

New York, New York US

Co-Owner

1997