Play

Play Next

Add to queue
Play

Play Next

Add to queue

1,846 plays

Play

Play Next

Add to queue

927 plays

Play

Play Next

Add to queue

926 plays

Play

Play Next

Add to queue

1,326 plays

Play

Play Next

Add to queue

1,459 plays
Genre: Acoustic / Folk Rock / Indie

Location San Francisco, California, US

Profile Views: 233802

Last Login: 9/20/2011

Member Since 7/6/2004

Website blairhansen.com

Record Label Writing On The Wall Records

Type of Label Major

Bio

.. .. .. .. .. ...... .. .. .. .. .. .. I am 23 and from the San Francisco Bay Area! I've been doing music (writing/recording/touring/performing) since I was 14. I just recently came out with my third album "REAL WORLD" and you get get it on iTunes www.itunes.com/blairhansen. I love music, I love life, I love LOVE. The End. :) For a more professional bio go to www.sonicbids.com/blairhansen .. Thank you everyone for your support and love. .. Add me to facebook! :) and to twitter! .. .. ...... .. ....Blair Hansen.................. .. .. .............. .. .. .. .. .. .. .. .. .. .. .. ...... .. .. .. .. .. .... .. .. .. .. .. .. .. .. .. .. .. .. .. .. .. .. .. .. .. .. .. .. .. .. .. .. .. .. .. .. .. .. .. .. .. .. .. .. ..

Members

.. ............................................ .. ...... .. .. .. .. .. ........ .. ........ .. .. .. .. .. .. ............................ .... .. .. .. .. .. .................... .. .... .. .. .. .. .. .. .. .. ...... ..

Influences

Sounds Like
01:23 | 382 plays | Jul 20 2008
Bio: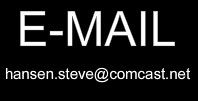 I am 23 and from the San Francisco Bay Area! I've been doing music (writing/recording/touring/performing) since I was 14. I just recently came out with my third album "REAL WORLD" and you get get it on iTunes www.itunes.com/blairhansen. I love music, I love life, I love LOVE. The End. :) For a more professional bio go to www.sonicbids.com/blairhansen
Thank you everyone for your support and love.
Add me to facebook! :) and to twitter!
..

..Blair Hansen


.. .. ..


.. ..








..
Member Since:
July 06, 2004
Record Label:
Writing On The Wall Records
Label Type:
None
Blair Hansen has 23410 friends.