BOARDFEST Fall Frenzy hasn't earned any badges yet... have you?
General

boardfest: co-ed in 2009

..

Surfing, Skateboarding, Snowboarding, Fashion, Music, Movies, Yoga and most importantly.. HAVIN A GOOD TIME..

Music

**Acoustic Acts**... Played Live on the Boardfest Stage: -Paramore -Cute Is What We Aim For -Alex M ***send your band info to mail@boardfest.com***

Movies

Books

(714) 375-1132 the Boardfest Hotline and mail@boardfest.com for SPONSORSHIP INFO!

Heroes

The 100,000+ who attend Boardfest every year and anyone makin it out to Boardfest 2009!
Play

Play Next

Add to queue
About me:
Boardfest is postponed. Check back for updated information. Make sure to follow us on Twitter! **MANY SPONSORSHIP OPPORTUNITIES AVAILABLE** Please call the Boardfest hotline at (714) 375-1132 or email mail@boardfest.com for more info.
CHECK OUT THESE INSANE PICS FROM BOARDFEST .. Boardfest '09 BLIZZARD AT THE BEACH! presented by Mountain High.. Cruze out and pick up your season pass!
ALL REQUESTS FOR THE RAILJAM MUST GO THROUGH MT. HIGH (see their page in our top friends)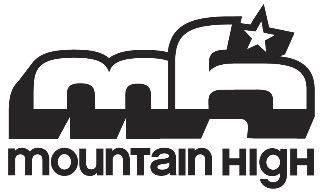 BOARDFEST is THE Largest Action Sports Youth Festival that takes place at the Huntington Beach Pier.
Weaving Pro-Am competitions and "how to" clinics in Surfing while offering up Surf City's first (and only) Snowboard RailJam makes Boardfest THE core CO-ED youth boardsporting event.
Offering Free Entertainment on the Boardfest Stage;(Live Acoustic Acts, Fashion Shows and Polynesian dancers. Yoga, Self Defense classes..hiya!) *Free Activitives like: robo surfers and a rock climb wall, as well as a "venders row" make Boardfest fun for the whole family!
Who I'd like to meet:

We at Boardfest would like to meet any and all guys and girls interested in "gettin it goin" at Boardfest 2009. The Orignial Youth Action Sport Festival in Surf City USA.



*Even if you don't Surf or Snowboard you'll still have a great time in Surf City,USA Huntington Beach, So Cal: right in the heart of The OC! Over 100,000 people expected! (again!)


Status:

Single

Hometown:

Huntington Beach, CA

Zodiac Sign:

Virgo

Occupation:

SurfSkateSnowFest Originator