No recent updates in this category.
Why not...
Bo Huff hasn't earned any badges yet... have you?
General

Calling all real rockabilly lifestyle people!

Are you obsessed with rockabilly? Do you live, breathe and LOVE rockabilly music, bands, clothes, cars, festivals, or events? We want you to be in our new rockabilly book! FOREVER ROCKABILLY "THE COOLEST ROCKABILLY PEOPLE ON THE PLANET". We're looking for some of the most interesting, & unique individuals in today's worldwide rockin' scene to be featured in our 464 page,4 color, hardbound book, with museum quality printing on the "rockabilly world." No entry fee is required to participate. Get all the details and down load the entry forms at

http://www.desertrosemarketing.com/

........

Music

Movies

Television

Books

Heroes
Play

Play Next

Add to queue
About me:
..Check out Lynn Carlson..http://www.facebook.com/pages/The-Lynn-M-Carlson-Gallery/334517245734?
..
Mitch Daddys Stand up, Striped By Jr.Huff
To contact Bo Huff please e-mail him at: bohuffcustoms@gmail.com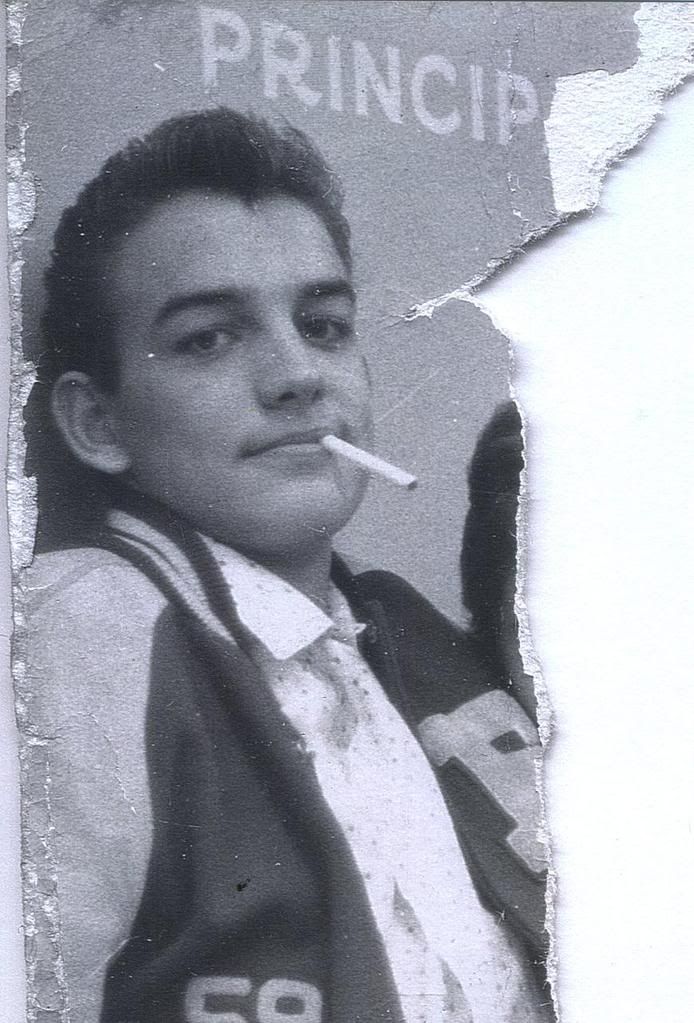 Bo Huff spent his teenage years in Dragerton, Utah during the 1950's. Carbon County Utah had quite a fair amount of customs and hot rods during those days. One of the first cars to receive Bo's magic touch was a 1950 Dodge. The Dodge mods were simple. It had heated springs and swapped out bumpers from a '49 Plymouth. He was 18 at the time. "I was always looking at the older guys in their lowered cars and loved them," says Bo. During this time he used to go on rides along with the other guys in their lowered Carbon County Customs. It was then that he started to develop his keen eye for body mods. Bo would then suggest trying out different styles of modifications to these guys. And most of the time they would listen and their cars would turn out quite pleasing to the eye. This was the start of a life long auto addiction for this young teenage boy. Following his passion for cars, Bo and Stan Robles left Carbon County and attended a body and fender school in Denver, Colorado. (It was in those days that Stan Robles owned a Barris built custom.) Upon finishing school in Denver, Bo then moved back to Utah, but this time settled in Salt Lake City. He promptly bought a '27 T, and worked on it off and on for the next 10 years of his life. Bo recalls his first time in Salt Lake City State Street was the place to be. Bo recalls it was like a car show back then. What with all the under slung primered customs, painted customs and Hot Rods. "We would all cruise to Don Carlos' and Fred & Kelly's, those were the hot spots on State St." After painting and lowering many a car in Utah, Bo then moved to Orange County, California during the mid 1960's. It was in Orange County that Bo would open his own custom car shop. In his shop the cars would be nosed, decked, shaved, lowered and then the all important metal flake paint would be applied. And then you would have a work of art on wheels. Eventually Bo would move to Fayetteville, Arkansas and open another shop. It was there he did may a sub frame, chop top and flame jobs. These days you will find Bo back in Utah living where it all started for him, East Carbon, Utah. He still builds some of the best customs around. Bo builds at his customer's request and has even his own Custom & Hot Rod Museum. Bo Huff's Custom Creations have been featured in the following magazines: Hot Rod, Custom Rodder, Rod & Custom, Lowrider, Hot Rod Mechanix, Ol Skool Rodz, Car Kulture Deluxe and many more we haven't listed.
..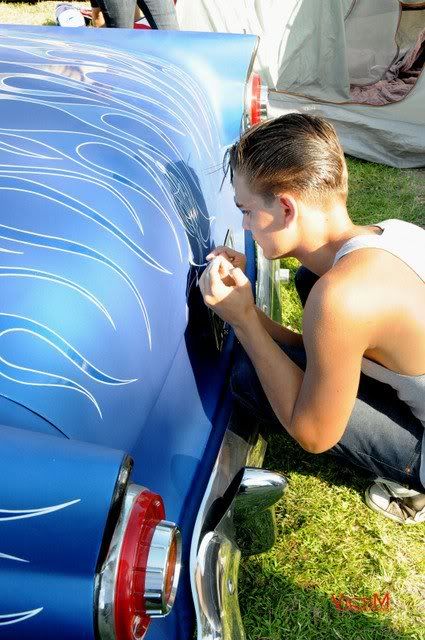 Junior Huff Pinstriping
Status:

Single

Here for:

Networking, Friends

Hometown:

Dragerton

Height:

6' 0"

Ethnicity:

White / Caucasian

Zodiac Sign:

Pisces

Occupation:

Custom Car Builder
Bo Huff Customs

Sunnyside, Utah US

Custom Car Builder