Books to Bridge hasn't earned any badges yet... have you?
General

Reading, of course!

Books

2011 Selections:
"Hart's War" by John Katzenbach
"Boy in the Striped Pajamas" by John Boyne
"Boxes for Katje" by Candace Fleming
2010 Selections:
"Bowling Across America: 50 States in Rented Shoes" by Mike Walsh
"Diary of a Wimpy Kid" by Jeff Kinney
"I Will Never Not Ever Eat a Tomato" by Lauren Child
2009 Selections:
"Ride of Our Lives" by Mike Leonard
"The Watson's go to Birmingham 1963" by Christopher Paul Curtis
"A Day With Wilbur Robinson" by William Joyce


2008 Selections:
SHADOW DIVERS by Robert Kurson
THE LIGHTNING THIEF by Rick Riordan
THE JOURNEY OF OLIVER K. WOODMAN by Darcy Pattison



About me:
Books to Bridge the Region is a seven county reading initiative in Indiana covering Lake, Porter, La Porte, Newton, Jasper, Starke, and Pulaski counties. Check out our web site at
www.books2bridge.org
Here are some FAQ's about Books to Bridge:
What are the goals of this project? The goals of Books to Bridge the Region are to promote literacy, to create conversations among families and communities, and to foster critical thinking related to a theme.
How are the books selected? A selection committee comprised of educators, librarians and booksellers uses a themed approach with multigenerational selections so that families can read together and readers of all ages may enjoy the conversations the books generate.
How did Books to Bridge the Region develop? Participants of the Post-Tribune's former One Region, One Book wanted to continue the synergy found in that four-year project. Books to Bridge the Region is not owned or managed by any one educational or media entity and does not intend to replace other area One Read initiatives. On the contrary, we encourage participation in programs that foster reading.
Take a look at this year's book selections!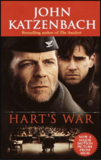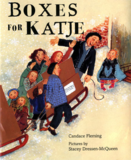 Who I'd like to meet:
The authors of our books! We chose them because they are fantastic!
Status:

Single

Zodiac Sign:

Gemini
Highland High School

Highland,IN

Graduated:

N/A

2008 to Present

Mid-America Reformed Seminary

2008 to Present

Bishop Noll Institute School

Hammond,IN

Graduated:

N/A

2008 to Present

Saint Josephs College

Rensselaer,IN

Graduated:

N/A

2008 to Present

Purdue University-Calumet Campus

Hammond,IN

Graduated:

N/A

1951 to Present

Ivy Tech State College-Northwest

1950 to Present

Indiana University-Northwest

1950 to Present

Purdue University-North Central Campus

Westville,IN

Graduated:

N/A

1950 to Present

Michigan City High Sch

Michigan City,IN

Graduated:

N/A

1950 to Present

Sawyer College-Merrillville

Merrillville,IN

Graduated:

N/A

1950 to Present