No recent updates in this category.
Why not...
Lisa Booth-Harvel hasn't earned any badges yet... have you?
General

I love racing, videogames, movies and writing my own poems. I pretty much love to do anything as long as I am having fun. I am a very easy going person, and it takes alot to actually piss me off. I also love to cook, it is my ultimate favorite thing. Baking, cooking, whatever, if it has food involved I am so there. GEMINI... (the Twins - 21 May - 21 June) * Nice. * Love is one of a kind. * Great listener. * Lover not a fighter, but will still knock you out. * Trustworthy. * Always happy. * Loud. * Talkative. * Extremely random and proud of it. * Outgoing. * VERY Forgiving. * Loves to make friends. * Has a beautiful smile. * Generous. * Strong. * The Irresistible one.

You Are Apple Red

You're never one to take life too seriously, and because of it, you're a ton of fun.
And although you have a great sense of humor, you are never superficial.
Deep and caring, you do like to get to the core of people - to understand them well.
However, any probing you do is light hearted and fun, sometimes causing people to misjudge you.

Music

Movies

I love Horror movies the best

, which is weird because most girls don't like all the blood and guts. Not this girl. I might fake being scared to snuggle up to someone though, I admit it.

Television

I usually will watch anything as long as it isn't boring or just to far out there. I mean really out there or alot of subtitles. I'm to nearsighted to read that fast or much. Love watching South Park and Family Guy the most though. I could watch re-run after re-run and still laugh my ass off. What can I say i'm just a big kid, look like one why not act like one. lol

..

.. ..

..

Custom Countdowns

&

MySpace Layouts

Books

I love to read scary books as well. I have a lot of Stephen Kings Books and Dante's Inferno and lots of other Horror novels. Along with some poetry books, and photography books. I really like pictures for some reason. I have a variety of novels and books in my collection from comics to serious.

Heroes

Wolverine, he's the man. But seriously, it would have to be my mom and dad. More my mom because she has been through more than my dad and still going strong. My brother would be my second hero, just because no one can drive a stock car like him.
Play

Play Next

Add to queue

Play

Play Next

Add to queue

Play

Play Next

Add to queue

Play

Play Next

Add to queue

Play

Play Next

Add to queue
About me:
Favorite Commercial...
MyHotComments
Truth Hurts...
MyHotComments
I am way into movies, I have 584 or more. I usually never miss a Nascar event, unless I am watching my brother race. Which no matter what I am doing I will always choose my brothers race over anything. I have three cats now, Morpheus, Sassy, and Maui. I had to put one to sleep after the seperation. I had no where to take Lucky. I tried every shelter in town and every person I knew, and still no one would help. My brother has been really great through all of it though, because is it wasn't for him I would have no cats and no place to be really. I also have four(just added a new one for my 30th birthday present. Thanks Karrie I love you) tattoos and I hope to get more soon. I sometimes tend to run on and on when talking to people which can sometimes be a good thing or just drive you nuts. Depends on the person I guess. I am very easy going and fun to be around, I can always make anyone laugh no matter what the problem may be. I also love old cars, my dad owns a 1955 Chevy with a big block. He doesn't let me drive it though, because I always feel the need for speed. Someday I will own Eleanor(Gone in 60 seconds)just haven't got the funds for it just yet.
Myspace 2.0 Layouts
-
Myspace Graphics
-
Image Hosting

src="
http://content.pimp-my-profile.com/support.gif
" alt="MySpace 2.0 Layouts" />....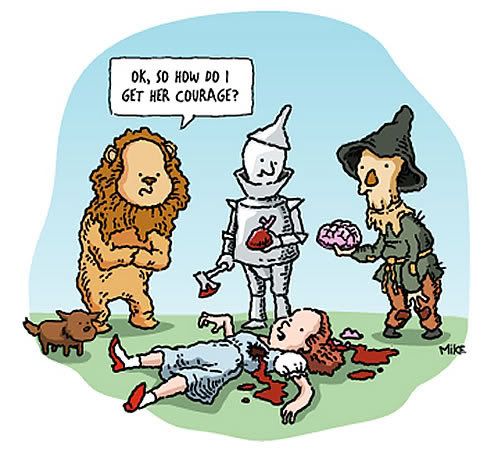 Who I'd like to meet:
I just signed up because everyone keeps telling me about their myspace accounts. So here I am to meet new people. Besides there is only one, okay two people I want to meet and that is Dale Earnhardt Jr., well and Kasey Kahne of course. I just want to meet REAL people. I am sick of all the lies and deceit that goes on anymore. Can't anyone just tell the truth, how hard is it really. I am sick and tired of being treated like crap. NO MORE DOOR MAT HERE. I just want to be someones sunshine for a change, you know the light in their life. Why can't I be special to someone, and actually really matter to them. I want someone who is proud of me, shows me off, not hide me away from the world and allow no human contact. Just love me for me, and treat me like I deserve to be treated.
Status:

In a Relationship

Here for:

Friends

Hometown:

DeKalb

Orientation:

Straight

Body type:

5' 2" / Slim / Slender

Ethnicity:

White / Caucasian

Religion:

Christian - other

Zodiac Sign:

Gemini

Children:

Someday

Smoke / Drink:

Yes / No

Education:

High school

Occupation:

Printing Production Assistant

Income:

Less than $30,000
DeKalb High School

Dekalb,IL

Graduated:

1994

Student status:

Alumni

Degree:

High School Diploma

1991 to 1994