No recent updates in this category.
Why not...
ken swift hasn't earned any badges yet... have you?
Ken Swift has

7622

friends.
About me: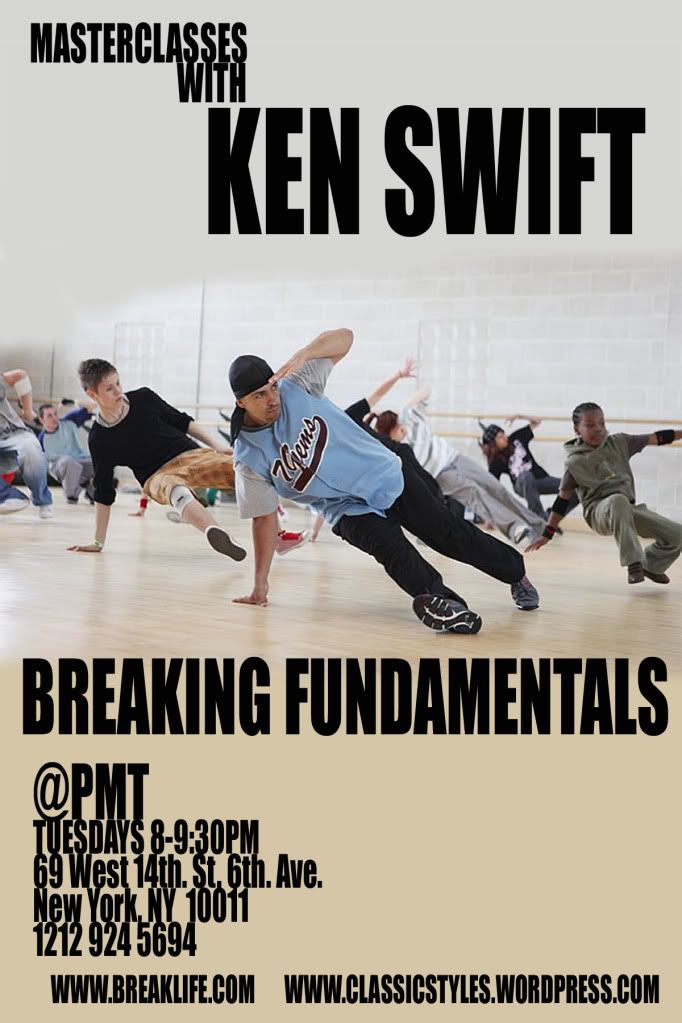 Ken Swift's Fundamental B.Boy/B.Girl Master Classes Tuesday nights at PMT Dance Studios in NYC. Peace from the NYC, ...I'm currently conducting classes every Tuesday at PMT Dance Studios in Manhattan. Pass this info down and if your'e in the NYC come check me out. Authentic testimony from the Upper West Side Of NYC. 1978+. Ken Swift Master Classes at PMT in NYC. Ken Swift's Fundamental B.Boy/B.Girl Master Classes Tuesday nights at PMT Dance Studios in NYC. Traditional B.Boy/B.Girl Basics. These dance classes are for beginners and also experienced B.Boys/B.Girls who are interested learning, refreshing skills and brushing up on traditional fundamentals. Class content will also touch on "Breaking Training" (repetitive endurance building dance move drills ) including a section of the class entitled " Move Development". "Move Development" a guided section of the class is the next step from fundamental moves that forces the dancer to explore his or her own creativity , ideas and individuality. PMT 9: 00pm - 10: 30pm - Studio B 1 1/2 hour class - $18.00 69 West 14th. St. 6th. Ave. New York, NY 10011 1212 924 5694 B. Boyin / B. Girling, also known as "Breaking" , is an incredible dance with a rich South Bronx history. It is a dance directly inspired by intense break parts within songs that have percussive drum and instrumental secti ons. The dances movements are in response to these breaks and involve rhythm, style , character and body control. Ken Swift , known as one of the most influential B. Boys in the history of breaking will be taking students on a traditional, fundamental and philosophical approach to the Art of Breaking. www. breaklife. com
www.classicstyles.wordpress.com
Support authentic NY dance tradition 2009 . VII Gems Classic Styles 09. ******************************************************************* VII Gems Rock Dance Division to tour England, May 2009. The VII Gems Rock Dance Division featuring Clarkie, Burn 1, Mr. Loose, Ken Swift, China, Wak, Candy and DJ Forrest get Em Gump will be performing their exclusive dance show "Rockin It" as part of the "Breakin Convention" England Tour starting in London at Sadler Wells, May 1st 2009. VII Gems will be performing "Rockin It" at 16 shows in eight cities throughout England, the tour also features, Salah (France) and Myosung (Korea). Throughout the tour VII Gems will be teaching introductory Master dance classes as part of the 'Classic Styles" Breaking & Rocking program. For tickets and more information go to
www.breakinconvention.com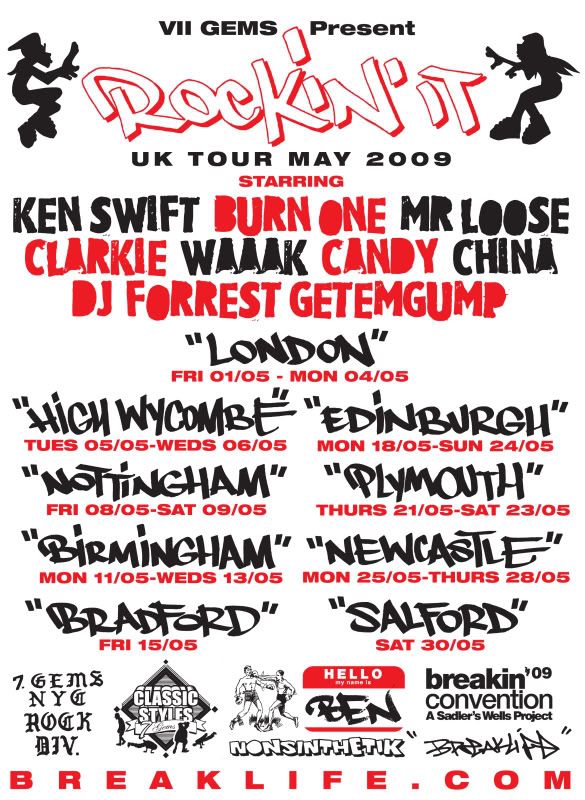 Check the VII Gems independantly produced film "The Rock", the story of the beginning of the VII Gems Rock Division and their run of jams at Brooklyn Sole, including exclusive dance segments with pioneering Rockers from NY.
www.breaklife.com
Young City Boys/Yesterday Comes Back ....true story. *********************************************************************************************** ..Visit the website:
BREAKLIFE.COM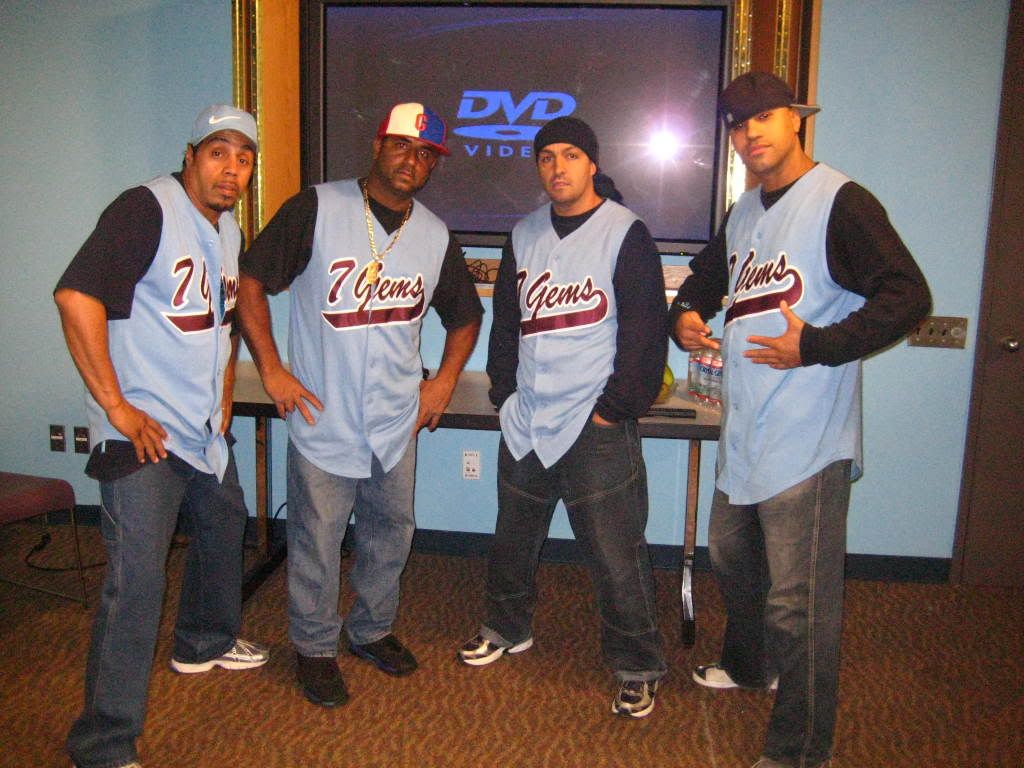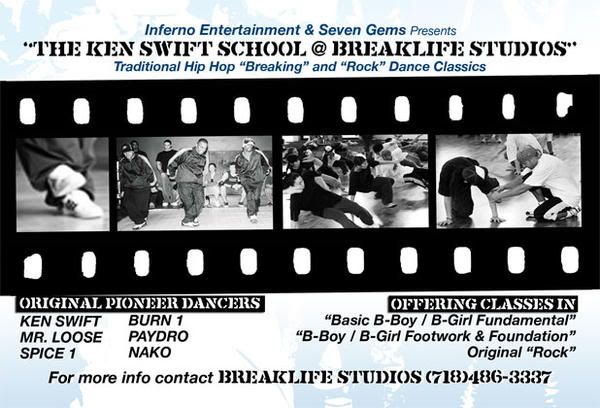 .. ..
..
..Visit the website:
BREAKLIFE.COM
Status:

In a Relationship

Here for:

Networking

Zodiac Sign:

Leo

Occupation:

Hip Hop Pioneer