britney boyd hasn't earned any badges yet... have you?
General

smiling, the water, bike riding, back massages, wine, jameson, polaroid pictures, transistional seasons, mimosa's, home fries, wafarers, iced mocha's with soy milk, maryjane, cardigans, pool shark, laughing, the road (which i miss), parks, graffiti, outdoor shows, being vegetarian, short and/or sleeveless dresses, spur of the moment art projects, bike shorts, hiphop, hats, taking the bus instead of the train, falafel sandwiches, plants, parliament lights, reading, scarves, the colors mustard and paprika
finding random, neat, little places.


Music


bob marley
bob dylan
built to spill
dead meadow
elliot smith
glassjaw
jeff buckley
the knife
lucero
neutral milk hotel
the pixies
sonic youth

Movies

Television

the office
freaks and geeks
arrested development
flight of the conchords
it's always sunny
trueblood
reality tv

Books

writers:
augusten borroughs
bret easton ellis
the beat writers
haruki murakami

Heroes

craig murphey was a good guy.
Play

Play Next

Add to queue

Play

Play Next

Add to queue

Play

Play Next

Add to queue

Play

Play Next

Add to queue

Play

Play Next

Add to queue
About me:
neutral
"i saw the best minds of my generation destroyed by madness, starving hysterical naked,
dragging themselves through the negro streets at dawn looking for an angry fix,
angelheaded hipsters burning for the ancient heavenly connection to the starry dynamo in the machine of night...
who got busted in their pubic beards returning through Laredo with a belt of marijuana for New York,
Peyote solidities of halls, backyard green tree cemetary dawns, wine drunkenness over the rooftops, storefront boroughs of teahead joyride neon blinking traffic light, sun and moon and tree vibrations in the roaring winter dusks of Brooklyn, ashcan rantings and kind king light of mind...
the madman bum and angel beat in Time, unknown, yet putting down here what might be left to say in time come after death"
-Allen Ginsberg,
Howl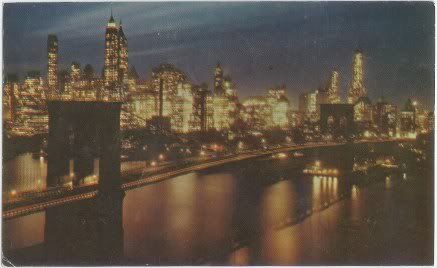 i am an animal loving, people watching, workaholic.
Who I'd like to meet:
young bob dylan
..
someone that likes me equally as much and accepts all my flaws.
someone i can be of most significance to...
i get bored easily
Status:

In a Relationship

Hometown:

Myrtle Beach, SC

Orientation:

Straight

Body type:

5' 1" / Slim / Slender

Ethnicity:

White / Caucasian

Religion:

Buddhist

Zodiac Sign:

Libra

Children:

I don't want kids

Smoke / Drink:

Yes / Yes

Education:

Some college

Occupation:

Photographer

Income:

Less than $30,000
The Picture People

Myrtle Beach, SC US

Photographer

9/08-present

Tbonz

N. Myrtle Beach, SC US

Waitress

4/09-present