Play

Play Next

Add to queue
WWW.BROKENNOTE.COM
- Live / Bookings - jef@methlab-agency.com
- Press / Contact - info@brokennote.com
===================================
===================================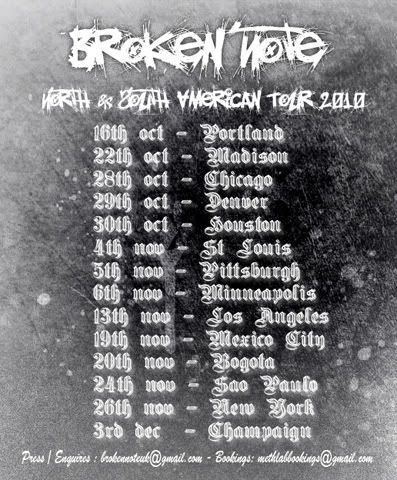 ===== BIO =====

Raised on a diet of pure filth; Broken Note have followed a path of unrelenting sonic carnage and firmly established their uniquely heavy sound as an iconic mark in electronic music. Combining lean, considered, but heavy production skills with an appreciation of diverse rough beats; they are an unstoppable musical force that has been pummelling dance-floors across the globe since their inception.

They exploded into the scene in 2008, with releases on the critically acclaimed Ruff Records and Ad Noiseam labels. Since then, there has been a slew of releases (including a retrospective album on Ad Noiseam) on notable labels such as Boka, Prspct and Subtrakt and they are regular headliners at both Prospct and Ad Noiseam label nights. Releases to date have included collaborations between Broken Note and other renowned artists such as Juno Reactor and Machine Code (Dean Rodell and Current Value). Amon Tobin and Chris Cunningham can also be counted amongst Broken Note's fans, with a mix commissioned for the Amontobin.com website, and support from both artists.

Their slower-tempo sound can only very loosely be described as Dubstep, with little in common with much of the scene's output. Instead they draw from cinematic sound design and brutally heavy bass - and combining this with more of the kind of dark and aggressive beats that can be found in heavy metal and dark drum and bass. Between the flurries of staggering beats are layered distorted leads, and filtered reeses that carry the music through auditory hallucinations of open and constricted spaces. This gives the music an incredibly tight flow, carrying the tune through relentlessly hammering beats and into beautifully decaying breakdowns, touched with a sense of dark nostalgia.

Their Drum and Bass output is similarly disturbingly brutal, with undulating beats and bass that are unashamed to draw from the darkly edgy sounds of Gabba and Techno. It delivers a rhythmic pounding that has set dance floors around the world on fire with its astonishing heaviness. The result is both at home in clubs and the vast expanse of a decaying urban warehouse, inspiring visions of a dark and techy future for their music.

Live sets are currently based around Ableton Live, utilizing various midi controllers and FX running with on the spot warping, cueing and live key work. The content tends to be a mash up of everything from dark Dubstep to Hardtekno, the most evil DnB to Hardcore; playing many of their own tunes but mixing these with music and edits of tunes by those who they draw inspiration from.

Over the past 6 years, Broken Note have followed a hectic touring schedule that has taken them across the globe. Tours in North America, Australia and regular performances at events and festivals across Europe has spread their sound around the world, and is a testament to their popularity. There is rarely a weekend where Broken Note do not have a booking somewhere in the world and their selection retains their identity, whilst being both diverse and interesting, and guaranteed to be one of the highlights of any night at which they are playing.

..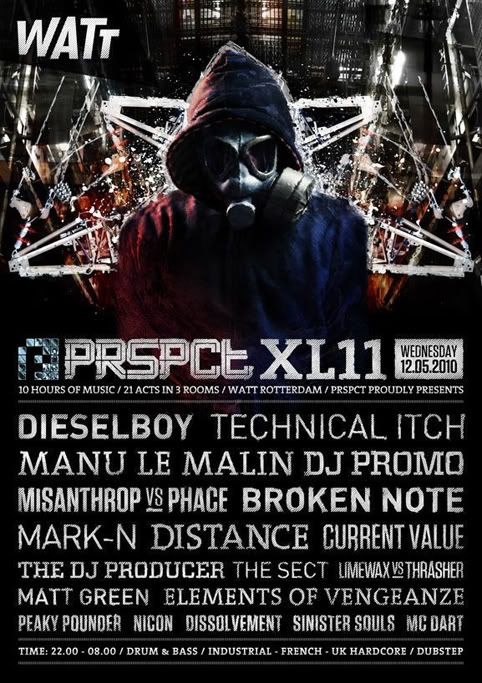 =========================================================

......................................
Influences:
Punk, George caRlin, george carlins mum, ganja, beer, squat parties, hip hop, hardcore, london
Sounds Like:
lift music
Broken Note has 33467 friends.