No recent updates in this category.
Why not...
Bryan Monte Money Fans™ hasn't earned any badges yet... have you?
About me:
.. .. .. .. ..
Who I'd like to meet:
Jul 24 2010 6:30P Carioca Club Sao Paulo, São Paulo, BRAZIL
Jul 25 2010 6:30P John Bull Music Hall Curitiba, Paraná, BRAZIL
Jul 27 2010 5:30P Super Rock Buenos Aires, ARGENTINA
Jul 29 2010 6:00P Teatro Novedades Santiago, CHILE
Jul 31 2010 5:00P Teatro La Mama Bogota, COLOMBIA
Aug 1 2010 5:30P Moulin Rouge Caracas, VENEZUELA
Aug 4 2010 6:00P VIVE CUERVO SALON Miguel Hidalgo, DF, MEXICO

Jessi
is the owner of this site. Her favorite bands are Avenged Sevenfold, Escape the Fate, A Skylit Drive, etc. She loves music and talking to people, and when you message BMMF she's most likely the one you talk to. She
loves
Bryan because he's one of the best guitar players shes ever seen, he's nice & sweet, and the cutest person in the world. :]
April
is the co-owner of this site. Her favorite band is Escape the Fate and probably always will be. She likes Bryan because he's a fucking amazinggg guitarist, a amazing performer and one of the most awesome and funniest guys you could ever meet.
Monte Bryan Money ..Fans..
Bryan is the lead guitarist, and back up singer for Escape the Fate. His real name is Monte Bryan Money Jr. and was named after his father. He is 23 years old, his birthday is on October 27, 1986 and he lives in Northern Las Vegas. His grandfather gave him his first guitar, and is very influential to him to this day. He has a tattoo right hand in memory of him; N.P.M. which stands for Norman Paul Money who bought him his first guitar when he was 14; a Jackson 7 String. He was the main man who started Escape the Fate. While he was trying out guitarists, he found Omar and Max. Max then told them about Ronnie being an amazing singer. Then later on they found Robert and Escape the Fate was born. His ears are gauged to a size 6 and he is of Peruvian descent (Spanish), coming from his mom's side, as well as Irish and Swiss, explaining the Caucasian on his myspace, coming from his dad's side. He's had blonde hair since he was 6 years of age, which is why he keeps dying it blonde. He is very much into health, and likes to keep himself in good shape. He's a vegan, again, and only eats organic things that are not animals. When Bryan was younger, he wanted to grow up to be a boxer. He has one brother who also plays guitar; Mike and a sister; Mary. He's used to have his nose pierced and he is very much obsessed with the beach, Halo, and Streetfighter.
Bio By: Jessi
If you have any info/pictures, message us.
Please do
not
steal any information without our knowledge. Thank you :]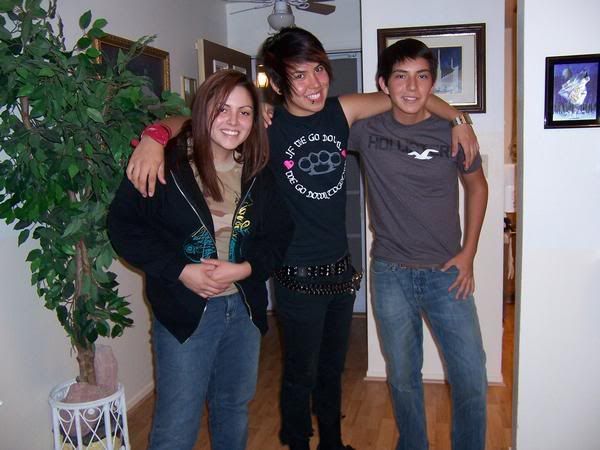 Mary, Monte & Mike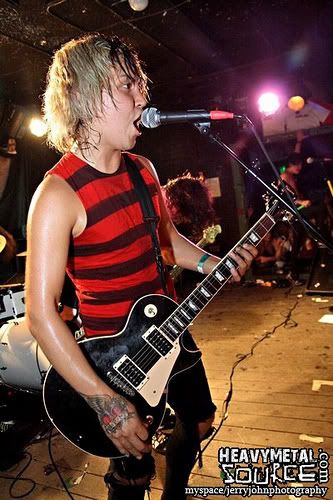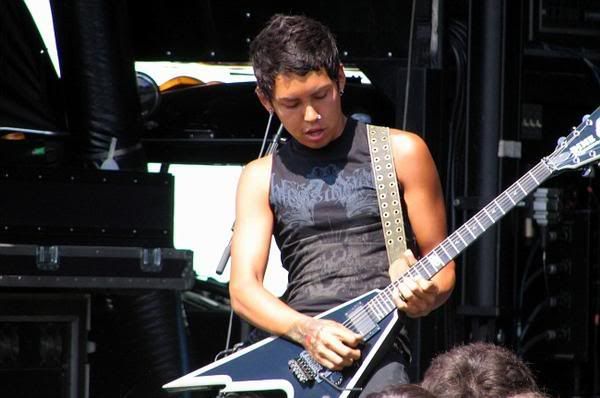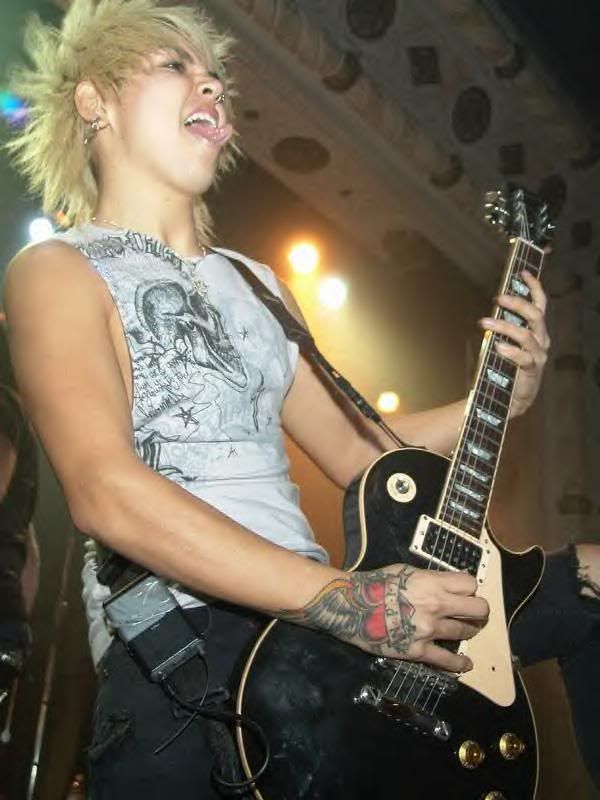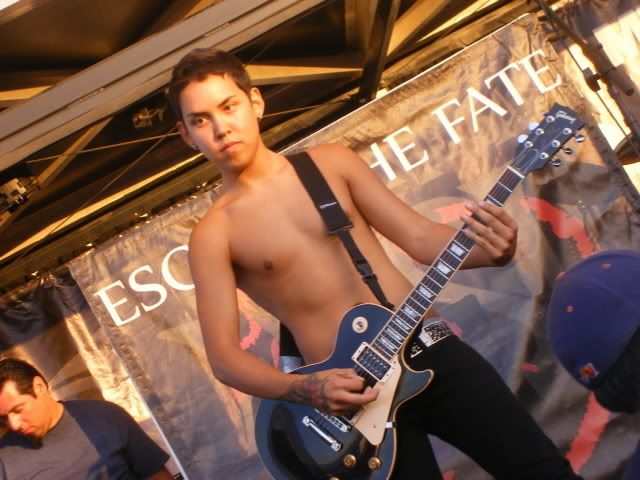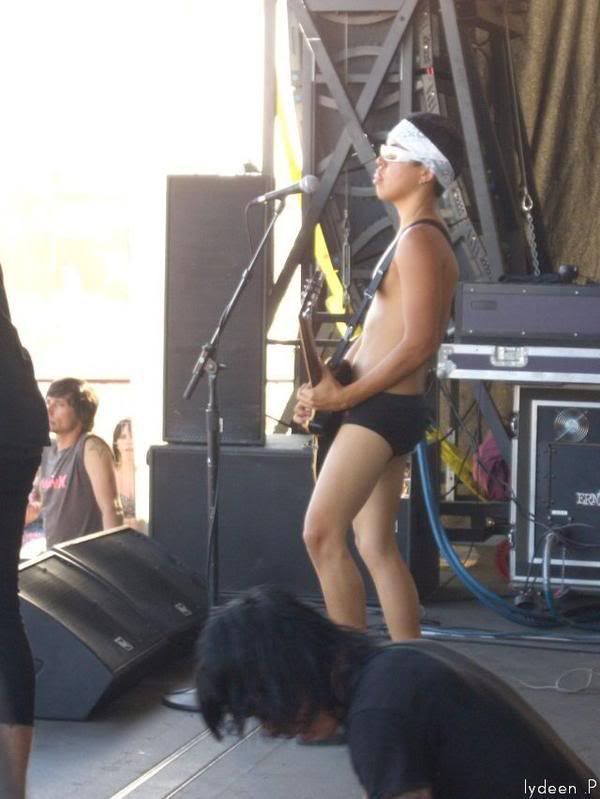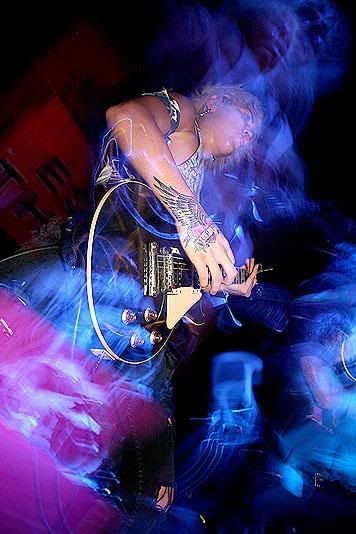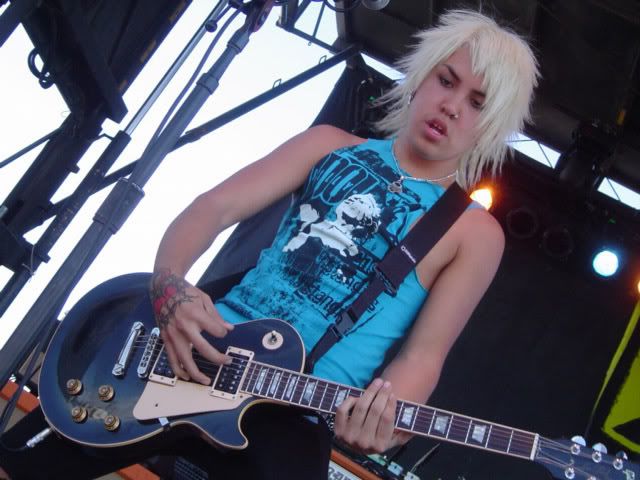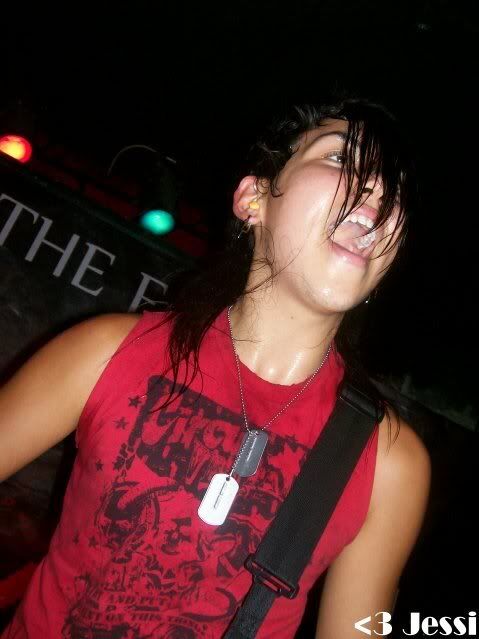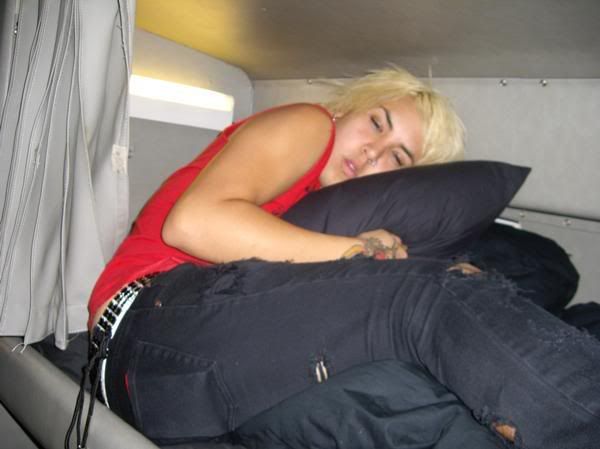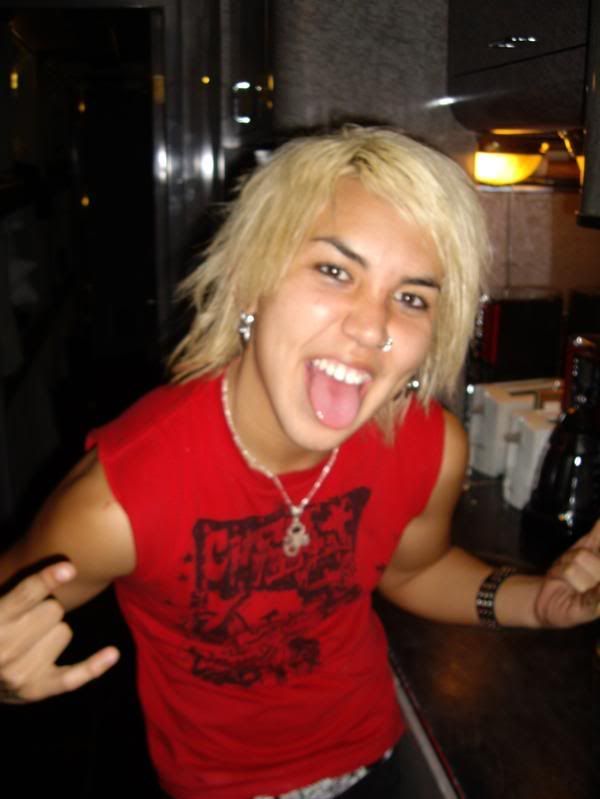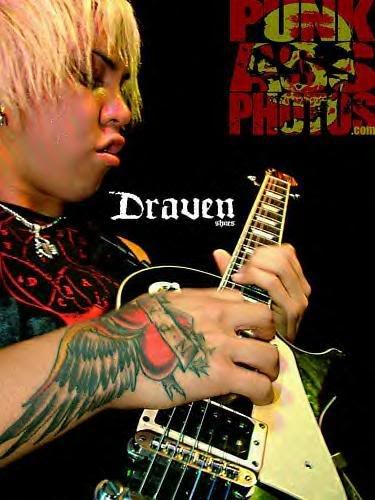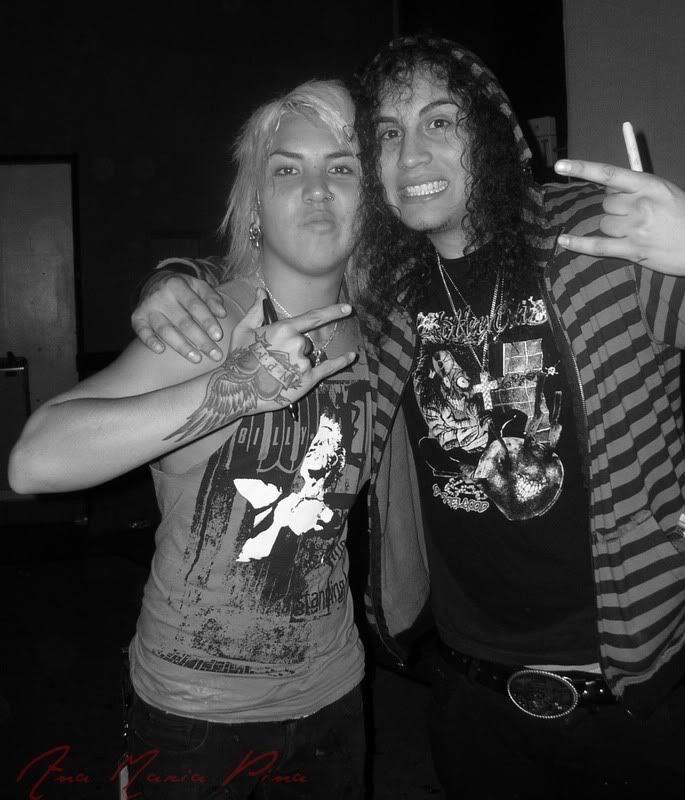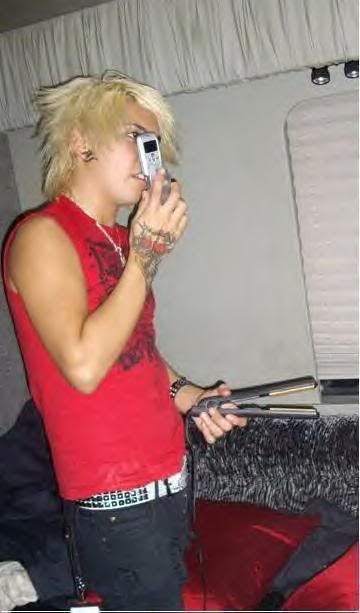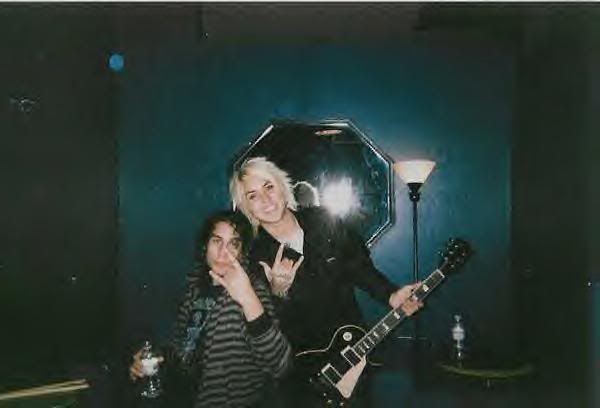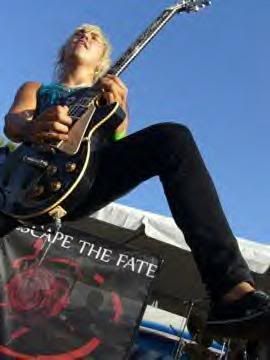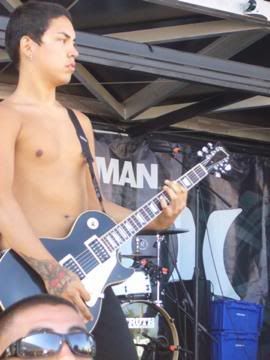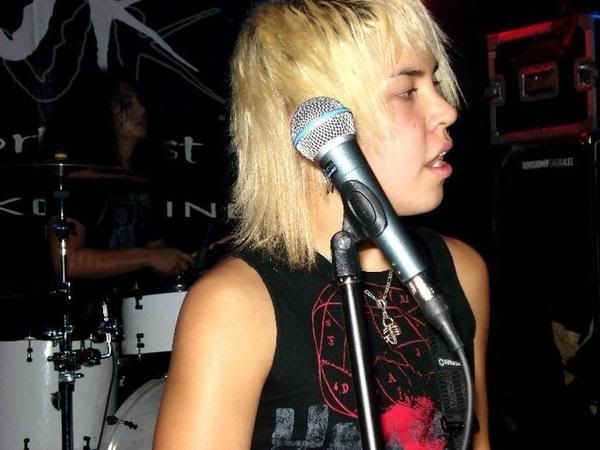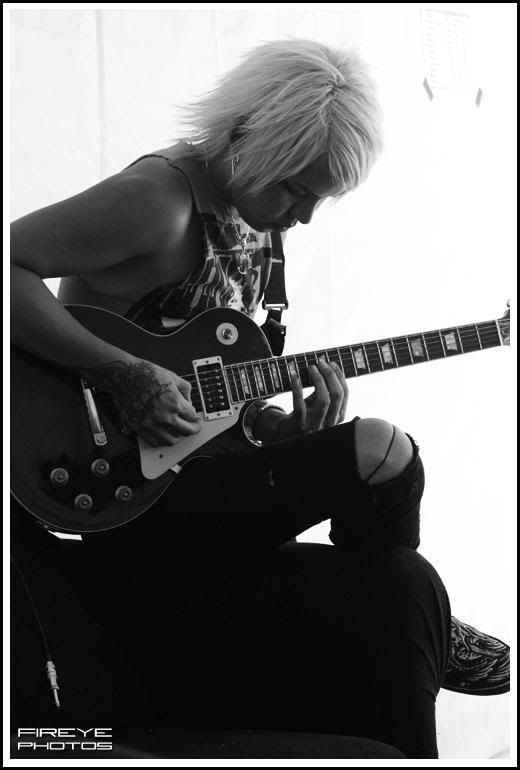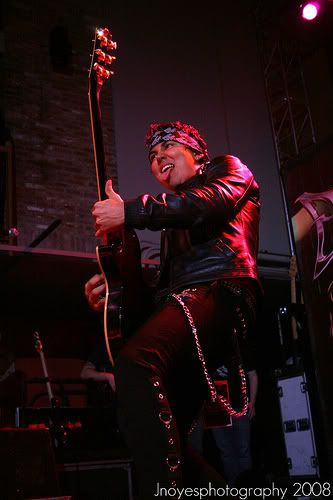 The barnstorming opening track on Escape The Fate's hotly anticipated sophomore slab, This War Is Ours, sufficiently sums up the hard-partying and hard rocking Las Vegas band's attitude, authentically informed by real-life drama. The song is called "We Won't Back Down" and if ever there was a band who could make that claim, it's this one.
Renewed, reinvigorated and newly energized by a new lead singer and a take-no-prisoners approach to songwriting, Escape The Fate have recaptured the hunger that generated their early buzz and have taken tremendous steps toward becoming a band with longevity, like their heroes in Motley Crue or Guns N Roses, crafting a sophomore-slump defying album that is alternately their heaviest and their most melodic and full of power, passion and depth.
The two years that have passed since the controversial band released their Epitaph debut, Dying is Your Latest Fashion, was a trainwreck that threatened to destroy all of the impressive things the young outfit had accomplished.
Explains Max Green: "Our guitar player walked out in the middle of a tour, our singer went to rehab twice, then he went to jail, he got probation. Later we couldn't leave the United States, then we couldn't leave Nevada. Our singer became a drug addict, our bass player - that's me - became a drug addict. I got cleaned up, we kicked out our old singer, and a ray from heaven shined down on us with an amazing opportunity." That amazing opportunity? The sudden availability of virtuoso singer Craig Mabbit, who had recently parted ways with Blessthefall. "I found myself looking for a project or to start something up. I was going to join a band by the name of A Skylight Drive," Mabbit recollects. "They gave me the number of somebody to get the recording of their new album so I could write to it. I wrote the wrong number down. Instead of calling the guy from the band, I called Escape The Fate's manager. I was like, 'Yo send me the tracks!' and he was like, 'What tracks?' We had a laugh."
Next thing he knew, Mabbit - who had befriended Escape The Fate during Vans Warped Tour and a subsequent Escape The Fate / Blessthefall tour - was on a plane to Las Vegas. "We discussed the idea [of my joining the band]. Both of our bands were on the rise and losing your frontman is a big deal. But we decided we play music for a reason, who cares what people think, let's make the kind of music we want to make the way we want to make it."
"[Playing music] is what Craig lives for, he's got that fire," Green beams. "He's an amazing vocalist and he goes nuts on stage. He just pumps up the volume on everything basically, he just makes everything better."
Adds Mabbit: "We thought our bands were done. We got so close to making it and breaking it, and then it all fell apart. We're all very grateful and excited that we had the opportunity again and that we got hooked up with each other."
That go-for-broke attitude caused Escape The Fate to rebuild their band around the best parts of the past together with some forward-leaning new elements. Becoming a four-piece caused all of the instrumentalists to step up their game, while Mabbit found himself outgrowing the "screamo" tag and embracing more of a full vocal range.
The band hit the studio with John Feldman (The Used, Atreyu, Good Charlotte) and made the kind of record Mabbit has been dreaming about since he was a kid looking up to his rock n' roll heroes. "Harder Than You Know," a bona fide larger-than-life spine-tingler of a ballad, is one of his favorites, while heavy breakdowns continue to inform tracks like "The Flood." "Something" is built for the radio while "10 Miles Wide" opens with a classic thrash metal attack and a shriek that would make Axl proud, backed by death-grunts and a rollicking beat that goes headfirst into an anthemic chorus sure to get fists pumping worldwide.
While they've attracted a number of fans from the Hot Topic crowd to worlds of Warped Tour and beyond, in their hearts, Escape The Fate is more of a tried and true rock n' roll band than any sort of sub-genre tag. If you want to call them anything, call them exactly that: rock music.
After a year of drama and speculation following their original singer's departure, Escape The Fate has emerged stronger than ever. With a brilliant new album and a fall tour with Chiodos and Silverstein on the calendar, the resilient quartet have proven that sometimes, fate is what you make of it.
Craig
Max
Robert
Escape the Fate's beginning and roots...
Status:

Single

Zodiac Sign:

Virgo