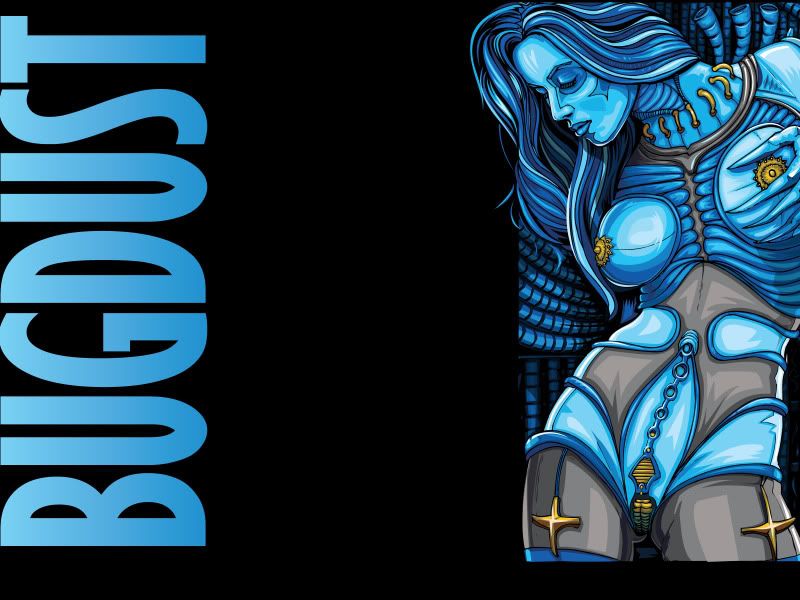 Play

Play Next

Add to queue
Play

Play Next

Add to queue

7,379 plays

Play

Play Next

Add to queue

4,195 plays

Play

Play Next

Add to queue

3,460 plays

Play

Play Next

Add to queue

10,189 plays

Play

Play Next

Add to queue

10,405 plays
Genre: Alternative / Metal / Rock

Location Melbourne, Victoria, Au

Profile Views: 93288

Last Login: 1/2/2013

Member Since 5/2/2005

Website www.bugdust.com

Record Label BLACKART RECORDS

Type of Label Indie

Bio

BUGDUST - Beyond Blues 2011 Bugdust are a four piece heavy rock'n'roll band from the eastern suburbs of Melbourne, Australia. Formed in the early 90's, Bugdust are still holding true to the heavy, fast paced, nasty, venom tinged sound that got the band started in garages many years ago. With a wealth of experience playing countless shows all over the country, numerous hours driving up and down the east coast of Australia while securing a blistering following and high level of respect amongst the healthy music scene of Melbourne, Bugdust are a force to behold. Straight-up. Balls-out. Ear smashing Rock'n'Roll in every essence of the word! 2005 saw the band travel across America on a split mission of playing shows down the East Coast (Slaying crowds in Chicago, New York, Louisiana, Texas etc) and recording their debut record "Welcome To The City Of Snakes" over 30 days at a compound on the Mexican border in El Paso Texas called Sonic Ranch. Produced by legendary, Grammy Award winning Neil Kernon (Sex Pistols, Queen, Cannibal Corpse & Judas Priest) the album was the perfect debut for four rock hungry muso's with a point to prove to the world. The album was released in 2007 with wide acclaim, Blunt Magazine even stating "City Of Snakes doesn't hold back the punches, sounding both classic and innovative while fusing a stoner vibe into a pub rock sound that could fill stadiums"… However, due to the global decline in record sales and new era of downloadable music, Index Entertainment (their American record label) suffered the fate of many smaller boutique labels and couldn't rise to the occasion. The album received little promotion and was left floating in the ether… On a local level, Bugdust were ready to move on with new music and missions in their targets! 2009 saw the band regather it's staunchly independent spirit and gather in their home-built studio (Debasement Recoding Studios) in the outer east of Melbourne. With a Label free attitude the band gathered weekly to rehearse, improvise and slowly form the songs that would become their second release "Beyond Blues". Gone was the need for approval of the higher powers, gone was fear of fitting in to the constantly changing styles of popular music, Bugdust had nothing to prove to anyone. From this, the self-produced "Beyond Blues" was born… Released independently through their own label BlackArt Records in March 2011. Beyond Music, Beyond Style… Beyond Blues

Members

Adam - Guitar / Vocals.. Shan - Guitar / Vocals.. J.T. - Drums.. Jimi - Bass

Influences

Heavy Rock'n'Roll Music from the last four decades!....

Sounds Like

Heavy Rock'n'Roll Music from the last four decades!....
01:36 | 136 plays | Jul 21 2011