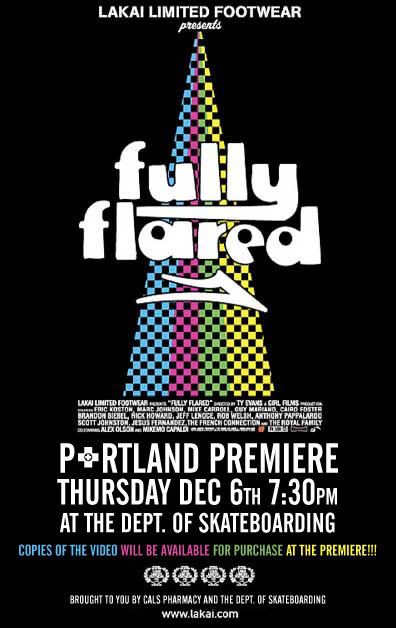 Alright everyone,
T
his is ridiculously last minute but we will be premiering the new Lakai video
"Fully Flared"
tomorrow night
Dec. 6th at 7:30pm
here at the
Dept
. We started trying to set this premiere up 6 months ago but since all you goofs always put everything up on Youtube the guys at Girl and Lakai refused to send out any premiere copies. It makes it really difficult to rent a venue for a premiere if you don't know when the video is actually going to be out so we ended up just doing it here. We will have a limited of copies available for sale directly after the movie so make sure to bring some loot because this video is a must have. The premiere is
FREE
to watch so tell all your cheapskate friends to come with you.
Trust us, this video is sick and is even sicker with a packed house so make sure to tell everyone you know.
See everyone tomorrow night!!
Also, make sure to keep your eyes peeled for a special project Cal's Pharmacy did with Lakai. They should be arriving within the week and will be oozing with Portland Pride.