No recent updates in this category.
Why not...
cameron van peebles hasn't earned any badges yet... have you?
General

"Our goal as DJs on the decks is bigger than most people realize. Break boundaries, affect people's body chemistry, make the crowd move and have the best time of their lives… but more importantly, when they look back on what you did that night during those 2, 3, 4 or 10 hours, they should say, 'I get it'. A great DJ should tell a story in his or her sets."

ARTIST BIO...

This classically trained musician and jazz saxophonist studied music from the age of 8. His whole world changed when he attended his first underground rave in early 1992 and Cameron Van Peebles knew right away that this movement in culture and music was not to be missed. He was a regular at events all over the country until founding the infamous Soul Fondue and Rhythm Funktion weeklies in 1997 in the height of the Chicago/Midwest scene.

Witnessing firsthand the crackdown on underground events that occurred during 1999, he closed the doors on his nights and returned to the place where he was born, Miami Beach, Florida.

Determined to influence the direction of the music rather than just the social scene, after 7 years of partying and founding a successful production company, he put all of his energy on the decks and never looked back. Cameron held seveal key residencies including a weekly at The Mission on South Beach before relocating to Los Angeles in late 2000.

Cameron quickly became a regular at desert raves and warehouse parties across Southern California and pioneered a new style of music far different than his Chicago House upbringing. He created a following with his intense Tribal Tech sets.

In early 2003, Cameron Van Peebles founded Sonic Licensing, a production music library and compiled one of the industry's largest catalogs, with over 100 mainstream and underground music labels contributing material. Through this role he placed and cleared material for many media campaigns including California State Lottery, Honda America and AAA of Southern California.

Back in the clubs, Cameron is spinning a new vision of deep, thick beats layered with original productions and subtle re-edits to create a completely unique sound all his own. His recent refocusing has kept him very busy and gained him increased demand, landing him highly coveted residencies at Avalon Hollywood and EM Sundays, the biggest and most respected Saturday night and Sunday day parties in LA and arguably the west coast.



Music
Cameron Van Peebles - Performance Page has 6478 friends.
Play

Play Next

Add to queue
About me:
..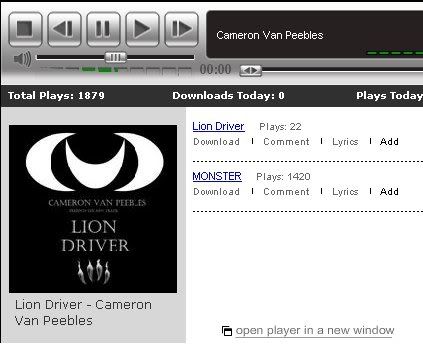 THE PRODUCTIONS


CLICK THE ALBUMS TO SAMPLE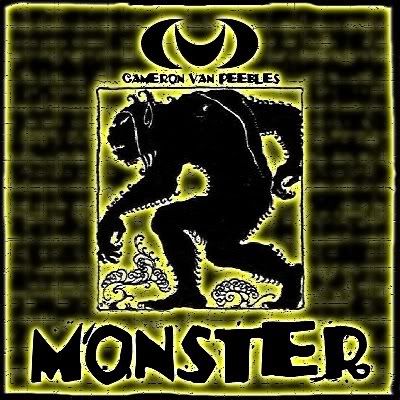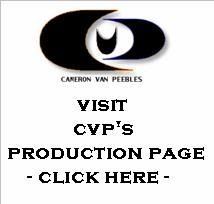 ..





Who I'd like to meet:
People who can make an impact on me. People that have meat I can bite into.
Safety scares the hell out of me... My philosophy has always been that the best thing to do is to move as far away from where you came from and try as many things as possible before you find what fits, and then shake that to see if it sticks. Thats the only way to see if it's right. risk everything, especially new things. Jump into them as quickly as possible and give all the thanks you can for the things that work and the things that fail. Do as much as possible and then pick what is truly important to you and be passionate about those things. Be true and loyal to your friends. Don't ever forget anyone that has affected you. Always lead two lives. It is the only way to be whole. Be good to everyone but selective about the people you let in your mind and your heart. Know what your good at and be proud of it. Don't confuse that with arrogance... Love hard, be the first one to tell someone you care and don't ever be afraid... Always be hopeful for what the future may bring or for beautiful things that may float away, but return with renewed passion and love. After all, what is the world without love, and what else in this world is worth fighting for...

CVP
top: 0px;" border="0" />..
Status:

In a Relationship

Hometown:

Miami Beach, Fla

Orientation:

Straight

Zodiac Sign:

Leo

Education:

College graduate